Architecture
A decor that embraces
2 min reading
|
admineliane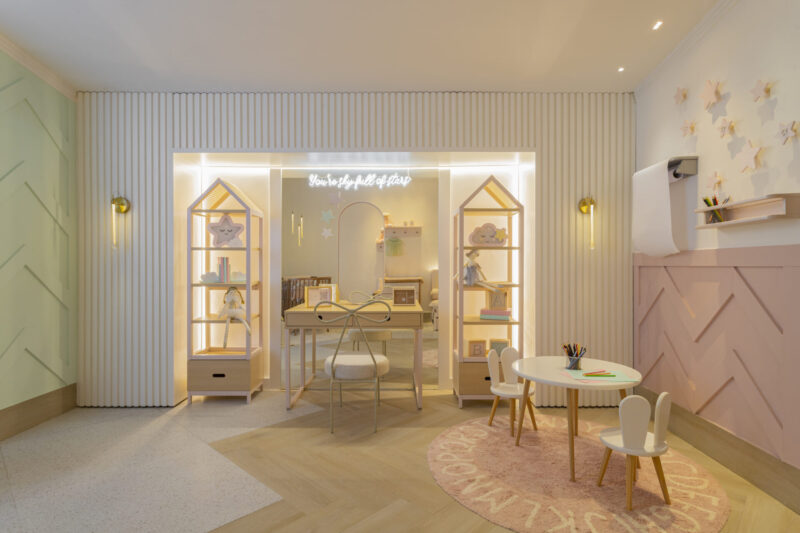 When a new pregnancy is discovered, many worries come to light. And one of the most common revolves around the child's room.. How to make it comfortable and enjoyable, beautiful and functional. And the main, which elements to use so that the room embraces the new member of the house and, slowly, make it your resting place, pranks, warmth and love.
Match colors and decor, furniture, lights and shapes is not an easy task. Mommy and Daddy Involvement, as well as architects and designers, is an indispensable factor for the environment to be the way it was imagined. Every detail has its importance in the final result!
In this, for example, designed by the architect Helena Abreu, the pieces complement each other in a totally harmonious way. In light tones and with the theme "Riquezas de Goiás", the children's room mixes celestial elements and traditional rag dolls, ensuring delicacy and softness in every corner.
The embossed walls awaken the senses, the touch, the touch. and no different, the floor follows the same line. Herringbone pagination contributes to the desired aesthetic result. A modern and, at the same time, timeless, that intertwines different products and extracts the maximum that it can offer from the combination!
Protagonism due to differentiated pagination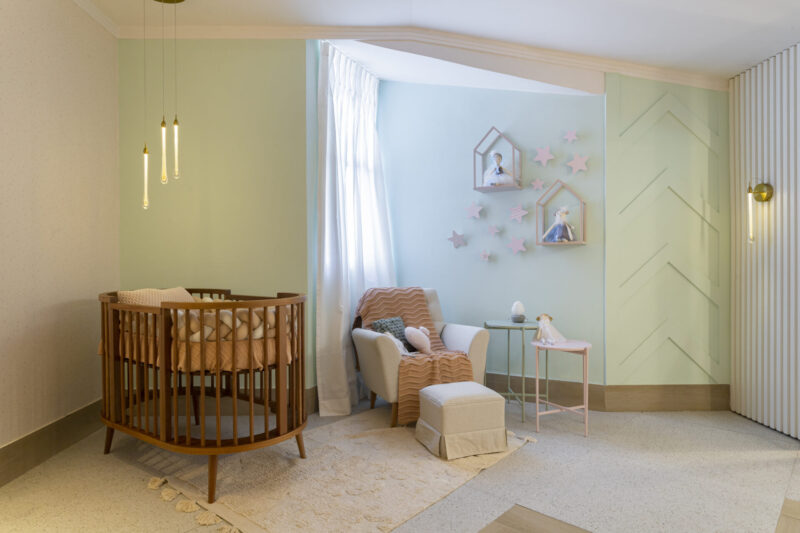 Palladio Branco AC 90x90cm e Sierra Ivory MA 19.7x120cm | Project: @helenaabreuarquitetura | Photo: @luana.rcastro
The warm woody Sierra Ivory makes its presence felt in the project, assuming the role of the floor and bringing the aesthetics of natural wood to the space. In a herringbone pagination, it combines with Palladio Branco porcelain tiles, that fulfills the mission of fitting and personalization. In 90x90cm format, Palladio inspira-se no granilite, vintage and minimalist material with cementitious base and mineral granules, known for decorating the beautiful European streets.
The chosen pagination provides a unique aesthetic – so much for the installation, as for the colors and textures offered by the two coatings. a modern option, that has been standing out in internal and external projects, becoming one of the darlings of the moment! As a technique, Sierra Ivory forms angles of 90 How to make a porcelain tile staircase in, resulting in a trespass that places the pieces next to each other, without being aligned.
The combination values ​​the environment, highlights its differentials and gives a contemporary touch to the room. A not-so-usual choice, that uses creativity and that allows, residents to use different possibilities!
Back