Architecture
São Paulo has an impressive Museum of Street Art
4 min reading
|
admineliane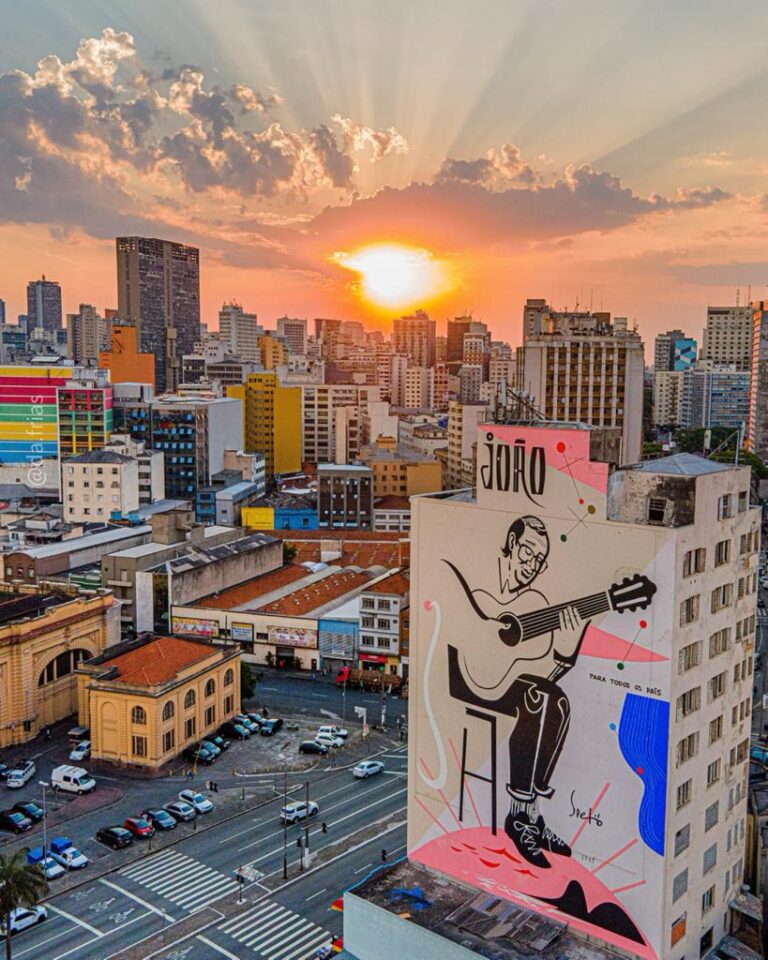 Throughout your 40 years of existence, the graffiti, art born in the peripheral streets, grown up, gained screens and made big names in the segment.
New York, 1970. Driven by social injustices, young people echo their screams from the city walls, denouncing and questioning social reality. Born in the urban periphery, the graffiti, a form of artistic expression inserted in public spaces, grown up, raised supporters, and gained notoriety and thousands of walls over the years. Today, how art it is, graffiti shows its strength worldwide through artists whose names are internationally recognized as The Twins, Nina Pandolfo e Cobra.
The period was the counterculture – a form of insurrectionary culture that opposed the standards, to traditions, in an intellectual and political movement – ​​where graffiti finds in its bases the strength it needed to exist. Street art involves more and more people and names appear that are still references today, such as the New Yorker Jean Michel-Basquiat whose works reach R$ 350 millions m². Over the years, graffiti has imposed itself in different ways, either with drawings, whether in color or black and white, either by the peculiar letters that identify each artist. Besides that, art can be seen on canvas – some artists are represented by art galleries – and even in exhibitions that bring together several names and their different creations.
In Sao Paulo, a project known for MAR 360 – Museum of Street Art – has promoted graffiti in previously forgotten places, without any kind of use and which left some corners of the city obsolete: the gables of the buildings. MAR 360 is an initiative of the city of São Paulo in partnership with the secretariats of culture, Subprefectures and Education, which aims to improve the city's vocation for the production of urban art.
Among the hundreds of artists that make up MAR 360, Paulo Cesar, better known as Speto, is a plastic artist, illustrator and one of the main names of graffiti in Brazil, signs a work on one of several blind walls in São Paulo. Inspired by one of the most important names in Brazilian music, Joao Gilberto, who died at 88 years in july 2021, the work created by Speto is a simple homage to the 'father of bossa nova', How was John considered?. According to the artist, the decision to honor the musician took place, among other reasons, because there was still no reference to his memory, who was also a singer and songwriter. "Until that moment they still hadn't paid homage to him and, today, the graffiti on the blind gable located next to the market in the Central region of São Paulo is a work that is super photographed and posted on social networks", scores the artist. "A permanent tribute", completes Speto when commenting on the challenge of immortalizing such a remarkable act in the life of an artist, especially the greatness of John. "A guitarist when he finishes a song, cut the strings and, in this work, I portrayed this moment, as if he was ending his life like this", finishes Speto.
Biennial of Graffitti Fine Art
Also in Sao Paulo, an event aimed at the propagation of graffiti, a Biennial of Graffiti Fine Art, had its 5th edition this year – August 2022 – and it happened at the Marta Traba gallery, part of the Latin America Memorial in São Paulo, a city landmark signed by architect Oscar Niemeyer. With an area of ​​one thousand square meters, it should be noted that the architectural design of the gallery, Lighter and more sustainable materials, it's already a work of art, as a single central column supports the entire construction, allowing the visitor, from to entrance, an overview of the entire collection on display. Consisting of two rooms, Galeria Marta Traba hosted an exhibition, Where 61 artists, being seven international, exhibited their works, between screens, photographs and sculptures, in a mixture of street art lifestyle with technologies and culture, under the curatorship of the artist Binho Ribeiro, another big name in Brazilian graffiti.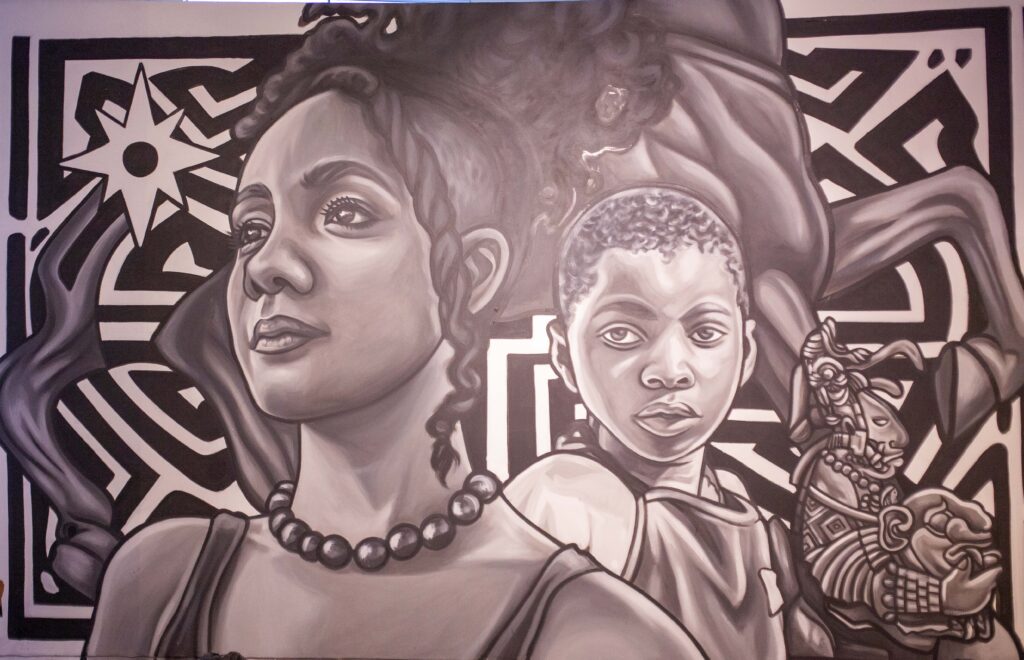 Artist: Paola Delfin – Photo: Elsa Cohen
Back