Architecture
Coatings around the pool, a choice that goes beyond aesthetics
3 min reading
|
admineliane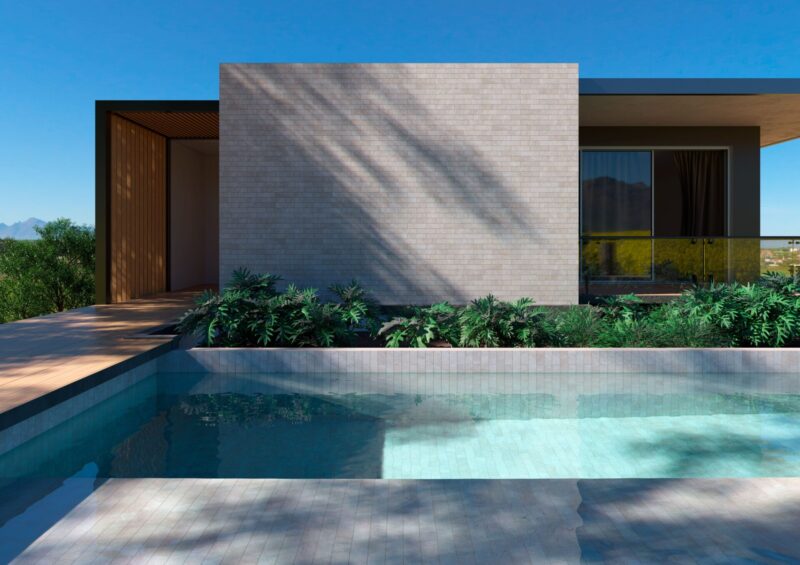 To ensure a safe and happy environment, the choice of external pool liner goes beyond aesthetics…
The year enters the final stretch, the days get longer, temperatures start to rise… It's the summer that shows up, bringing with it new possibilities for socializing and lots of fun. Alongside friends and family, whether eating or drinking, whether dancing or resting, it's time to create memories, tighten ties and, Sure, relax in the midst of such a hectic period. It's by the pool where the magic happens.. What friendships are strengthened, that confidences are exchanged and that the day takes on more color. The movement and dynamism of space have the power to relax body and mind, providing crucial moments of leisure for a life with more quality.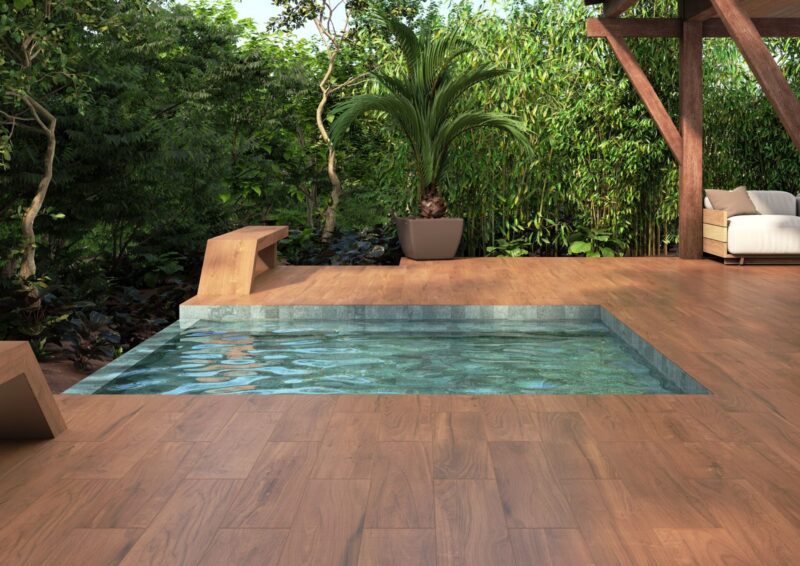 Stelar Black PO 60X120×91,2cm Oxy Blue Mesh Ma 10x10cm
However, so that the well-being of users is guaranteed, you need to pay attention to some details. On the feet, the safety brought by a slip-resistant coating, for example, it is fundamental. Parts need to be chosen carefully.. Much more than just aesthetics, they must follow some technical criteria, so that beauty and safety are in perfect harmony.
Eliane's Quality Assurance coordinator, Patrick Anderson, remember that unlike other areas, as sidewalks, porches and outdoor circulation spaces, the pool environment has extra precautionary factors. "People tend to be distracted, playing, often running. Usually use creams and sunscreens, which makes them more susceptible to slipping. It's an extreme condition, with more risk. Therefore, the performance of the floor must be high and your choice, strict", scores.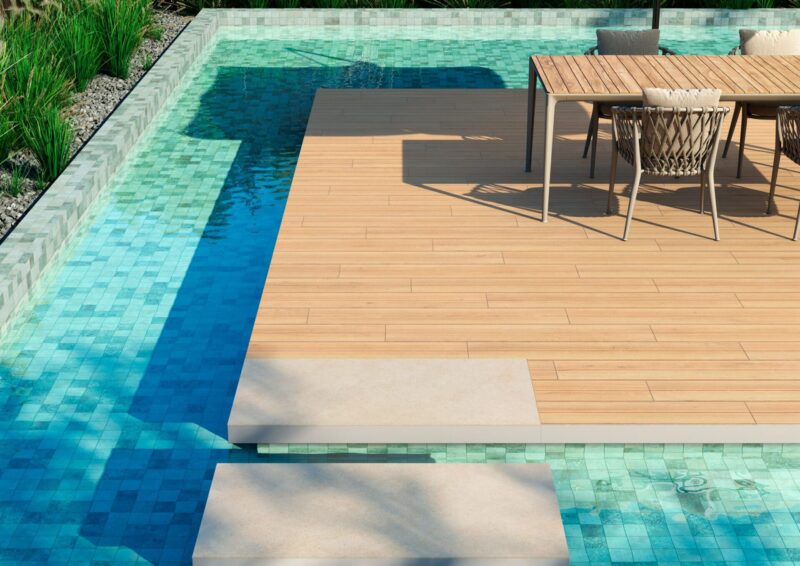 Bali Deck Camel EXT 19x90cm Caliza Off White EXT 60x120cm Java Lago Mesh BR 7,5×7,5cm
for these areas, only product lines with FFO place of use are indicated (flat external environments), that is, coatings with resistance to slipping and that have a coefficient of wet friction greater than or equal to 0,4, conforme a NBR13818.
It is also necessary to evaluate the thermal behavior of the products. The clearer, less heat will be absorbed compared to dark ones, that's why, will bring a more pleasant feeling to users. in parallel, because of the color, consequently there will be a greater need for maintenance and cleaning.
Another point to be observed is that due to the smaller contact area with the feet, embossed parts provide a better experience compared to smooth surfaces.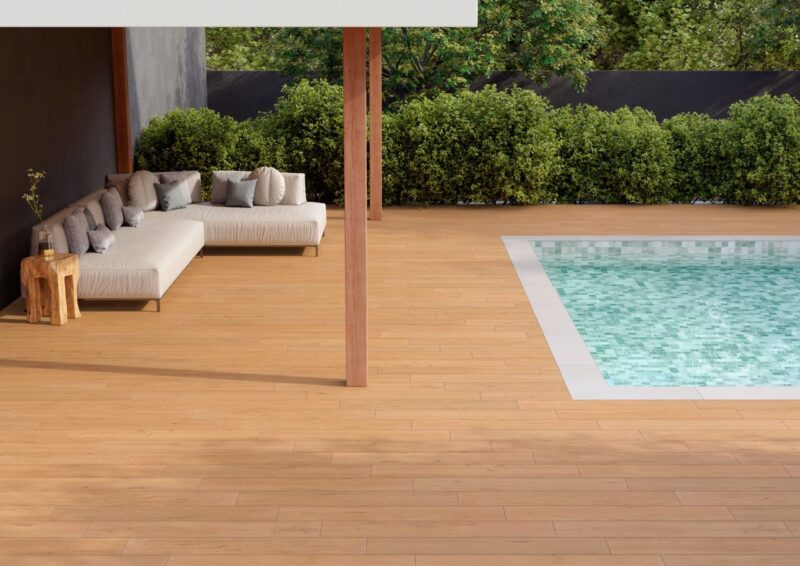 Bali Camel EXT 19,7x120cm Noronha Verde Mesh BR 7.5×7,5cm Munari White Edge EXT 30×90,2cm
Options for all styles
Patrício says that it is possible to find safe products that, at the same time, satisfy the customer's desire when it comes to aesthetics. stone imitation options, woods, marbles and granites offer creative freedom for any space. Porcelain tiles that bring beauty, snuggle and, main, security for users. "In Eliane's portfolio there are options that range from leaving the house to the edge of the pool, literally.", stands out.
Among the options, the realistic and warm look of the wood is highlighted. Keeping the aesthetics of traditional decks, the coatings gain slats that perfectly produce the appearance of nature in veins, knots and harmonic shades of brown, bege e off White. Tanzania Canela and Bali Camel, from the forest series; Parts are highly resistant to scratches and wear., from the oasis series; Natural Reserve and Borda Natural Reserve are examples. "What the customer is looking for in terms of finishing and decoration, we have available. A complete portfolio, that only one company with the expertise of more than 60 years can offer, complements Patricio.
Liked gives tip? apply in their projects and mark the people: @elianerevestimentos no Instagram or Pinterest.
Back