Space
READ & ROOM: where reading, beauty and warmth meet
1 min reading
|
admineliane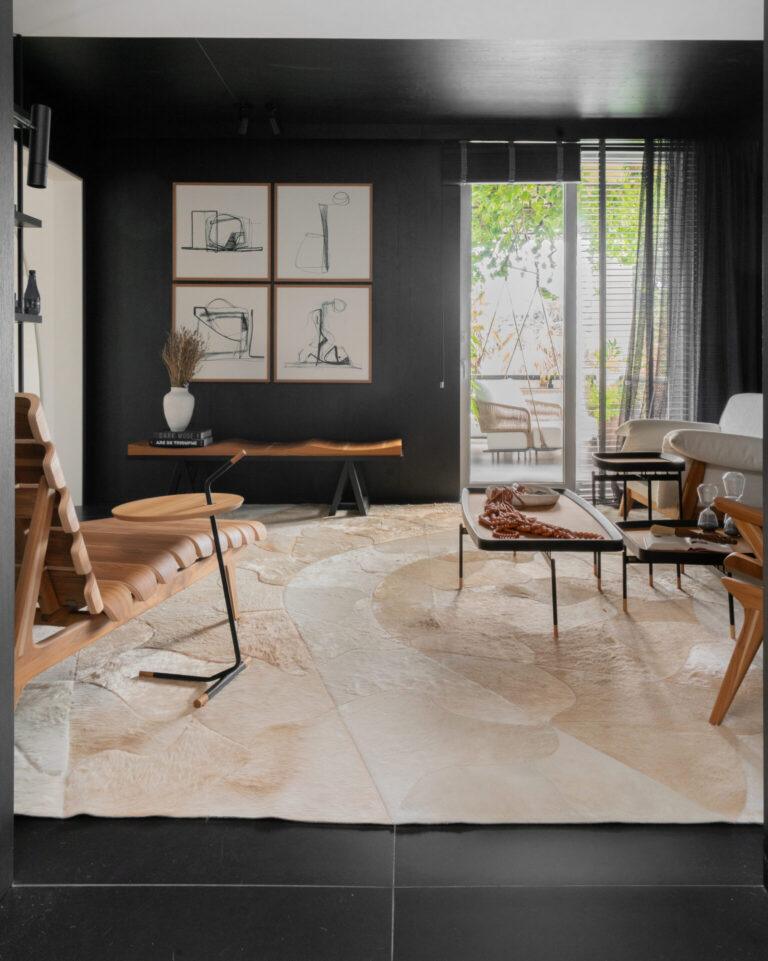 a cozy corner, neutral tones, empty mind and books… a lot of reading to travel where you've never been, to know unimaginable stories, to disconnect from the world and relax. This was the proposal of the Reginato office & Silva, when designing the Read environment & Room – Reading room. Mixing light tones and black, textures and the green of nature, the professionals in charge opted for a sober decoration for the environment. The idea? "Highlighting the true star of the room: the book", tells the architect Cleide Reginato.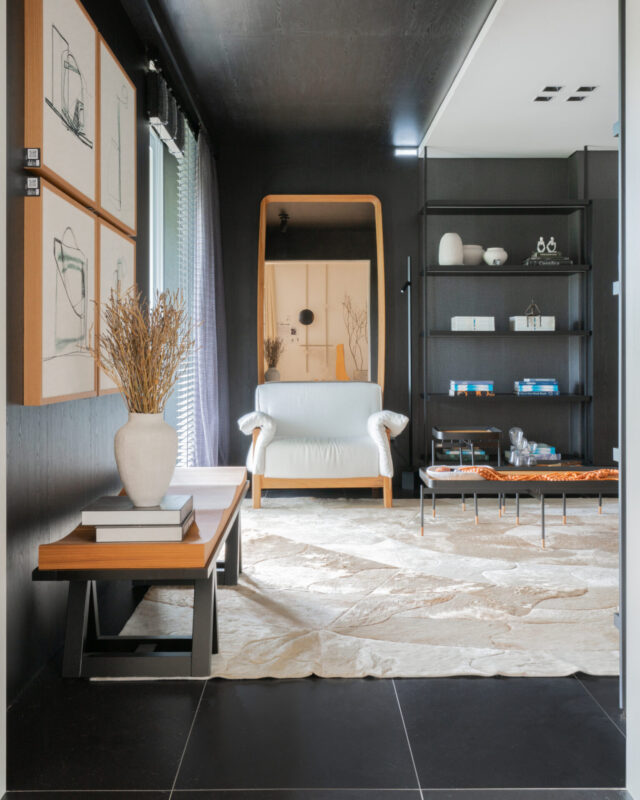 Stelar Black NA 60x120cm Project: Reginaldo e Silva Photo: Yuri Panichi Partner: Inovar Finishes
According to her, from the beginning of the project, a pleasant space was thought, visually wide and bright, demonstrating that there is a wealth of nutrients, at the same time, invite residents to a moment of introspection. "We didn't want the decor or the colors themselves to interfere with this very special break. when we read, creates a scene around us. Travels, enters a totally playful atmosphere. And nothing should 'fight' with it. The intention was for everything to complement each other., bringing a totally immersive energy into the room.", she explains.
For this to be possible, the edges and peripheral parts of the room were given a dark tone, granting an air of sophistication and sobriety. Light colors have been added in the center area, forming a beautiful set that travels between white, the off, the woody and the black. on the shelves, books of different formats, thicknesses and colors complement the set that invites you to live well. "Nothing draws much attention to itself. We consider this the great differential of the space".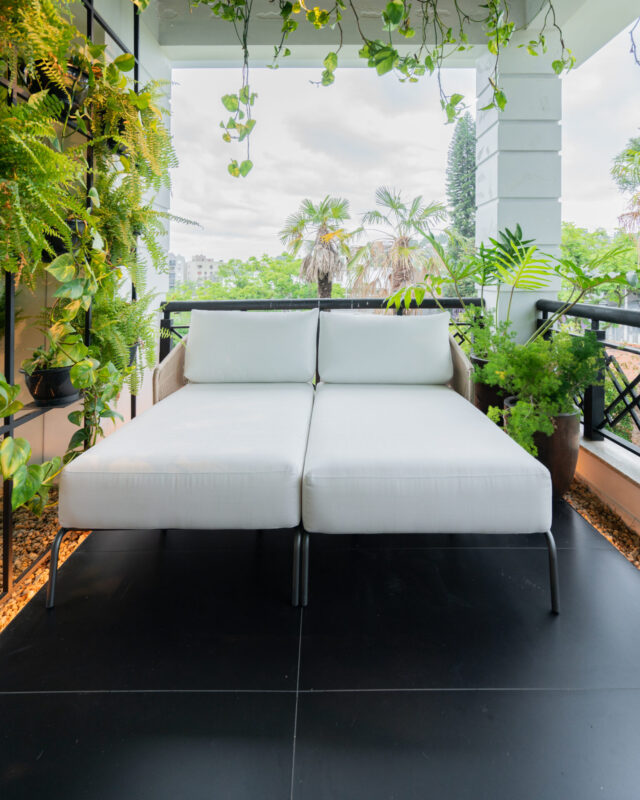 Stelar Black NA 60x120cm Project: Reginaldo e Silva Photo: Yuri Panichi Partner: Inovar Finishes
Dressing the floor with energy and personality, Stelar Black was the chosen porcelain. Both in the living room and on the balcony, it makes reference to the depth of the most extreme points of the universe, contributing to the journey provided by books. With a natural and polished finish, Porcelain tile closes the set, thought out in detail by the architects. "A totally welcoming and different environment, that will make the moment of reading even more attractive", complements.
Back