Architecture
27 the September the 2023
For high-performance gyms… vinyls!
2 min reading
|
admineliane
When it comes to gym projects, every detail needs to be carefully thought out. After all, every choice, from the floor to the lighting and arrangement of equipment reflects on performance, in the experience of patrons and in the perfect functioning of the space. It's the details that provide a pleasant environment, that motivate people to practice sports and that, mainly, contribute to security, hygiene and environmental performance.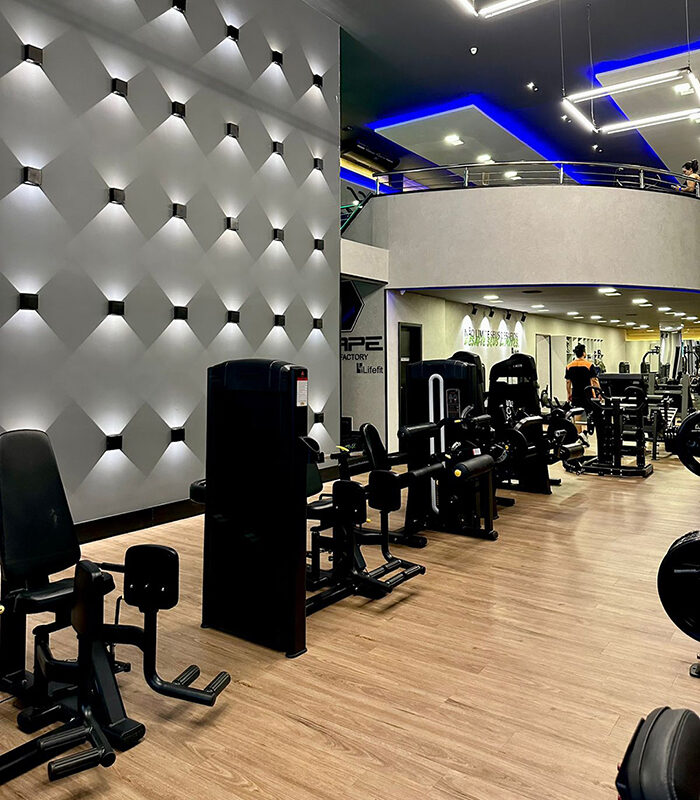 Architect Renato Savelle knows this very well! When developing the Life Fit Academy project, Nova Iguaçu unit, in Rio de Janeiro, looked into roles and systems, studied and defined priorities and certainties, aiming for performance. One of them, account, was the use of vinyl coverings on the floor. With a woody aesthetic, soft and discreet, Lotus Camel was the option of the time. "When I found out that the Eliane I was inserting this alternative – Eliane Floor – not market, I went looking to get to know her better. We didn't just have a product presentation, but rather a technical class on cover, thickness and all product attributes. We were very excited and, ali, We were sure it would be our choice", Savelle counts.
The result, he says, exceeded expectations in terms of performance. "One of the main advantages is the wear resistance. Vinyls are designed to withstand the constant impact of heavy exercise equipment, like washers, dumbbells and weight machines. Besides that, its ability to absorb shocks helps protect the floor and reduce noise, making the environment more pleasant", explains the architect.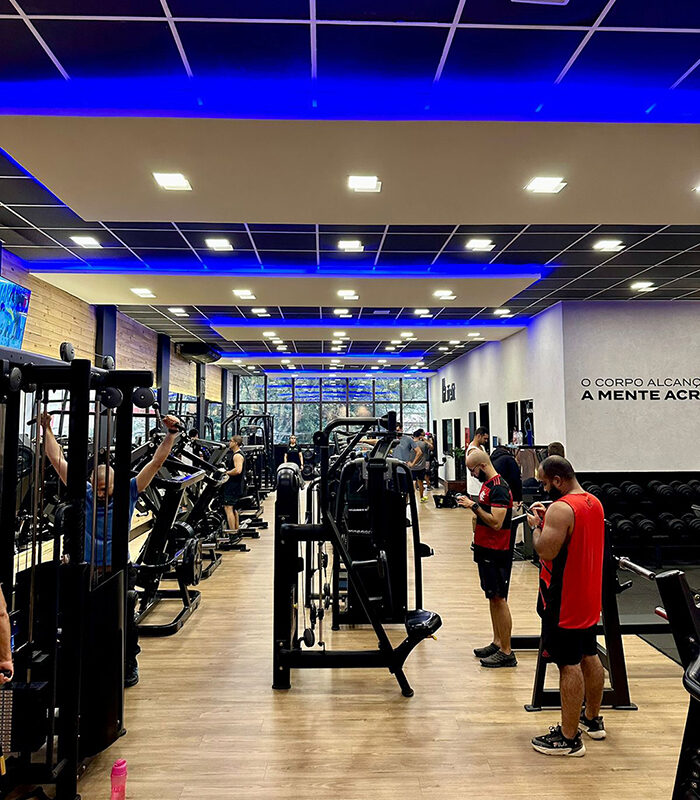 Ease of maintenance was also taken into consideration. Vinyl floors are known for their stain resistance and ease of cleaning.. Important points for gyms, where sweat and spilled liquids are common. "It's a resistant material, easy to clean, peaceful settlement to be made. I highly recommend using it not just for residential areas, but commercials too, where it is necessary to be careful with specifications due to the high flow of people and heavy equipment".
The result was so good that the architect is already preparing to take the projects for two more units to paper.. The next one will be Downtown, and the chosen coating will be Evoque Walnut, improving performance. "If you drop equipment, vinyl absorbs well and does not damage. Besides that, has a functional aesthetic, versatile and fully adaptable to any project", says the professional when completing: anyway, a smart choice, that combines resistance, security, ease of maintenance and beauty. An option for any gym or environment that seeks to offer the best experience to customers", highlights.
Back