Institutional
memory Eliane: a year to remember
1 min reading
|
admineliane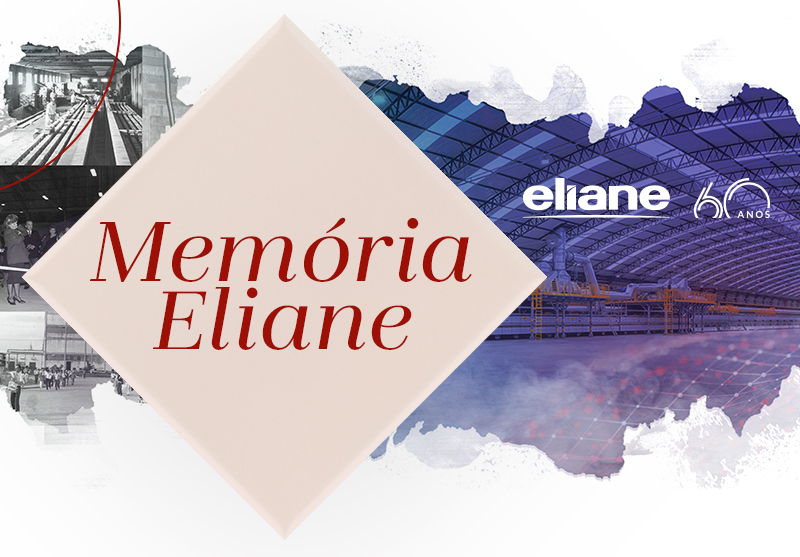 Twelve months is not enough time to recount this story. Even so, with a look selective to pinch the best moments among many, It was the period we chose to narrate 60 years in four seasons: spring, summer, fall and winter.
Like every living being that depends on the heat, rain, wind and humidity, Eliane found himself face to face with all kinds of events. Made seed sown on fertile ground, grew strong, took root, He shook in some gales, He felt in the face rain and pleasant sun blazing.
The analogy of climatic factors for real life, is now this physical structure giant who no longer collides both those who live here, but leaves flabbergasted beholder first. Internally, yields a good walk. no map, through states, countries, Continents.
Today's residence in three places: Camaçari, Bahia, South Criciuma and Cocal, in Santa Catarina. The sexagenarian venture that both astounded by the grandeur in square meters, also surprised by the numbers. Eliane is the company's main city of Cocal, directly responsible for nearly half of the ICMS collection.
Among the companies based in the region AMREC (Association of Municipalities of the Region Coal), He pointed out in 2019 as the most important generator of Economic Movement, the equivalent of 4,42% the entire coalfield, near 0,22% Value Added produced by the State. In Santa Catarina, boasts the 24th position in the ranking of 100 higher. Nationally, among the largest thousand, placement 866, according to a survey by Exame magazine in 2019.
How leafy tree to move as the wind, has firm roots, and attached to the backing. Why this is the beginning of everything. In the past, it was great. In 1960, a bold start. In 1970, to mark 300 thousand square meters of coatings per month. Pioneer in the production of decorated tiles, entrepreneurship with the launch of porcelain in Brazil, in 1996.
The story is long, next month and continues with a step forward br, with the inauguration of the new production plant for porcelain tiles, The Eliane III.
Back