Uncategorized
Connectarch Experiences: sensory connections at Casa Brasil Eliane
3 min reading
|
admineliane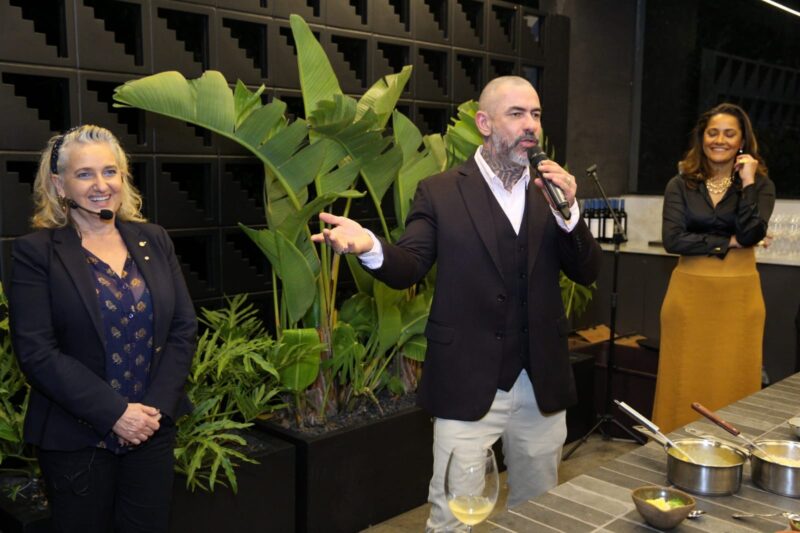 With experiences that awaken the senses, guests of the relationship program ranged from architecture to gastronomy with an exclusive menu prepared by the chef Henrique Fogaça.
São Paulo is a place where design is breathed all year round, but in the week of the DW! Design Weekend, the festival makes the events multiply, encounters, content and inspiration across the city. In the midst of this festival of events, that goes until the day 11, O Connectarch prepared a reception full of experiences for architects from different states of Brazil.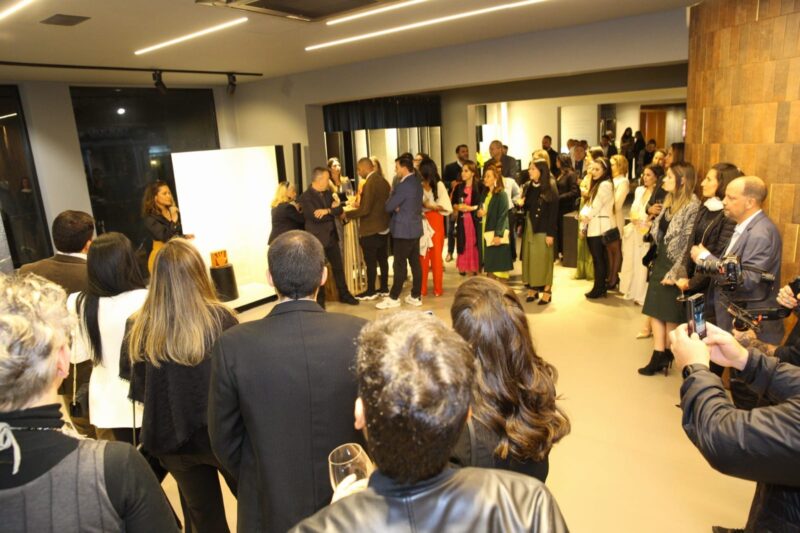 It was in this effervescence that Casa Brasil Eliane received 40 professionals, this tuesday (6), for a fully sensory experience, providing knowledge and strengthening relationships between brands and guests.
The reception, already on the showroom facade, awakens to a dialogue with the city through the installation Brick Art: products from the newest category of Eliane cascading down from the rooftop towards the ground floor. No interior do showroom, Made series parts, Tour and Neutral are incorporated throughout the space, lavishing versatility in pagination and a color palette that provokes the obvious..
A Decortiles, boasting the art of transforming porcelain into furniture, expose the pure 15 in all its freedom, creativity and grandeur on countertops, tables and seats, going beyond the functional, but displaying all the beauty of porcelain.
Sons, smells and flavors
Awakened senses to enjoy the music that spread through space, in different styles and rhythms. Now on Eliane's floor, now don't walk da Decortiles, the band Amber accompanied the group of architects, rocking the visit to Brazilian beats. for every moment, a right wine to pair, com a sommelier Anna Zanier.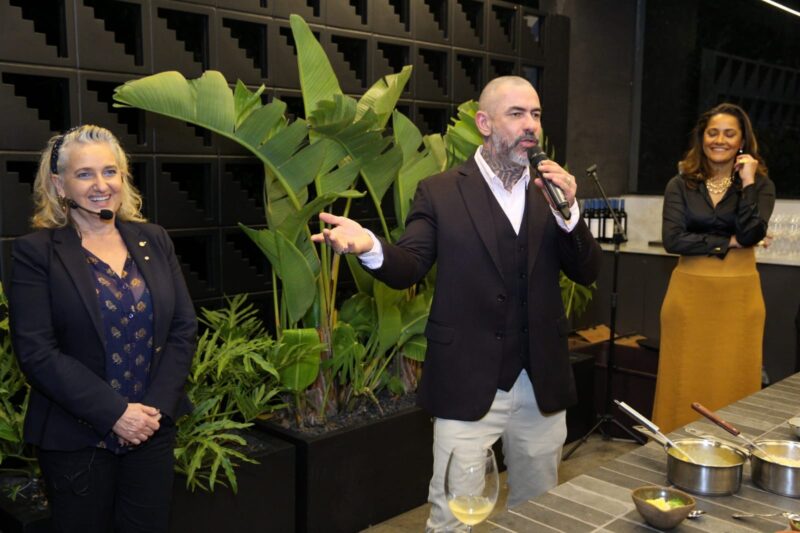 "Casa Brasil is always an inspiring place, that we come to look for references. And being here today was a delight, the sensory experience was complete in every way really. The experience of meeting fellow professionals from other places is also very pleasant.. I am feeling very happy with this complete sensory experience.", affirms Jovita V. Torrano, by Espaço Novo Arquitetura in São Paulo, SP - Brazil.
Different labels were chosen to accompany the diversity of sensations provided during the night., e, also, to decorate with the menu. The experience was complete with the menu specially prepared by chef Henrique Fogaça. Businessman, skateboarder, singer and one of the judges of the successful gastronomic reality show, MasterChef, broadcast by the band, Fogaça finished the dishes prepared for Connectarch guests live.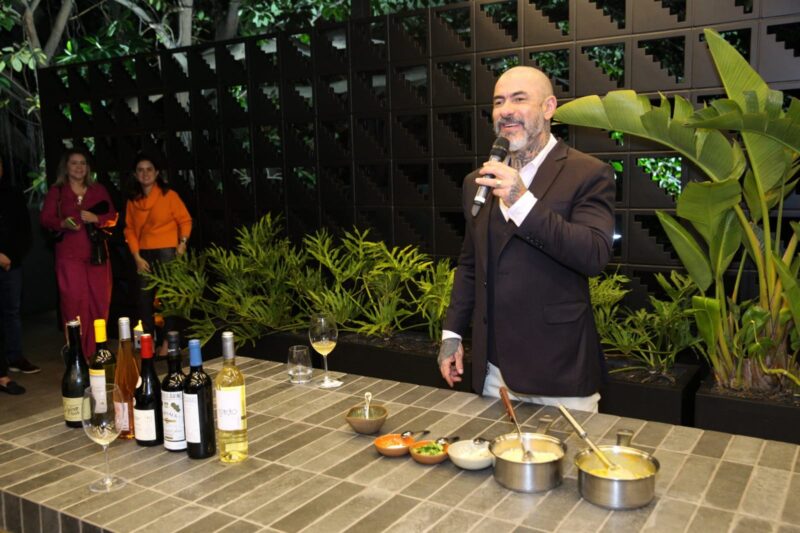 "I came here today to bring an experience to architects, with good food and good wine on a very pleasant evening. I told people here that in 94 I started studying architecture, but I ended up not completing. And I went ahead to understand this connection between architecture and gastronomy. In architecture we need to think and plan in the best way, in function and beauty. And in gastronomy too., with food techniques and plate assembly. So it has a lot to do, has a lot of connection to architecture and gastronomy, says boss Henrique Fogaça.
"The experience today was amazing.. When we talk about harmonization, we always seek to choose which is the best and here it is not possible to say which is the best. I agree with chef Fogaça when he says that gastronomy and architecture are all about. The boss talked about balance and balance is in everything, in gastronomy and architecture in general. when we design, we look for proportions, so balance and proportion both in architecture and in gastronomy, is interconnected", completes the architect Renato Teixeira of Arteno Arquitetura de São Luiz, MA.
Back