Eliane
Leadership Academy form 65 officials
1 min reading
|
admineliane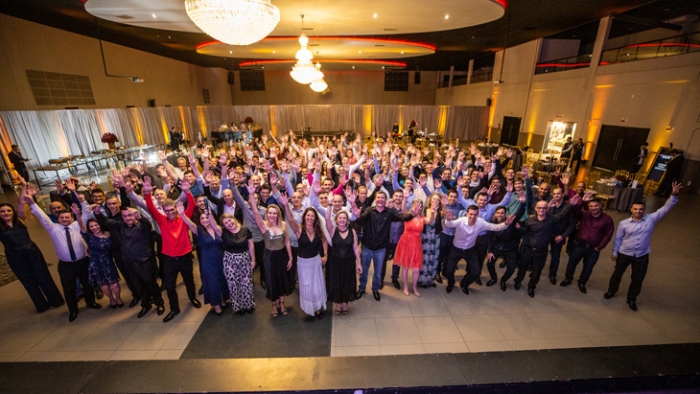 It ended up an important growth journey and search for personal development 65 Eliane employees. The conclusion of the 1st Leadership Academy learning cycle was celebrated on the last Thursday (22) with graduation and delivery of certificates in the AM Master Hall, in Cricklewood. At this stage, They formed three managers, nine coordinators and 53 supervisors.
The class cycle lasted 13 months, starting in September 2018 ending in November this year. The Leadership Academy is structured 7 central themes: self-knowledge and self-leadership; the leader challenges; change management; communication and marketing staff; feedback process; negotiation and conflict management and development of high performance teams.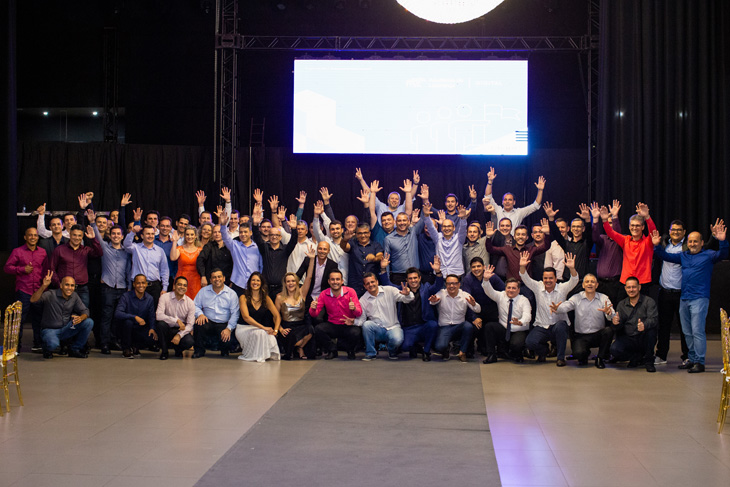 The themes were worked in-person meetings, distance education and practical challenges, in order to build inspirational leadership based on ethics, able to generate attitudes of confidence in relations.
President Edson Gaidzinski Jr., citing the bible in his speech, He recalled that one must love your neighbor as yourself, and that this is one of the qualities that should be found in inspiring leaders.
"Today is night to thank and honor those leaders who, in the exercise of their duties, They became humble in learning, They do not bother to show its fragility. Leaders who have sought to be closer and encourage people with vision, courage, integrity, humility and strategic planning ", said the president.
Leadership Academy
The Leadership Academy came from the company's strategic planning review in 2015. During the process of analyzing organizational skills, It was inserted to "Inspiring Leadership", based on the understanding that leaders have a key role in the engagement of their teams. The program is a means to internalize the principles of leadership and the perception of human influence on the realization and sustainability of the organization's results.
Back