Architecture
10 of May of 2023
TONES OF GREEN ARE PROTAGONISTS IN THE ELIANE COLLECTION 2023
2 min reading
|
admineliane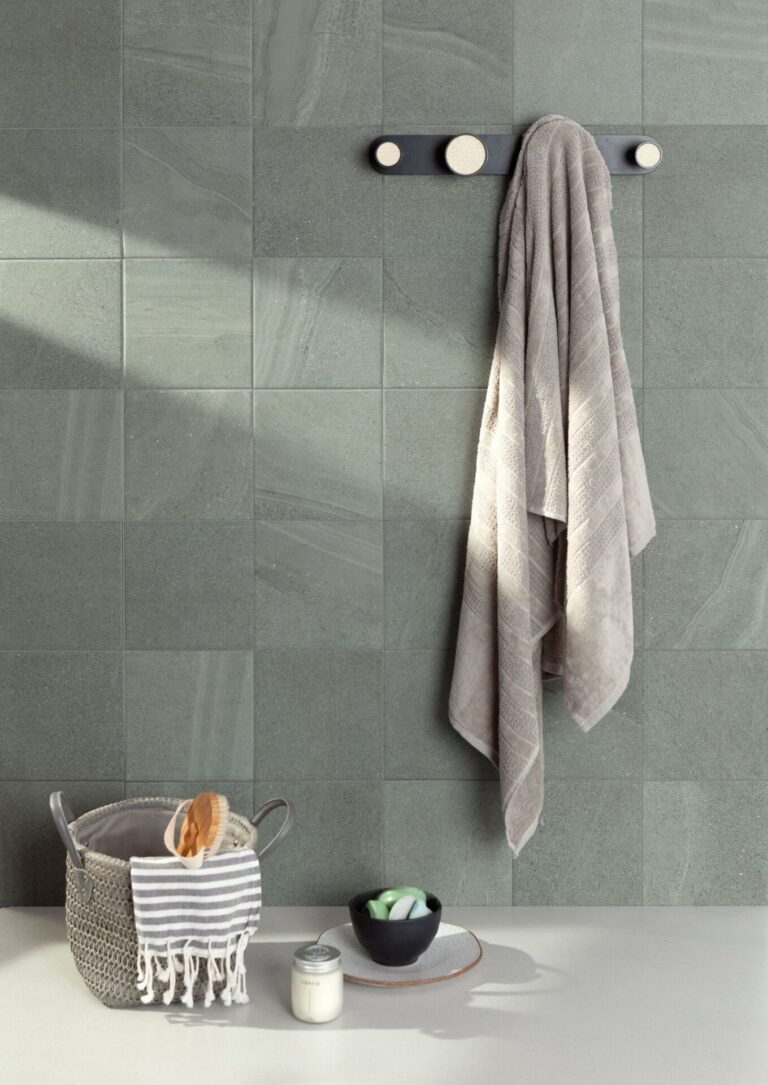 The shades of green in natural sanctuaries, isolated from the chaos of modern life, are a source of inspiration for more immersive and therapeutic projects and environments.
Green is a versatile and refreshing color., able to add a natural and calming touch to any environment. From light to deep tones, there are many ways to incorporate it into contemporary spaces and lifestyles. It is from the appreciation of slower and more connected routines that the gaze turns to the need for rest and tranquility, that's why green is Eliane's color of the year, in its various nuances and versions. an expression of Synthesis, the collection concept 2023.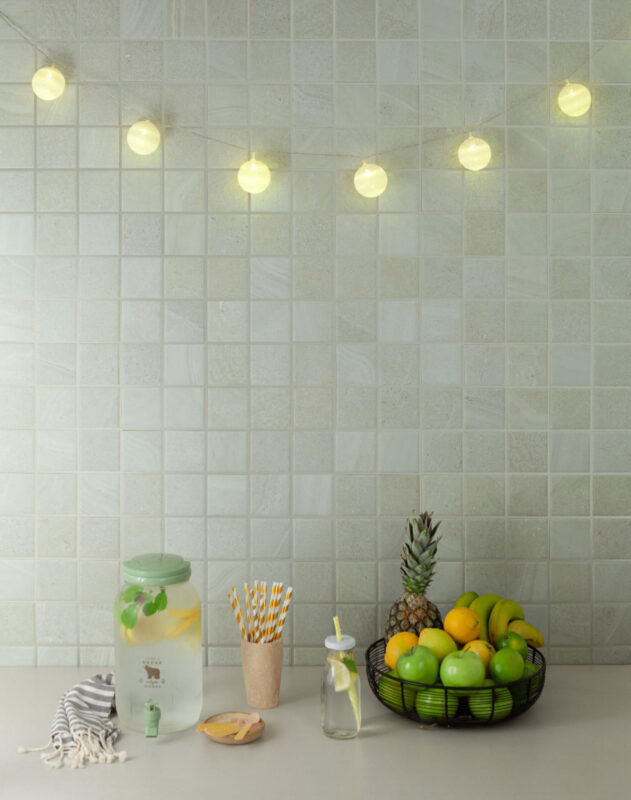 Khali Green Mesh EXT 7,5×7,5cm | Photo: Taito Studio | Production: Deborah Apsan |
As the pace of life adjusts even more to the culture of care and well-being, the search for tones sensitive to excessive stimulation becomes even more evident. Thinking about that, the brand chose Galapagos, a calm and peaceful green, that instills a sense of contemplation, rest and reflection, as the color that guides the green chart. From him, three protagonists of the new collection appear: Agave, Green e Veggie, colors that promote feelings of tranquility, relaxation and connection to environments.
Agave is a shade of green that proposes a neutral base for compositions contrasting with beige, Grey, earthy and brown. of Mexican origin, agave is a succulent plant often used as a sweetener, medicinal herb or for the ornamentation of internal and external spaces. With all this cultural and historical baggage, the dark green Agave is present in porcelain tiles and wall coverings, with the most diverse types of finishes, Can be used indoors, external, on small decorative panels or large areas, for its neutral and timeless quality.
Silex Veggie PO 60x120cm | Photo: Taito Studio | Production: Deborah Apsan |
brighter and fresher, Veggie emerges as a great option for compositions with woody tones and other tonal families of green, creating contemporary monochromatic layers and compositions. It's enigmatic and deep, inspired by a new sense of awareness and preservation of the planet, for more naturalistic lifestyles and a lower impact on the environment.
As for the Hijau tonality, inspired by the stone of volcanic origin, brings a specific coloring that gives a natural porous appearance. For its neutral and versatile quality, this dusty and slightly grayish green stands out in the color charts for the coming years, contrasting with the intense and deeper greens like Agave and Veggie.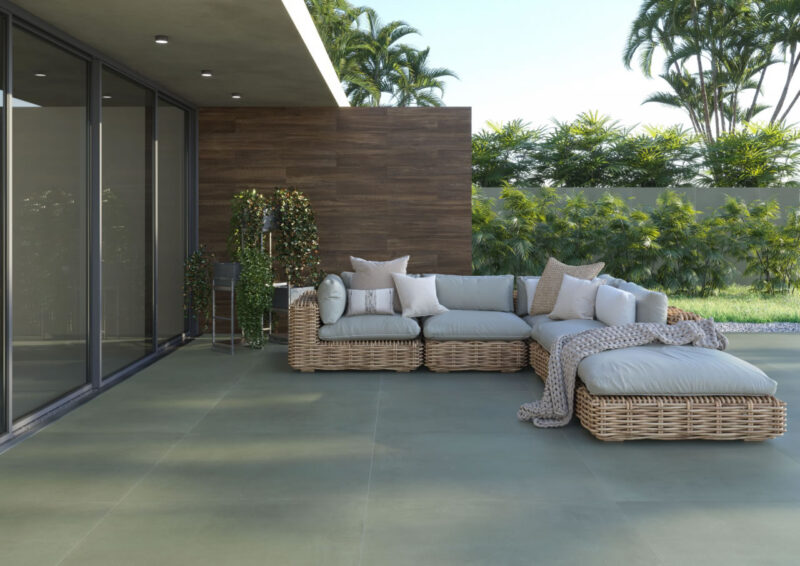 Guache Agave EXT 120x120cm, Oak Mocha MA 19.7x120cm
All these nuances follow the concept of sensorial and plural care for compositions, present in various series of products in the collection 2023 Eliane.
Back