Decoration
Featured Eliane coatings show in Supplier Jacyntho
1 min reading
|
admindrift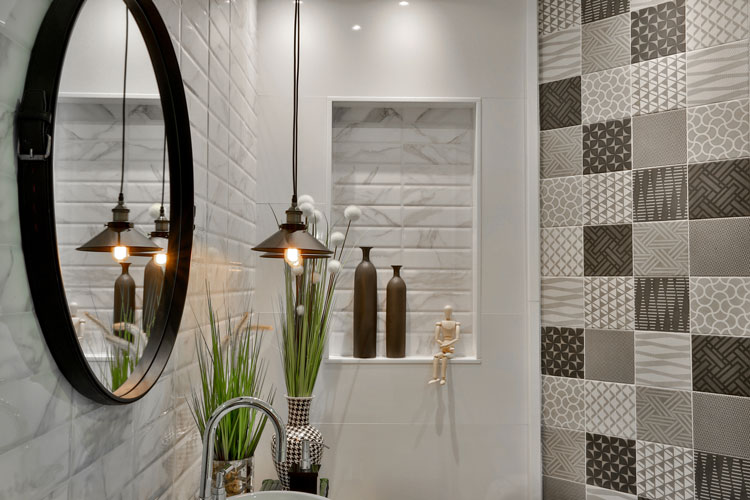 Traditional Shows Supplier Jacyntho held in the cities of Campos dos Goytacazes and Macaé in Rio de Janeiro reaches its 5th edition bringing amazing spaces created by the most renowned architects and interior designers in the region.
altogether, They are over 60 spaces furnished with crockery, lighting, furniture, objects and coatings marketed by network search with the event take a lot of inspiration so that customers can imagine different ways of use and combinations for your home.
Among the incredible environments of this year, The coatings Eliane stand being used on floors and walls in many different forms and authentic, check out!
In this modern toilet signed by Soraia Lima, the metallic tile Cell Gold It is the protagonist. Used as a detail on the bottom wall, It brings elegance and sophistication to the entire space.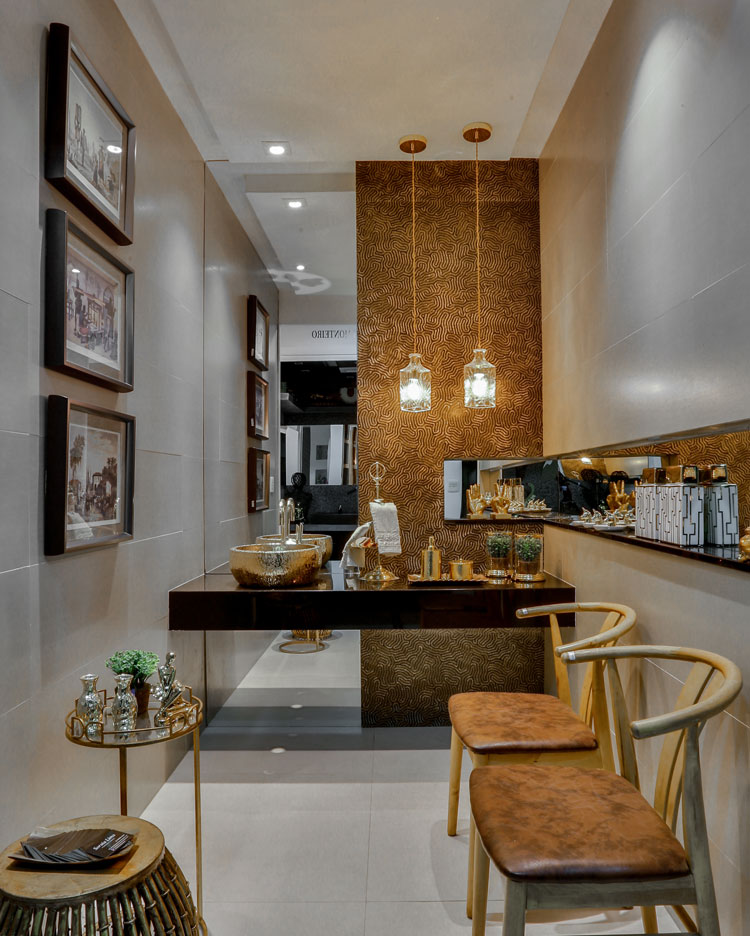 The porcelain with bricks effect Cotto designs It is who brings the rustic feel to environmental styles blend signed by Jairo Schwartz.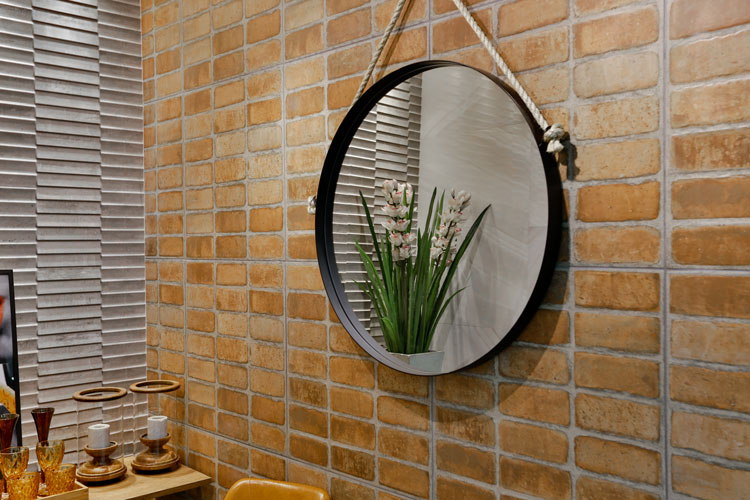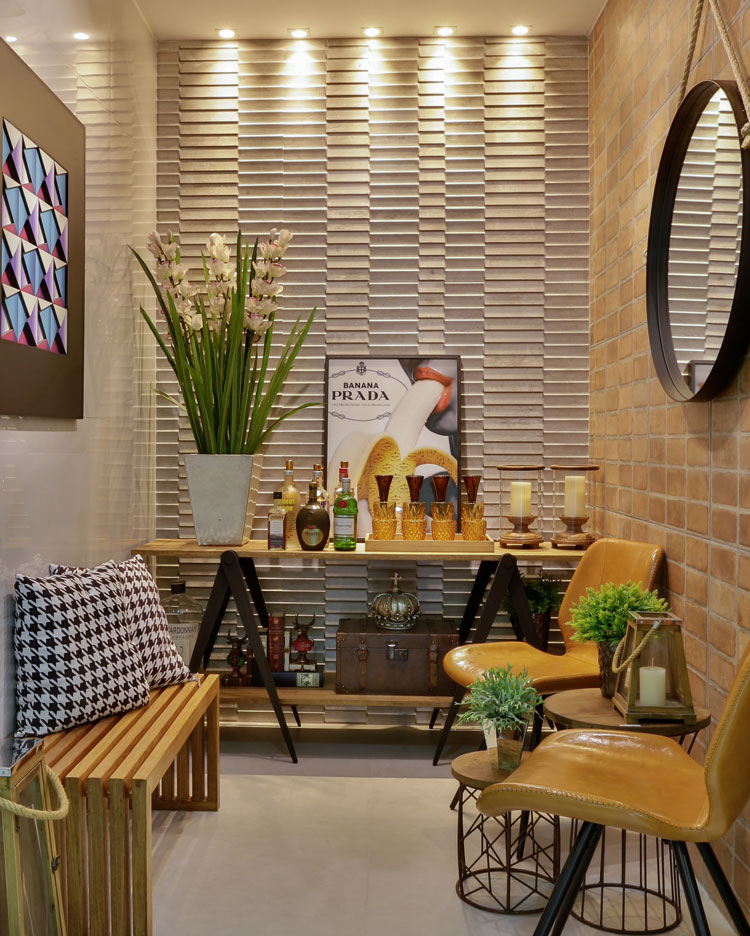 Who shows up to a very special detail in half wall in Edith Monteiro project is the geometric tile Quadra Pulpis.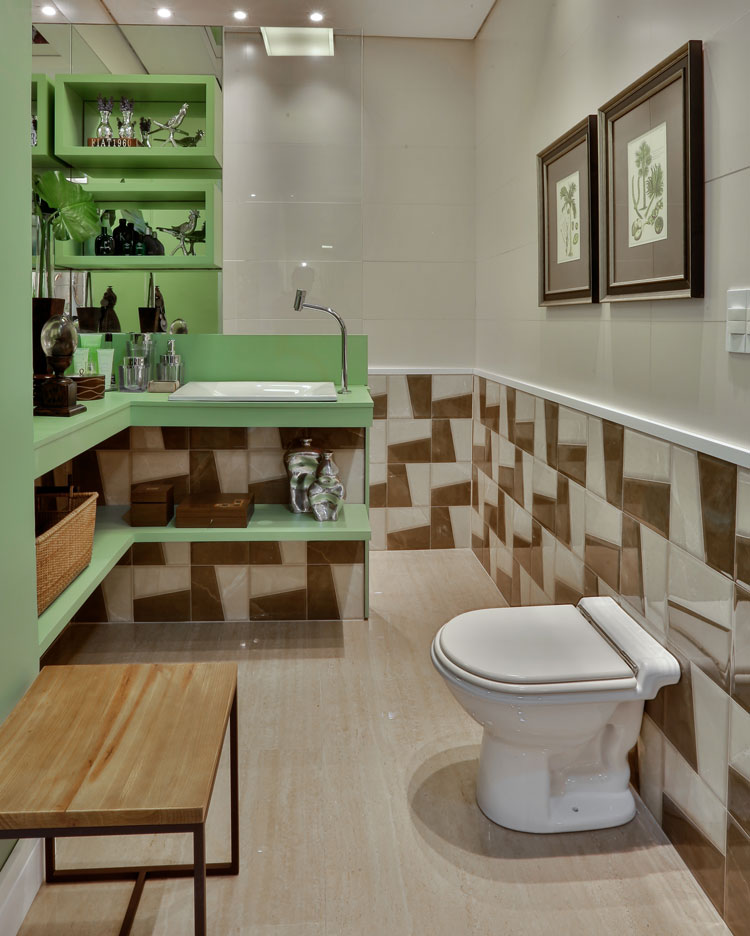 The beautiful contrast of polished parts with concrete effect of porcelain Flat adds urban air in the design of Carla Bacelar.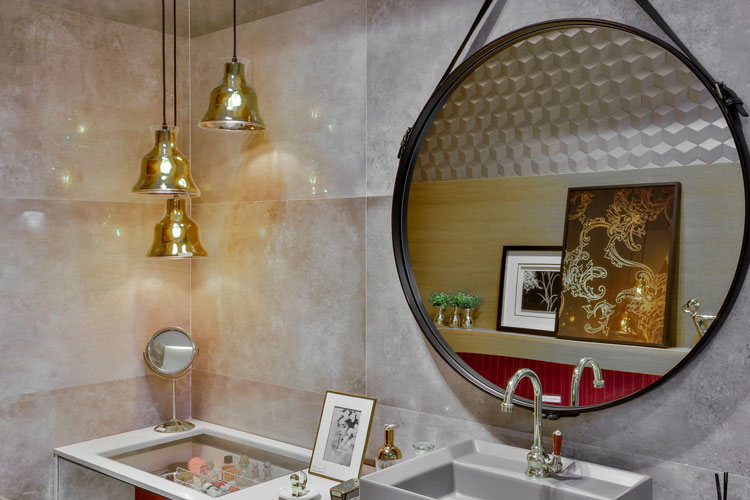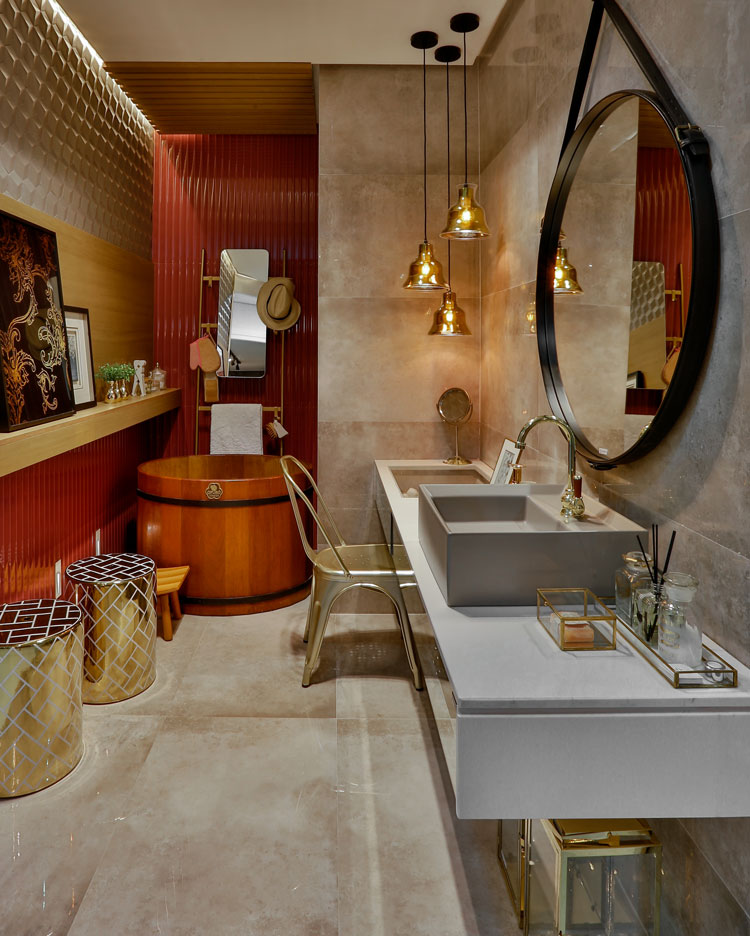 Tiles readings that recall memories of the past as Place Retro e Patchwork Cement They were affixed to the beautiful combination of Isadora Lycurgus environment.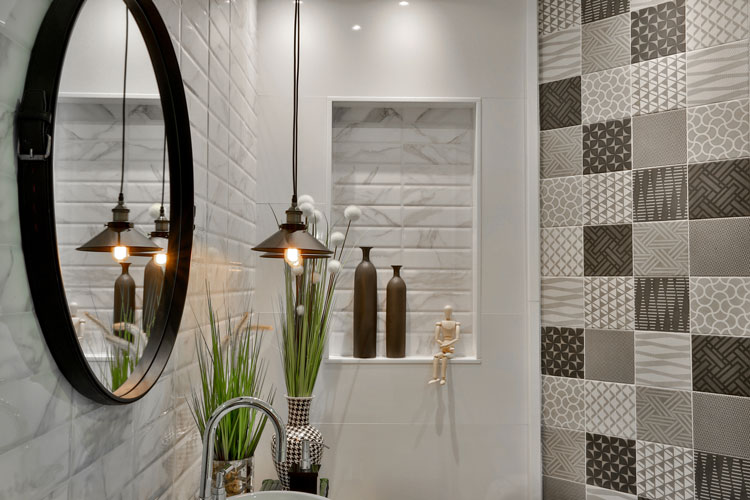 To show that the tiles of the function goes far beyond protecting, the decorated coating Patchwork Iberia appears on the bathroom wall also signed by Jairo Schwartz.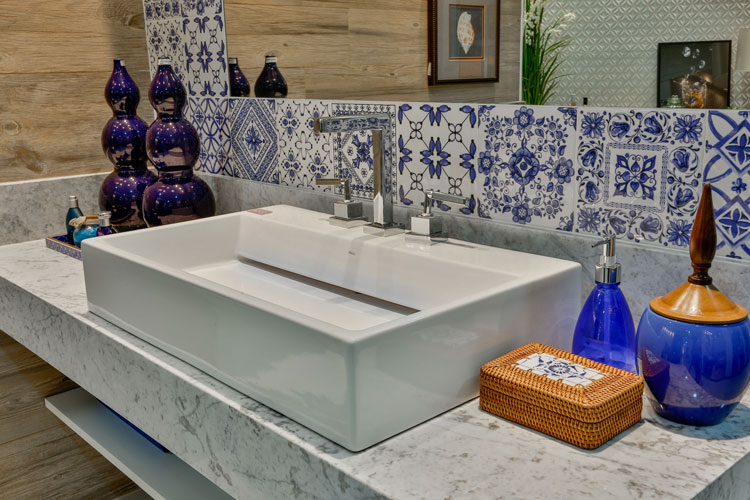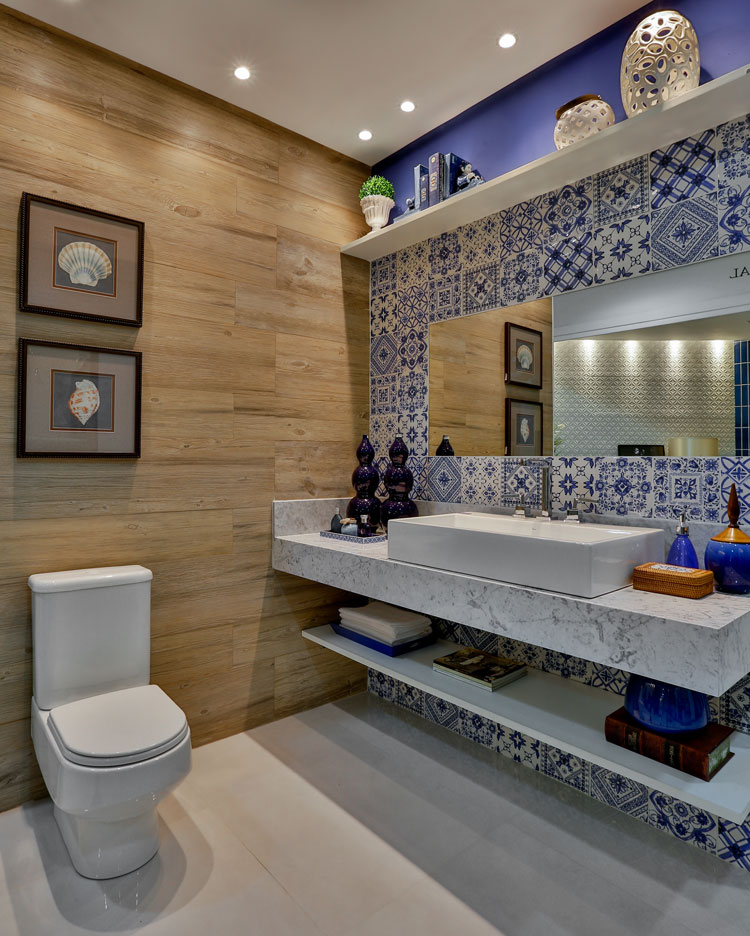 Photos Osman Quintanilha
Inspire yourself in incredible environments Shows supplier Jacyntho for its reform and construction and be sure to visit the event if it is the region!
Back