Awards
Eliane Revestimentos wins Anamaco Award
1 min reading
|
admineliane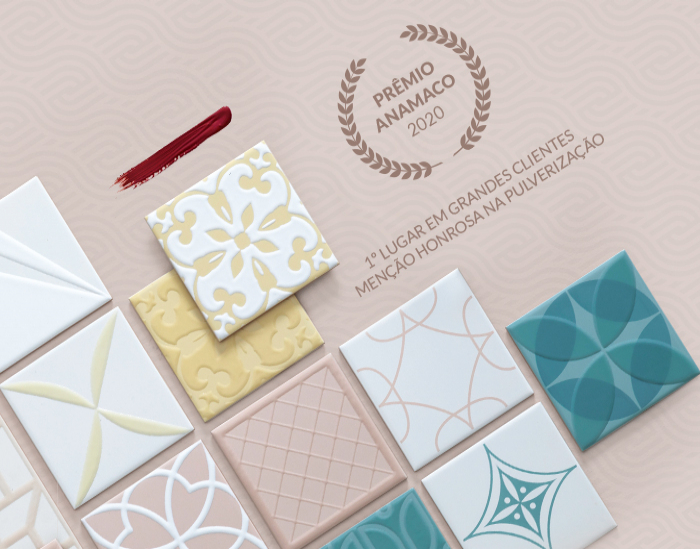 In the year you complete 60 years, a Eliane is proud to have conquered for the 16th time the Anamaco award - in the category Large Customers -, considered the biggest award of the civil construction retail in the country. Besides that, Eliane also received the Honorable Mention in Spraying.
According to the results obtained by the Anamaco Research Institute, the brand was pointed out by large retailers and home centers from all regions of Brazil as the industry that most invests in products and services. The award is the result of the continued efforts of Eliane producing quality coatings and offering more than just products, but transforming the way people relate to living environments.
"With 60 years of history, we can say that we are part of the trajectory and affective memory of many Brazilian families. We are very pleased to see that our efforts and investments in industry, products and services are recognized both by experts in the field and by our business partners and people who use our solutions. Listening to our customers and adapting to their needs was what brought us here and made it possible for us to win this award ", says Rogério Longoni, Commercial and Marketing Director at Eliane.
Performed annually, the Anamaco Award gathers the results of the survey carried out by the Anamaco Research Institute. In its 29th edition, counted on the participation of 1667 stores in all regions of Brazil. Since 1991, the award shows the relationship between companies in the civil construction sector, shopkeepers and retailers. The celebration of the edition 2020 had a new model, 100% digital with live transmission via internet.
Back