Architecture
Reflexes that spark creativity: get to know Eliane's Prisma series
2 min reading
|
admineliane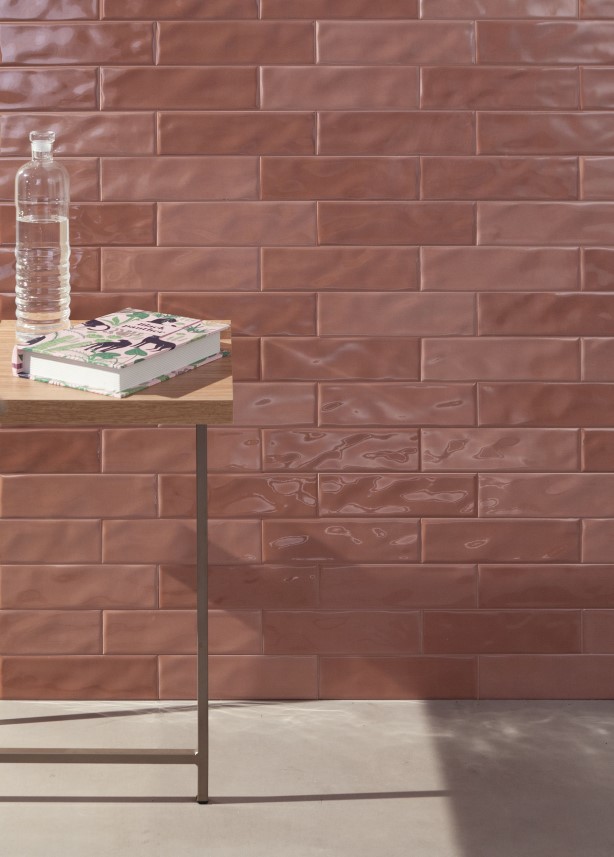 The Prisma series is inspired by the bright and colorful effects of light phenomena
The effects created by light on surfaces reveal a lot of beauty. From this phenomenon a more organic and colorful world emerges., provokes the senses and awakens creativity in architectural spaces. Diversity that becomes evident in the Prisma series. Through colors – neutral and timeless – and new finishes, the series presents itself as an integrated composition and complementary to other launches of the new collection 2023.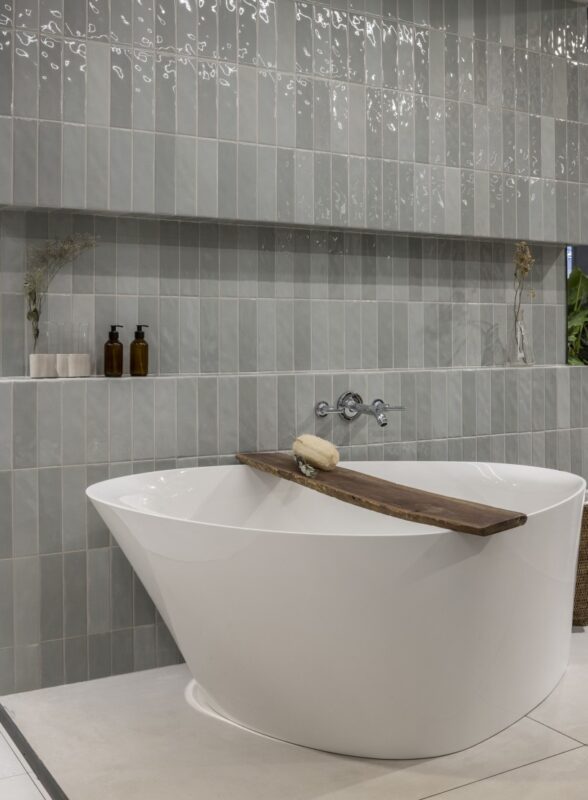 Guache Gris MT 120x120cm | Photo: Taito Studio | Production: Deborah Apsan |
Prisma recalls the bright and colorful effects that arise from this interaction by introducing colors in a toneless way, with face variation and innovative effects, embossed on the surface. Besides that, the series bets on tiles in the new 7x25cm format and different finishes. The palette of tones is wide, with 11 model options, between them: The light, Gris, Cosmic, Matcha, Greige and Cotto.
Among the highlights is Cotto, an orange tone presented in a more saturated and slightly gray version that inspires health, well-being and awakens hope, inclusiveness and positivity. The color is a bet for the coming years with the growing protagonism of the natural tones of clay and terracotta, that propose a balance between the concrete and raw architecture of recent years and new perspectives and compositions. Cotto refers to burnt clay, ideal to compose with neutral tones and for serene environments.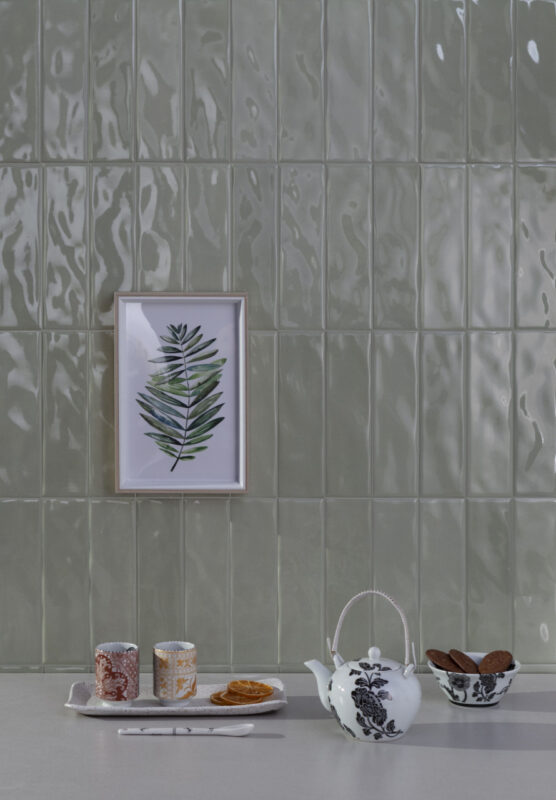 Prisma Matcha BR 7x25cm | Photo: Taito Studio | Production: Deborah Apsan |
Matcha is another strength of the series.. With the unmistakable hue of green tea, It is a tone capable of transmitting calming properties and bringing feelings of rest and reflection in times of anxiety and stress.. Connecting to both nature and technology, Matcha highlights the importance of material development, dyes, plant-based and naturally sourced pigments and energy sources.
Prisma series colors are available in 7x25cm and 7.5 cm formats×7,5cm. Another novelty is the Starlight finish, a unique and sophisticated effect, inspired by the brightness of the stars that promotes a cosmic look, capable of making ceramic tiles even more sensorial.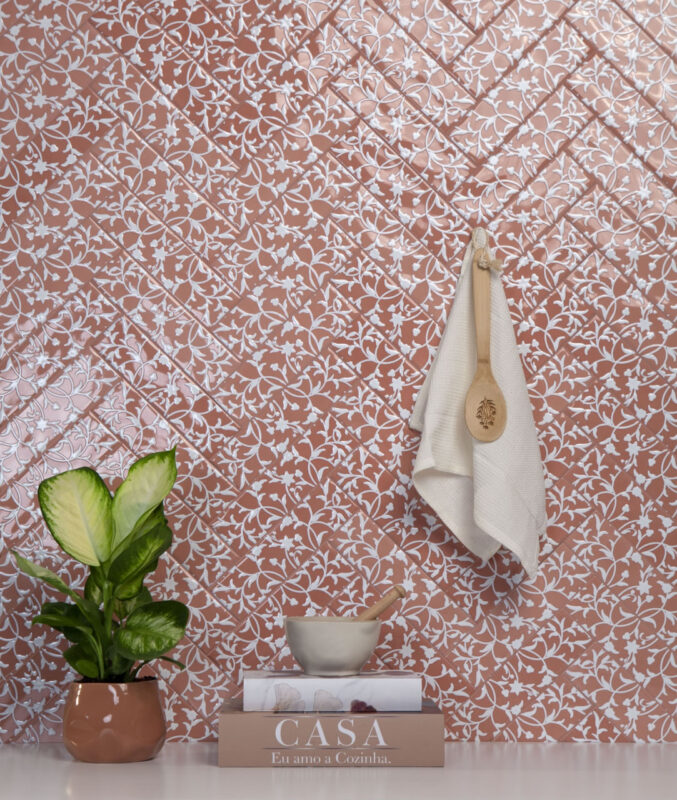 Prisma Flora Rose BR 7x25cm | Photo: Taito Studio | Production: Deborah Apsan |
Prisma also presents the botanical themes, with Flora tiles that inspire well-being and coziness with a delicate graphic for the organic surface of the series. Available in the entire color chart, floral graphics add a new layer to existing ones created by embossing and digital printing. Can be applied forming panels fully coated with the floral print, or mixing artistic tiles with colored products, in paginations with binding, straight or herringbone.
Learn more about the Prisma series in this video:
Back