releases
Woody porcelain provides the feeling of spaciousness
1 min reading
|
admineliane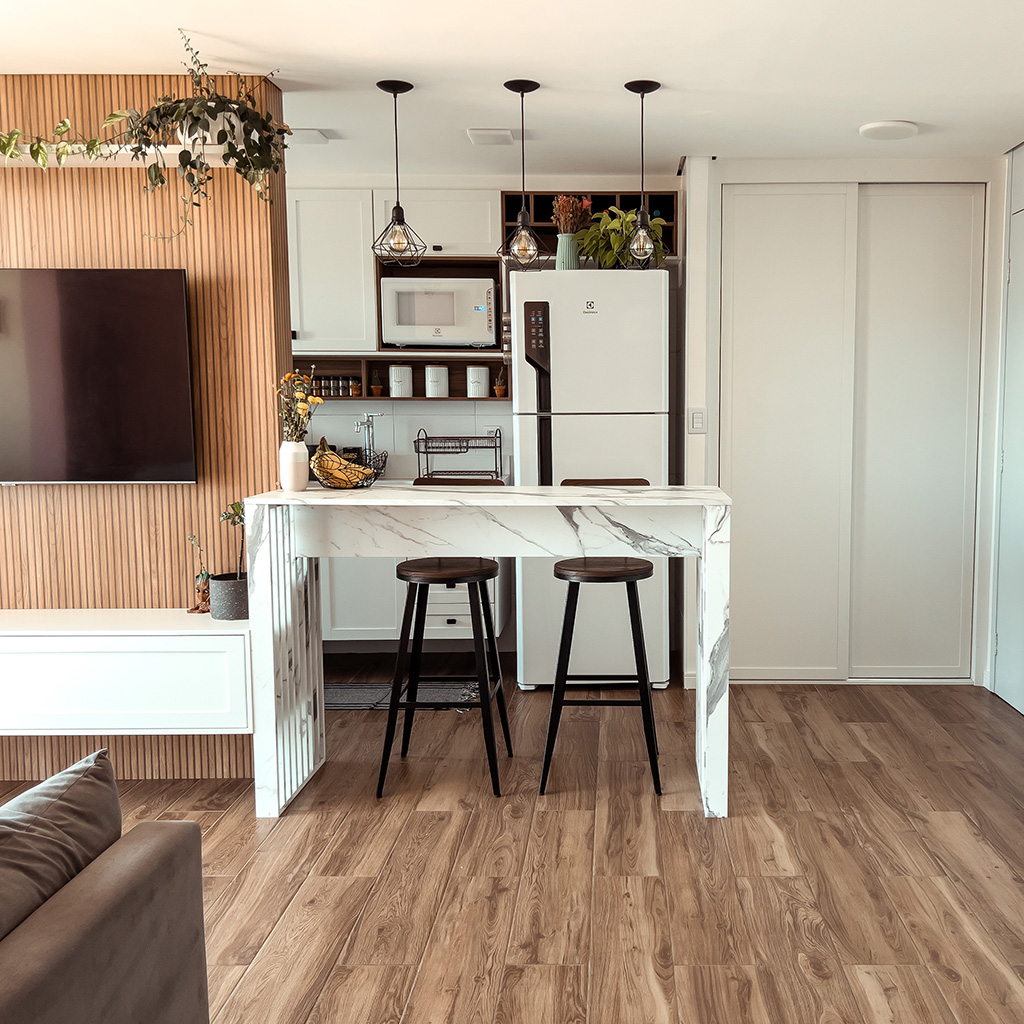 Ambient: Porcelain Amazon Canela (19,5x91,2cm) / Photo: Disclosure / Eliane.
Coating Amazon Canela, from Eliane, is the star of the renovation of this 64m² apartment and was used in all environments to bring integration and warmth. An apartment of 64m², but that looks much bigger thanks to a simple and smart solution: the choice of woody porcelain tile to cover all environments, in a pagination that further valued the project.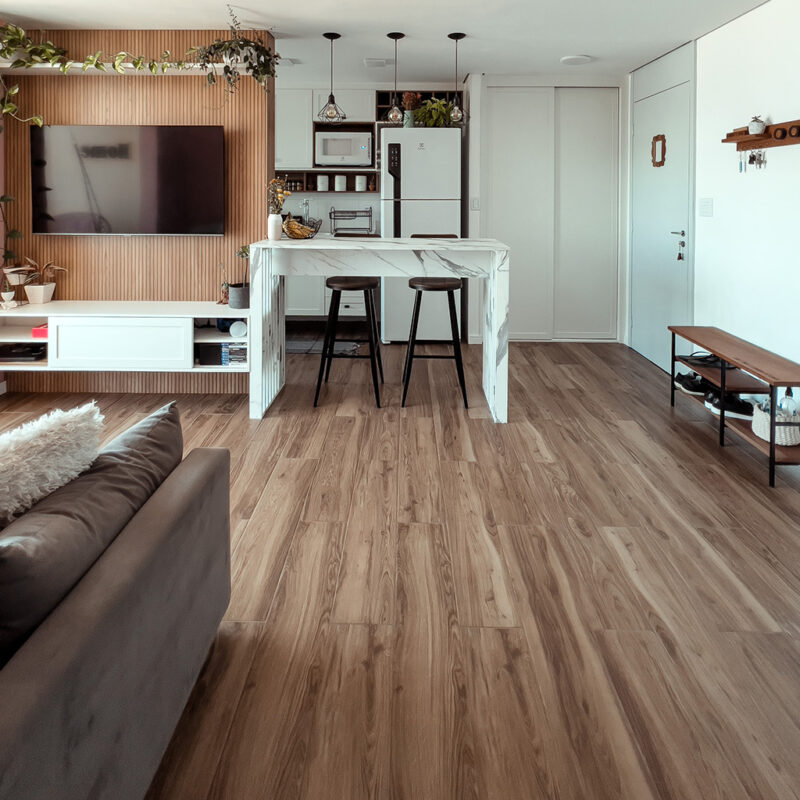 porcelain Amazon Canela (19,5×91,2cm), from Eliane.
Signed by the architects Camila and Pablo, do Fit 21, the apartment features an open concept configuration, with the kitchen integrated with the living room, leaving the space wide and well structured, in addition to custom furniture, versatile furniture and thoughtful lighting, everything to provide residents with a feeling of warmth and well-being.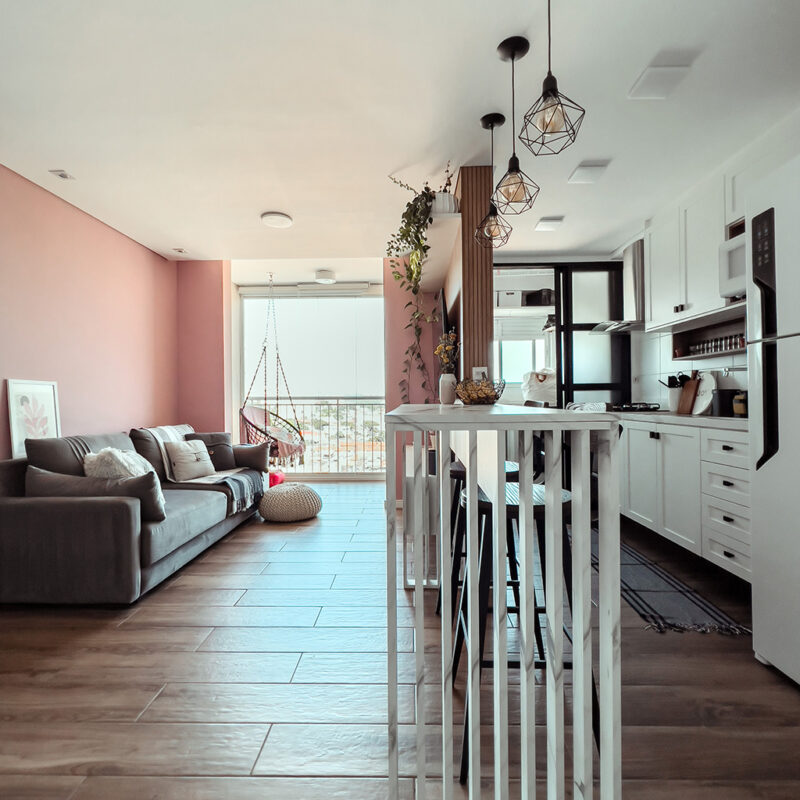 The integration between the living room and the kitchen was enhanced with the porcelain tile Amazon Canela, from Eliane.
The professionals followed a contemporary style full of personality, with a palette of soft tones, which matched very well with the choice of coating. "We worked with more colors and durable materials that were compatible with the profile of the residents", explain.
For them, the woody porcelain tile made all the difference to make the spaces more cozy, pleasant to look at and incorporate the feeling of warmth – very important factors in creating an atmosphere of rest, if the room is in a beach house. Besides that, are timeless and faithfully reproduce the textures, bring truth to the environment with faithful reproduction of textures.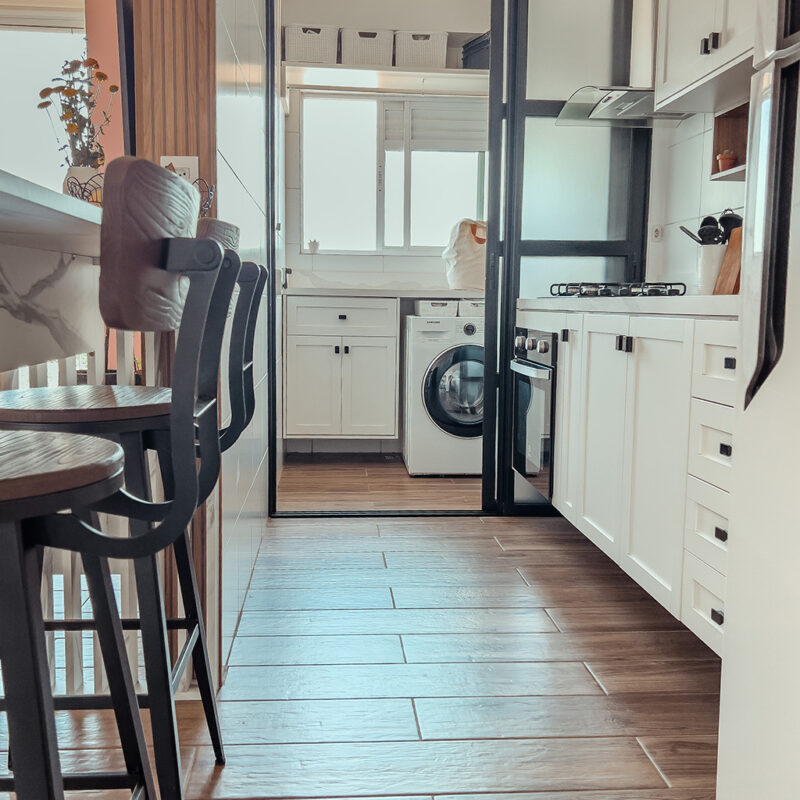 Porcelain tile extends to the laundry room.
Besides not being so cold, among the advantages of woody porcelain are: zero maintenance, does not scratch easily, It is practical to clean and can come into contact with water, Can be placed in humid environments such as kitchen, laundry and bathrooms.
O Amazon Cinnamon porcelain has a shade that contributes to technical superiority and visual comfort, providing a natural and therapeutic appearance. Available in format 19×90cm and 19,5×91,2cm.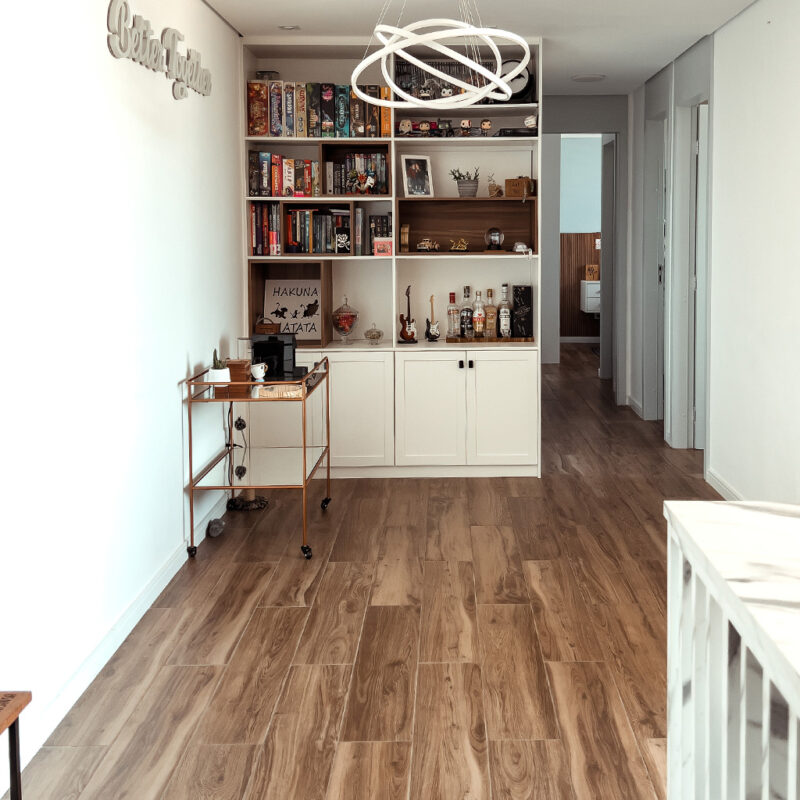 From the entrance to the end of the corridor and going through the other rooms, like in the bedroom and bathroom, everything got wider with the porcelain Amazon Canela, from Eliane.
Back