Decoration
Floor or wall? Where to use porcelain
2 min reading
|
admindrift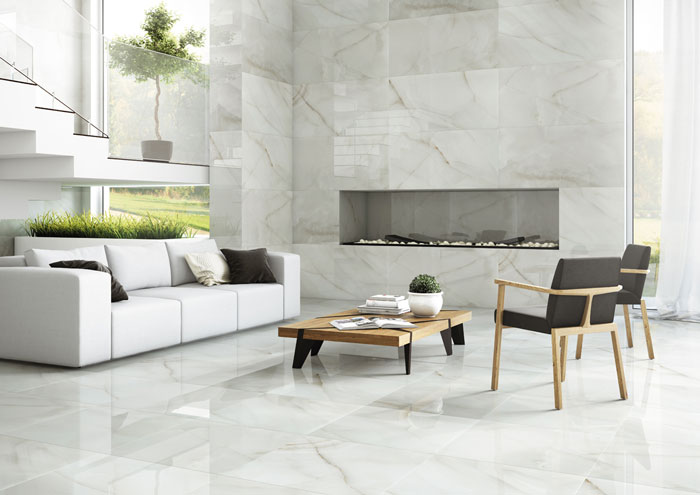 The porcelain is one of the most versatile materials that exist in the decoration. Although its use is more common in floor, yes it can and should be used on the walls too.
Using the same material throughout the environment is an excellent idea for those who like a visually more harmonious space and worries about a sense of continuity and identity.
In small environments, the result can still help the feeling of spaciousness, caused by less use information lines and.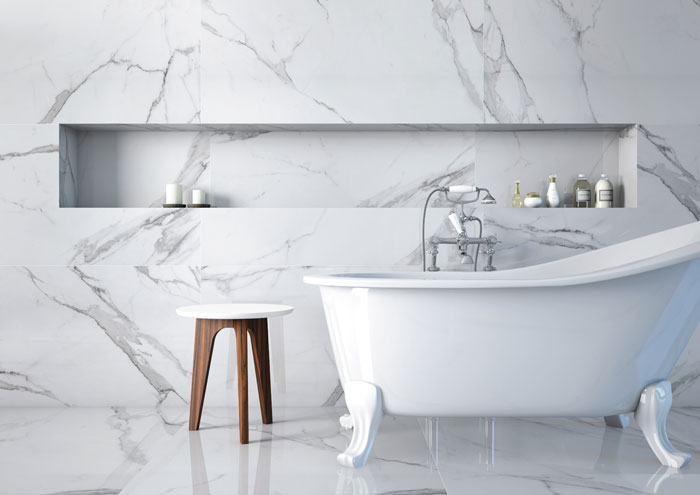 Place PO 60x60cm no piso e Place PO 60x120cm na parede.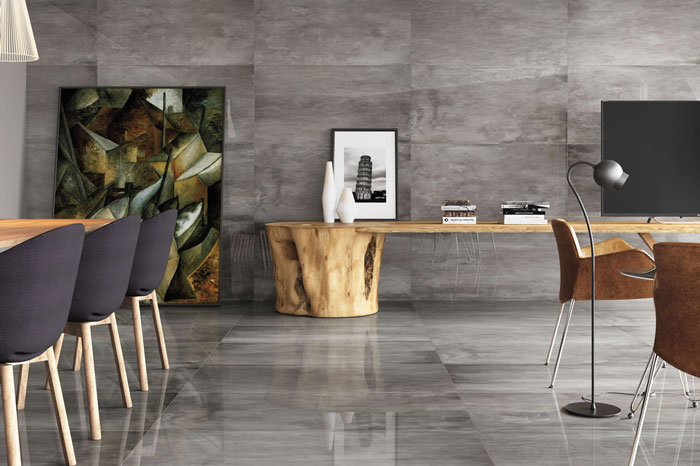 Flat PO 60x120cm on the floor and wall.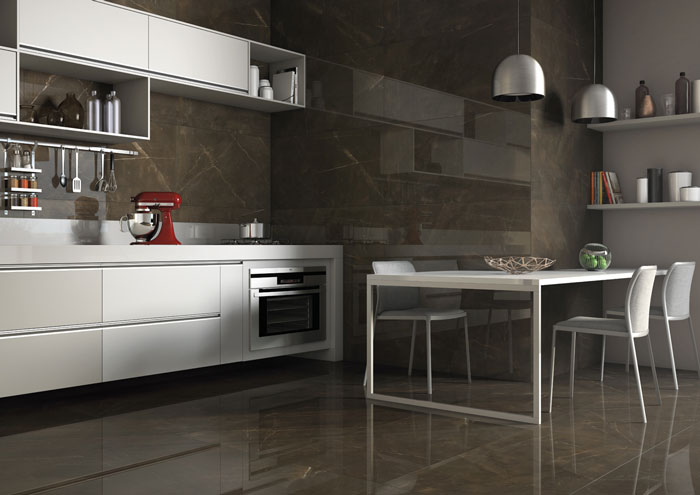 Pulpis Brown PO 60x120cm floor and wall.
In addition to protecting these spaces and give the necessary finish his work, this type of ceramic coating has a plethora of finishes, formats, colors and effects. By extending the use of porcelain tile for walls, you get a world of possibilities.
You can use the exact same product or make contrasting combinations of your choice! A tip for a more interesting result is that the wall parts follow the alignment and direction of the applied porcelain tiles on the floor. With the plethora of formats exist today, it is easy to promote the meeting of the pieces.
Another idea that is super high is to bet on the same product, changing only the finish of the material. If you are one of our passionate porcelain Munari, for example, You can apply the satin Munari (matt appearance and soft touch) on the floor and polished Munari (bright) on the wall. Depending on the use of local, you can still do the reverse. The effect is simply sensational!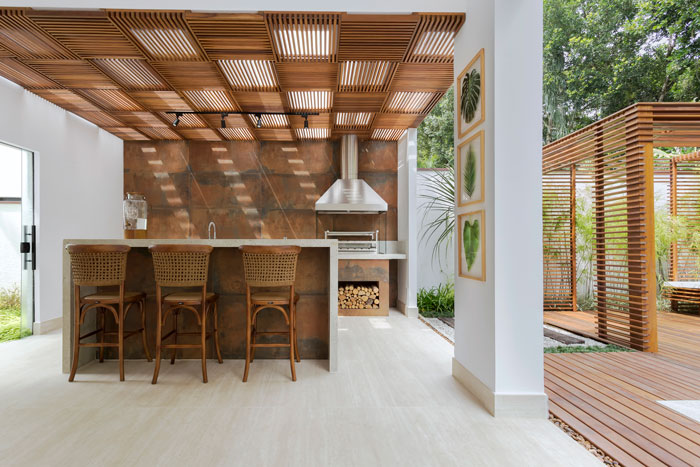 Roman Travertine AC 60×120 cm no piso e Iron EXT 60×120 the wall cm. Alavaski design architecture Photo Gustavo Awad.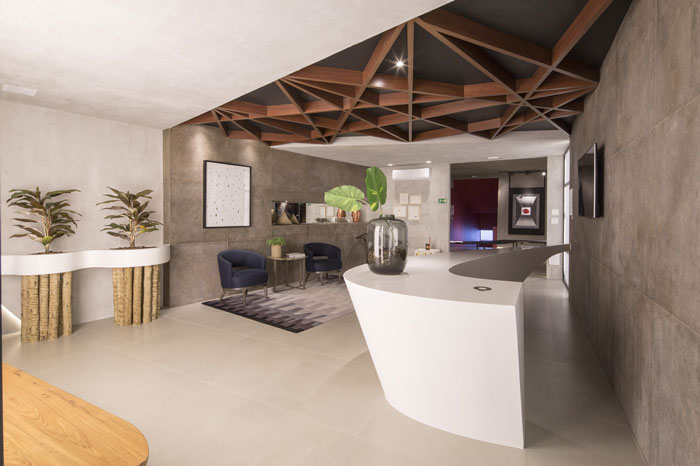 Clean Yuna AC IP Cement floor 90x90cm and 90x90cm Aga Country Indoor wall. Simmetria design architecture photo of Joan France.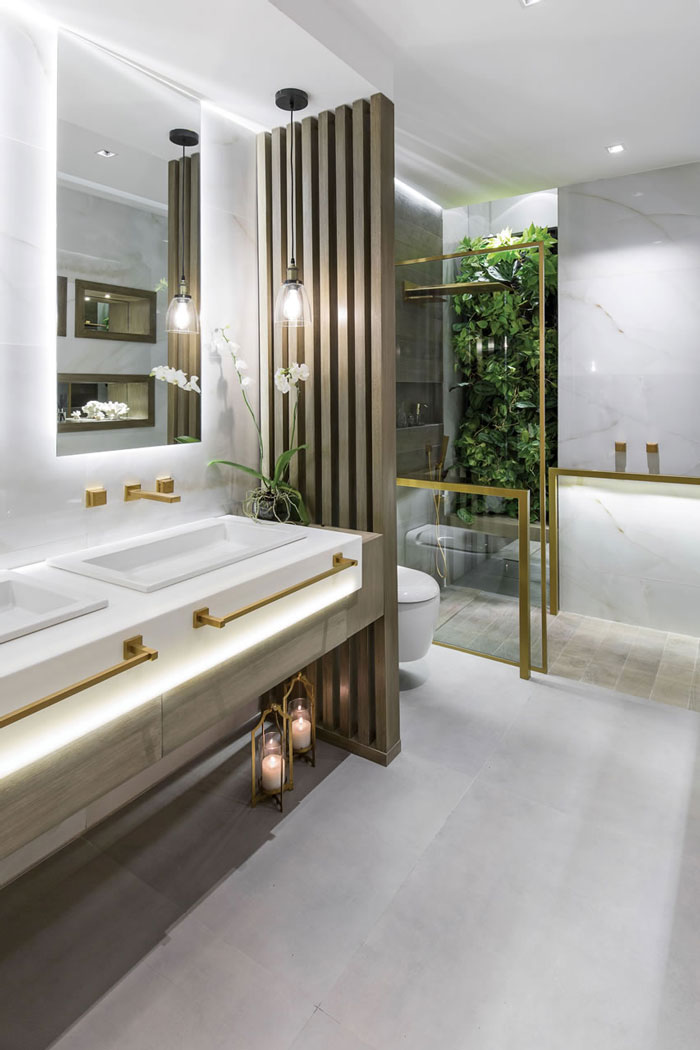 Munari AC Concrete floor 90x90cm PO and Onyx Crystal wall 60x120cm. Project Filartiga Marcela and Silvia Enciso.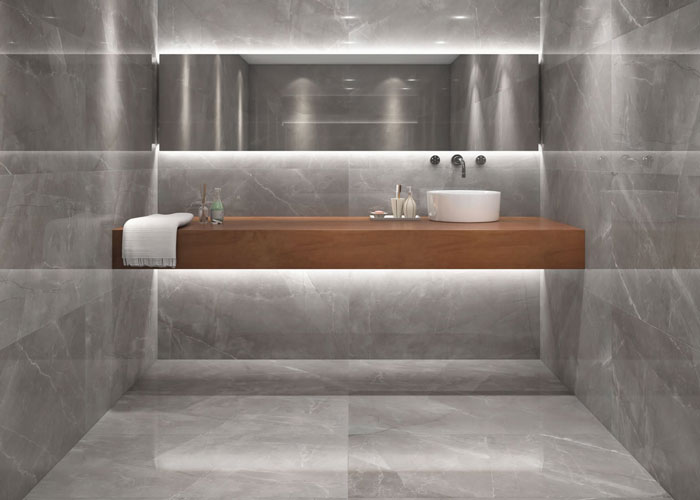 Pulpis Gray PO 60x120cm on the floor and wall.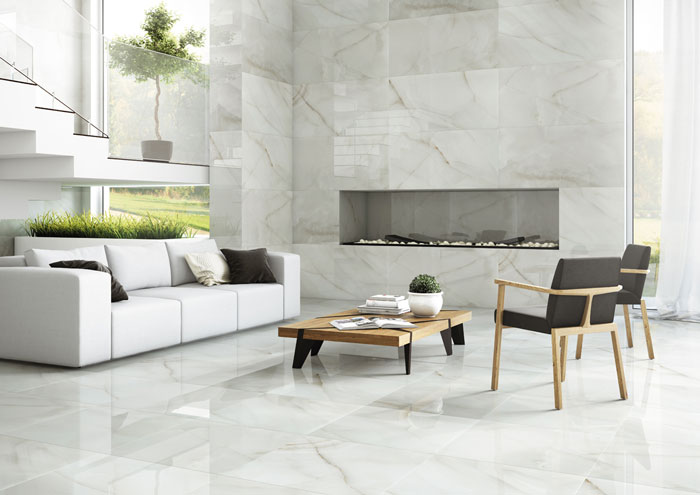 Onyx Crystal PO 60x60cm floor and onyx crystal PO 60x120cm wall.
In addition to floor and wall, The porcelain can still be used on countertops, tubs and other types of securities such as creating tables. Have you thought able to combine everything in one environment?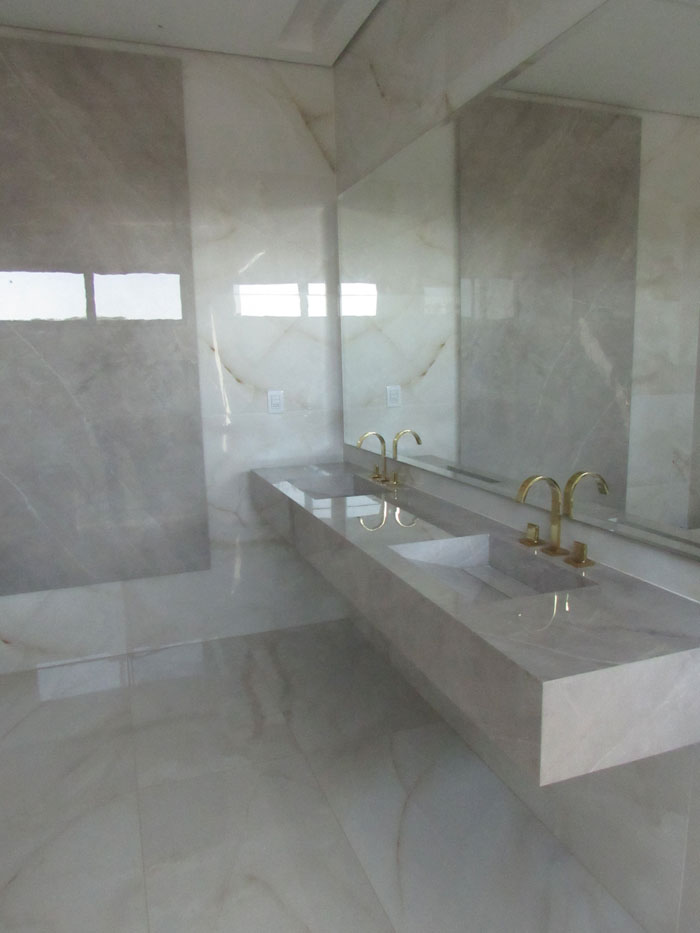 Onyx Crystal PO 60x120cm on the floor and wall and Marmo Gris PO 120x240cm on the wall and bench. Design Fabio Martins.
When it comes to porcelain, the sky is the limit!
Back