Architecture
Panels made with tiles: paginations refer to ancient arts
2 min reading
|
admineliane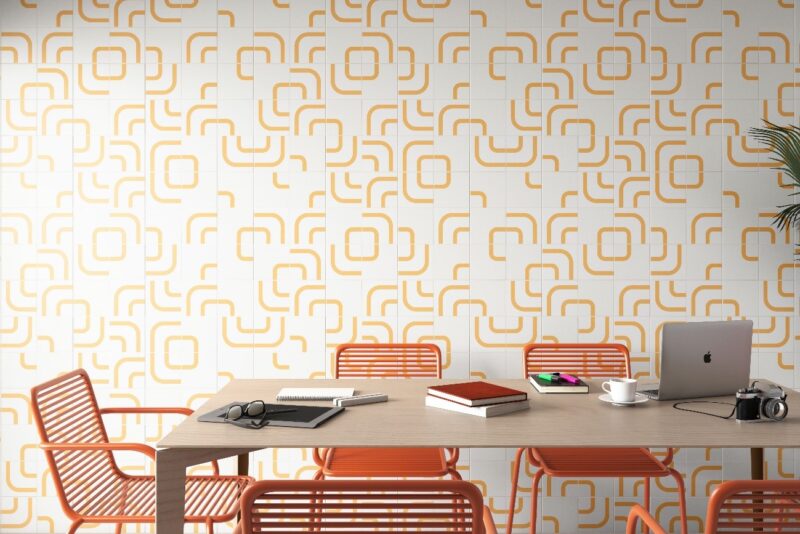 Considered one of the oldest ways to bring art to decor, tiles began to be used as panels through the influence of Chinese ceramics, that was accessible via the silk route, during the muslim empire. No brazil, the Portuguese colonization brought the habit of using tiles in the houses of noble families, churches and public spaces, to portray historical scenes or scenes linked to religious faith. Classic examples are the famous San Francisco church panels, in Salvador, and in Largo da Memória, in the center of São Paulo.
Art made with tiles is everywhere, in historical monuments, in art galleries and on the streets, where are tourist attractions, like the Selarón staircase, in Rio de Janeiro, that attracts thousands of visitors to the Santa Tereza neighborhood of Rio de Janeiro. Made by Chilean artist Jorge Selarón (1947-2013), the work brings together pieces of ceramic to form a large panel.
The panels made with tiles can be allied to interior design when composing focal points or decorating environments combining shapes and colors. they can be in kitchens, bathrooms, sinks, backyards, balconies, gourmet spaces and even living and dining rooms.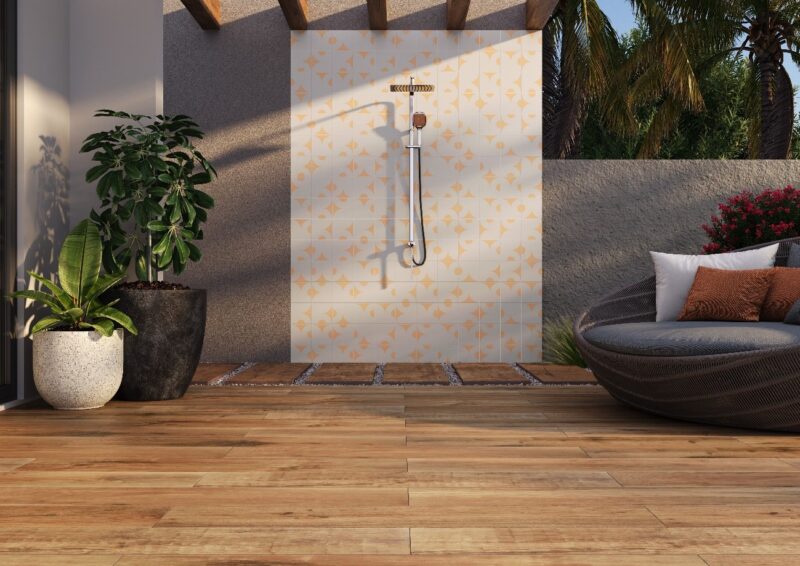 Panel made with tile Coliseum inspired by the past, but it wastes contemporaneity
Creatively paging tiles is also inspired by musical art, that has been present in architecture for millennia. mosaics are timeless. They unite tradition and uniqueness, since the personal touch required by this art ensures artisan exclusivity.
House, Coliseum and Uranus, Athena collection tiles, from Eliane, are pieces that reflect on the past with geometries inspired by Greco-Roman architecture. The trio allows intriguing paginations combining white and amphora – color of the brand's year, an orange that conveys optimism and energy.
The tiles also feature the graphics of the arches and columns, creating the feeling of movement and inspiring inventiveness. For single purposes, just try the pieces in different ways and the magic happens.
With its rounded shapes, Dome brings comfort and warmth. as the name implies, the tile makes reference to the classic architectural domes. The Domo kit consists of two different pieces, with one and two lines that break into an elegant curve. Coliseum already honors the most famous symbol of the Roman Empire. The two pieces that make up the set also bring the comfort of rounded shapes.
Uranus, in a more expressive format – 29x29cm – optimizes pagination and leaves the impression that more pieces were combined. The tile has straight and rounded lines, reliefs and textures, a mix of sensations that brings a touch of ancient art to the contemporary look.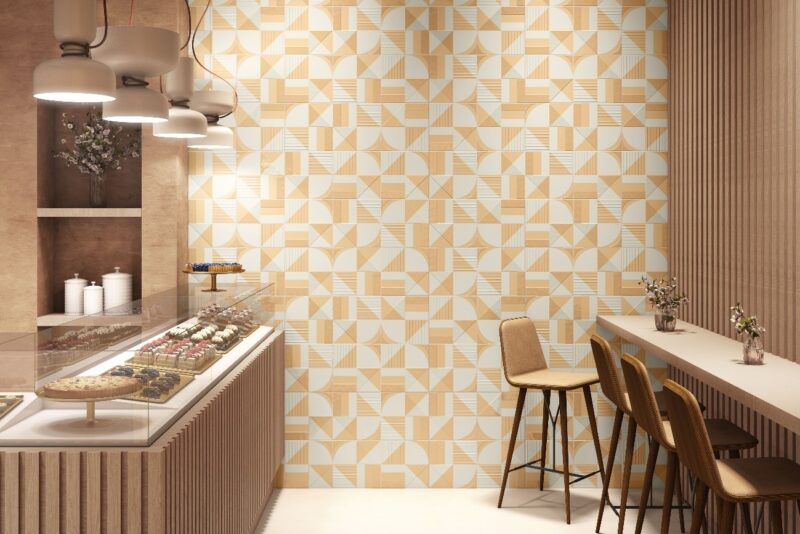 Uranus brings the idea of ​​volume with shine that refers to glass and resin
Back