releases
Onyx: guarantee of luxury and sophistication in shades of rare beauty
1 min reading
|
admineliane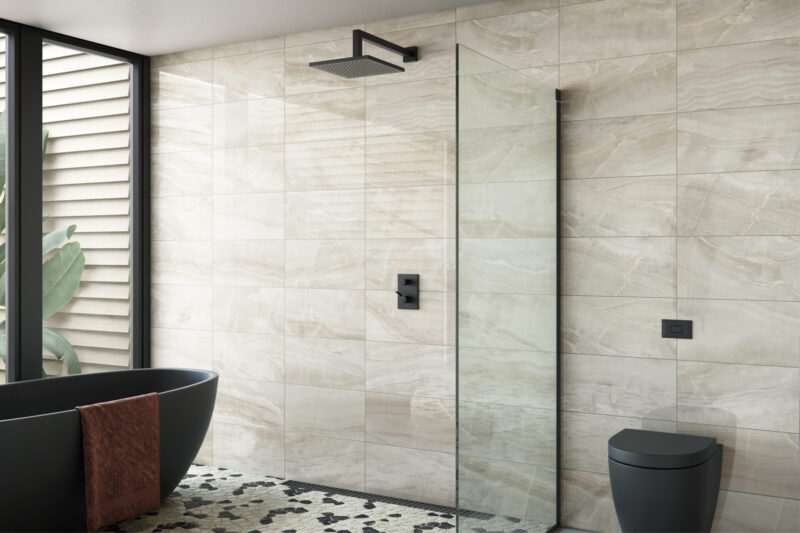 Noble, refined and luxurious, natural stones are an inexhaustible source of inspiration for the décor. Besides enchanting, are responsible for the touch of glamor in any environment. Alternatives to original material extracted from nature, the coatings perfectly reproduce both the surface characteristics and the beauty present in the raw state.
Onyx Cristallo combines these qualities and still presents a novelty in 2020, the new 120x120cm format. Wider and in a perfect square, the piece provides continuity to the look, added by the clear and translucent tone, rarely alternated by slightly brown veins.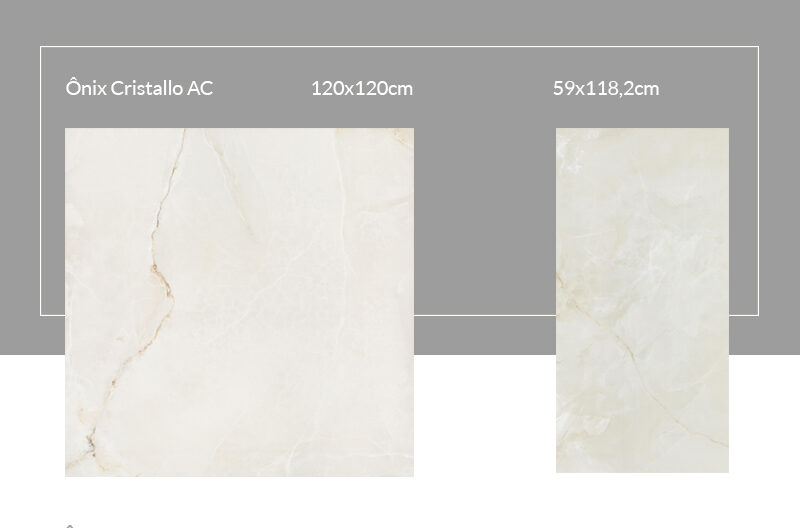 Also in option 59×118,2cm, Onyx Cristallo covers walls and floors with classicism and timelessness, and extends the possibilities of coating by the range of surfaces ranging from smooth satin to the shine of polished. Versatile collection, adds faces of varied colors maintaining the high standard for those who do not give up exclusivity and sophistication.
Onyx Quartz and Pearl Onyx, the soft beige color predominates, ranging from the most open to the strongest, with smooth veins that make up the decor without stealing attention. In Onyx Crystal and Dark Onyx, the gray tone prevails in nuances that vary throughout the piece, prevailing the most striking aspect of the collection: grandeur and rare beauty.
Back