Architecture
What is Porcelain Processing??
1 min reading
|
admineliane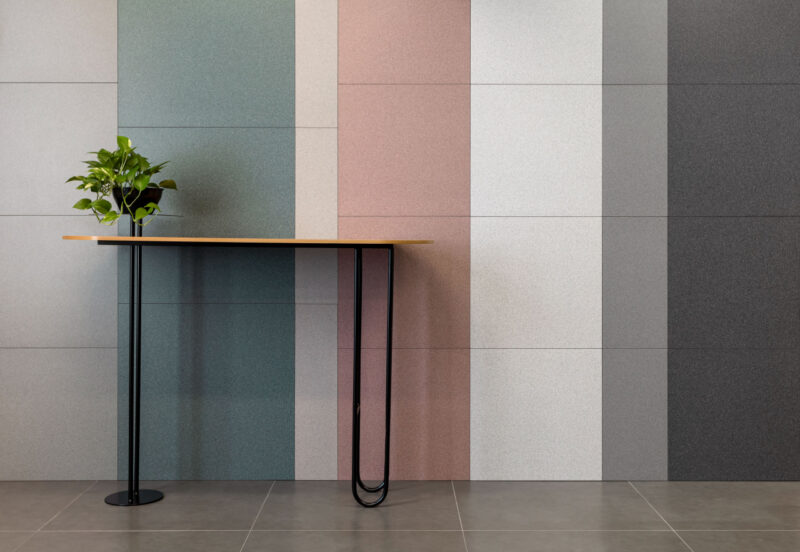 Result of architectural evolution and, consequently, the redefinition of the relationships established between people and environments, the processing of porcelain tiles, better known as porcelain, emerged with the intention of adapting the coating to the needs of the consumer. Kitchens, livings, gourmet areas, balconies, bathrooms and service areas can receive unconventional furniture.
"In practice, porcelain is the art of cutting, glue and shape the porcelain tile according to your needs, for making furniture, countertops, or, even, just to style the cut of a piece", explains Anderson Patricio, Eliane's Quality Assurance coordinator.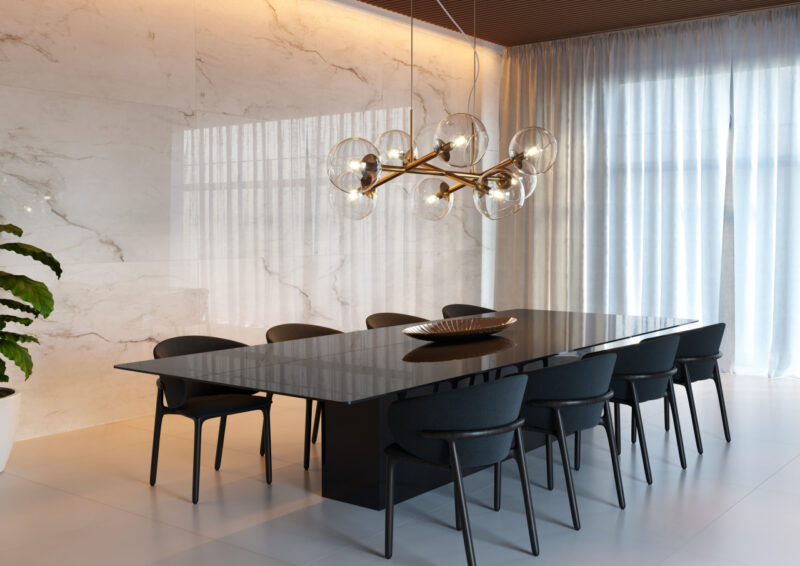 Stelar Black PO 80x160cm, White Gold PO 120x240cm, Munari Branco, AC 59x118cm
However, so that the piece remains beautiful and safe, it is necessary to observe the specifications of the chosen porcelain tile, since there is a possibility that the product does not meet the expected characteristics, as is the case of a workbench that does not present sufficient mechanical and collision resistance for that purpose.
"It is also important to install an overlapping vat, that protects the most critical points, in addition to avoiding very strong blows and carrying out proper maintenance and cleaning", scores Anderson.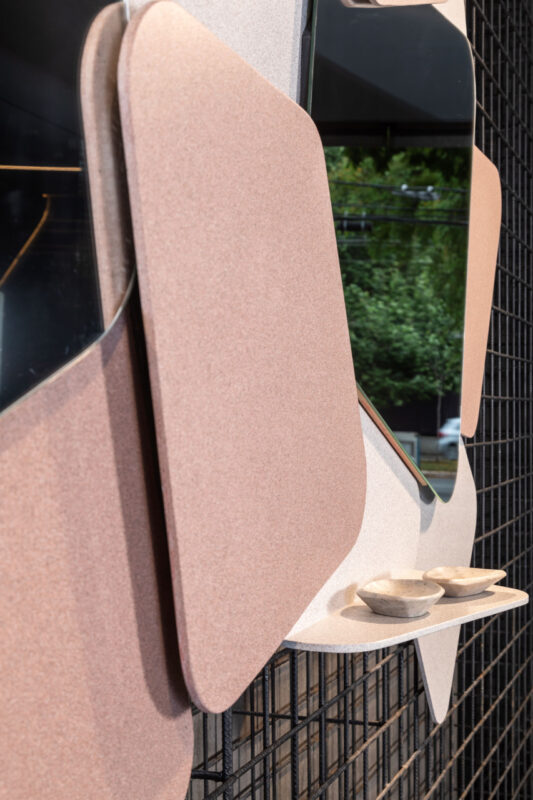 Micron White NA 80x80cm, Micron Coral NA 80x80cm | Project: Platform4 | Photography: Evelyn Muller | Production: Deborah Apsan
In the case of Eliane's porcelain tiles, the main differential is the technical performance. The Tecxtone category, for example, it is resistant and easy to clean, characteristics guaranteed by the absorption of liquid less than 0,1% and the waterproofing layers. Beyond, as they have the same color on the base and on the body (technology called colorbody), the products maintain the aesthetics throughout the piece, being ideal for settlements with cuts and details.
It is also necessary to pay attention to the professional chosen to carry out the work., since the greater the experience, more capacity it will have and, consequently, better tends to be the result of this differentiated finish. Another point is that, "when you want to work with pieces in large formats, the use of suitable tools for this type of product is mandatory", anderson alert.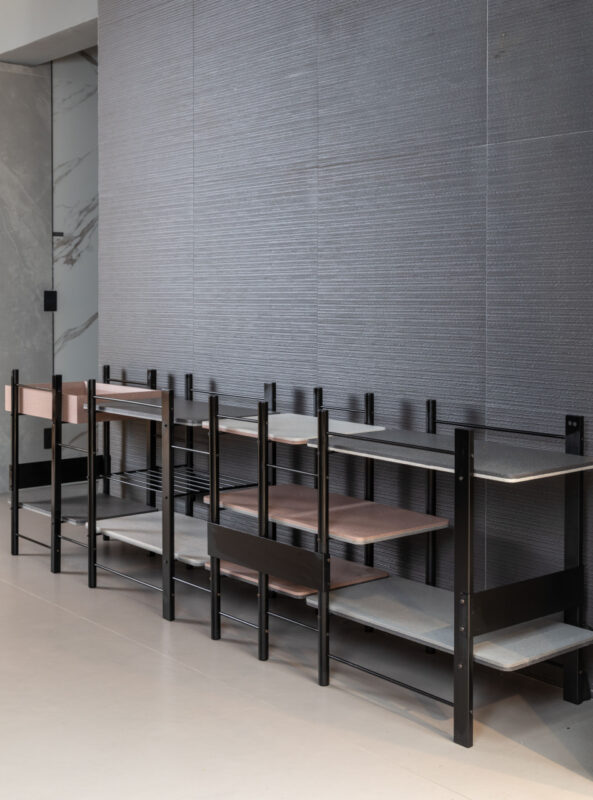 Micron White NA 80x80cm, Micron Coral NA 80x80cm | Project: Platform4 | Photography: Evelyn Muller | Production: Deborah Apsan
Back