Architecture
10 of August of 2023
The most famous place in the house: the kitchen
2 min reading
|
admineliane
Have you noticed how we spend most of our time in the kitchen?? Whether making meals, or chatting with family while coffee is brewed, she is the main scene of the biggest domestic happenings. The kitchen is an eyewitness to great stories and is where you go when looking for some comfort – food to comfort, the furniture that hugs, the coatings that print beauty and peace…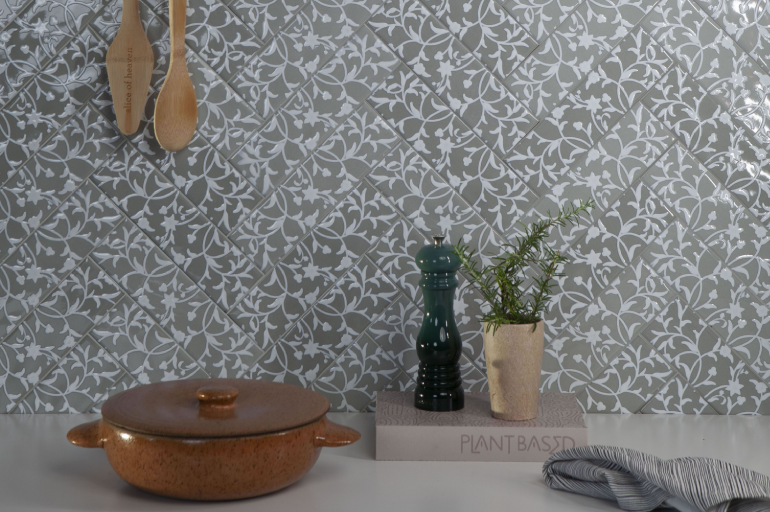 Green Flora Prism BR 7x25cm | Photo: Taito Studio | Production: Debbie Apsan
The kitchen is the part of the house that seems to have poetic license to charge more astrally., a touch of humor and a touch of lightness… Artistic tiles come into play to remember: calm your heart and drink a coffee (or a tea) to relax is essential in the daily rush! A more organic and colorful world, that provokes the senses and awakens creativity, as in this environment created with Prisma Flora Verde, It is contagious!
Precisely because it is a very accessible area, the kitchen is an environment that requires coatings that withstand traffic and offer protection from various types of dirt. The coffee that falls, the pet that goes in and out, hot dishes on the counter and the sweat that drips from the pitcher… All this is part of this synesthetic scenario of emotions and flavors.
To the knife that saws through the lemon, Flint Veggie is a good choice: the product is part of the Tecxtone category – high performance and durable coatings, without losing in beauty for great scenarios. for being formed 100% of the same mass (on Colorbody technology), Tecxtone pieces keep the same appearance for much longer.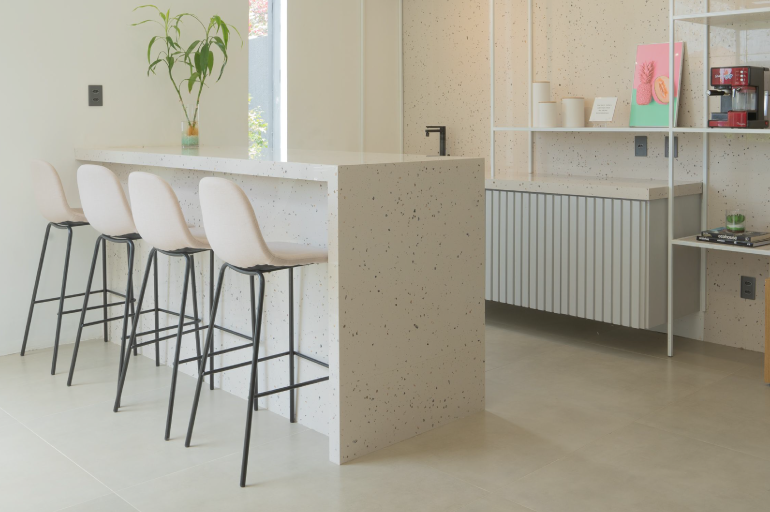 Silex Branco PO 90x90cm | Project: Larissa Catossi Andrade Oliver Arda Arq | Photo: Arch Studio
The colors of the collection are an attraction in their own right.: Black Flint, Flint White, Gray Flint, Micron Branco, Micron Preto, Micron Gray, Micron Coral, Micron Beige, Micron Zinco, Micro Green.
artistic, tiles inspire creativity in the art of cooking. squares, they brighten the eating environment with color and grace, receive and celebrate.
Wall coverings in 30x90cm formats are an interesting alternative for renovating the home's dining area.: its horizontal structure allows composition with other coatings, enriching the room and taking it to even more creative heights. Khali Garden Ivory is a clear example: matches perfectly with the kitchen where the best feelings come from.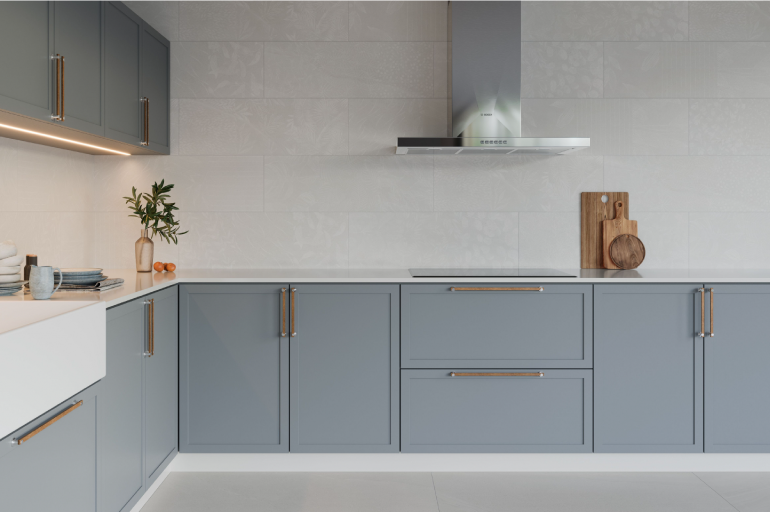 Khali Garden Off White MA 30x90cm, Khali Gris AC 60x120cm
It's time to clean up the house and set the table. It's time to help yourself with the most inspiring things to decorate your kitchen at home.
Back