Trend
New behavior drives changes in living
4 min reading
|
admineliane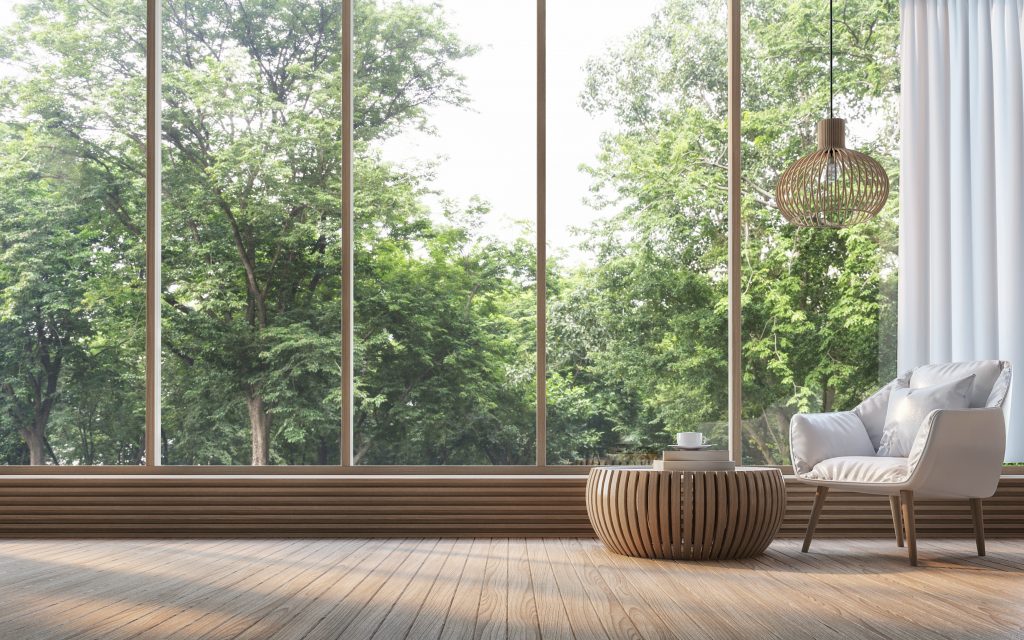 A pandemic, made a lot of people change their thinking about their home. The contact with nature grew along with the search for real estate in the interior. Resident of the Pinheiros neighborhood, in Sao Paulo (SP - Brazil), five years ago, yoga teacher Priscilla Vicenzo thought of moving to another city. The sale of the building in which she lived and the arrival of the pandemic boosted the exchange of the São Paulo capital for the small Gonçalves, in the interior of Minas Gerais, in september 2020. "The dynamics of the city and the lack of accessible nature were my biggest motivations for change. when the quarantine started, the idea of ​​being inside an apartment seemed very overwhelming.. I wanted more space, land, a space to sunbathe and see the sky. So I feel less trapped", account.
Priscilla is part of a portion of the population that has exchanged life in the big cities for a simpler day-to-day life with greater contact with the green. According to Luiza Loyola, future expert of WGSN, agency specializing in trends, this movement, that had already been detected a few years ago, is known as rural escapism and was driven by the Covid-19 pandemic. She clarifies that this behavior has been an escape valve during the period of social distancing and is linked to the trends of Hygge and Casa Santuário, focused on mindfulness concepts, simple pleasures of everyday tasks and comfortable, tactile design.
this one to live again
Homes that connect to outdoor life in a sustainable way and with a more minimalist décor are highlighted, as well as the performance of spaces, what they allow you to do and what do they mean. "This new way of living is more open, multiple, cares less about the labels of tradition and more about creating experiences and day-to-day variations. The idea of ​​what form follows function doesn't make much sense anymore., since our house now has a thousand functions, uses that no one could have imagined a year ago", says Thiago Maso, Master in Advanced Architectural Design from Columbia University New York, partner at N8Studio and professor of theory and architectural design at Catholic University Center of Santa Catarina.
For him, the most interesting path to be followed in architecture in this scenario is to undo boundaries. "Where the interior ends and the exterior begins? The balcony is a good example: it belongs only to you or is it also part of the city, where you can talk to neighbors, breathe new air, plant a garden?", provoke the teacher.
well thought out integration
The search for integration starts in the project. The concern with sustainable construction that is less aggressive to the environment goes hand in hand with concepts such as bioarchitecture, biomimética, neuroarchitecture and affective design. Para Ana Maria Fasanella, Master Professor at the Faculty of Architecture, Urbanism and Design, Universidade Presbiteriana Mackenzie, the home of those looking for a better quality of life is concerned with efficiency and sustainability, use of construction and finishing materials with
great embedded technology, enabling facilities, collaborating with the building lifecycle and environmental comfort. "Coherence between spaces in the dimensioning of environments, openings to the outside, furniture and equipment that favor ergonomic balance, proxemic, psychological and emotional aspects of its inhabitants stand out inside these buildings", says the teacher.
Between the capital and the countryside
The pandemic-driven demand for homes outside major cities was felt by the housing market and helped to stimulate the sector. "Between May and June 2020, we have already started to feel a greater demand for real estate", says Marcello Romero, CEO yes Bossa Nova Sotheby's, specialized in the high-end market.
The executive says that the quarantine led people to rethink their spaces in cities like São Paulo, increasing the demand for second homes with larger spaces, with more access to the outdoors and close to the city. Penthouses and houses in gated communities are being highly sought after to act as a second home. "The heated scenario also increased the demand for lots in luxury condominiums, with owners who are in a hurry to build", Marcello counts.
For Professor Thiago Maso, this transit between cities can encourage each municipality to invest in what makes it unique. "The ties with big cities are never lost – there is a network of needs that still need to be physical – for example, we see the reference hospitals that serve patients without considering municipal boundaries. Yet, being in one place doesn't mean the same as it did for our parents' or grandparents' generation.. Today you can access any information or product on your doorstep in a matter of hours, using internet, and this connection makes people free to stay wherever they want", says Maso.
Check out these and other stories on our Connectarch content platform. visit: www.connectarch.com.br
Back