Eliane
Timeline Eliane - 55 years of a lot of history to tell
1 min reading
|
admindrift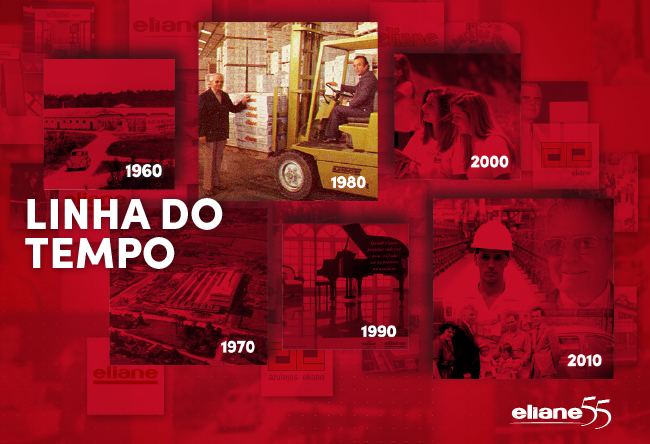 The beginning of everything, the barriers, achievements and great moments. Everything recorded on a special page that we just launched here on site to celebrate the 55 years of Eliane Revestimentos. The Timeline navigates between the decades that built the successful trajectory, fruit of a family dream. For the first time Eliane's story is told through images and emotional records in an area made with great care as a way to thank everyone who is part of this achievement.
Between five decades of records it was not easy to select the moments in the Timeline, it's a lot of story to tell! And the pride is such that it makes you want to take the Eliane Memorial – a space open to the public that you can get to know when visiting our headquarters – into the site. The selected content has become an interactive page where you will find animations and a beautiful layout. Just roll your mouse to enjoy the moments that marked our path here. Now enough talking, we don't want to spoil the surprise! 🙂
Access and get emotional with our Timeline by clicking on here.
Back