FAQ
Quick guide to seat and tile floors
1 min reading
|
admindrift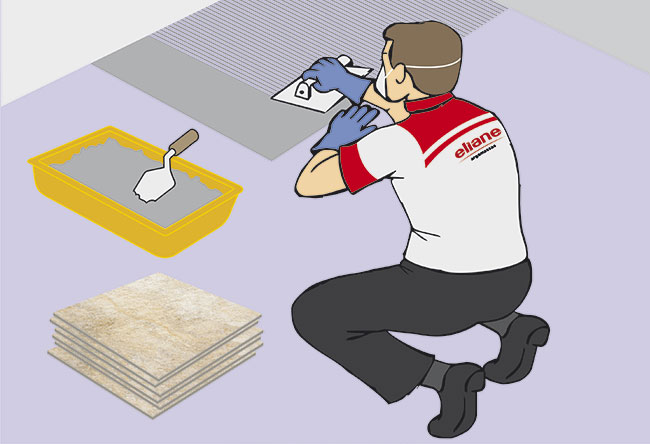 Lay tile floors and requires some care and nothing better than to rely on skilled labor to leave your way of project you always dreamed. But if money is short or you know someone with a little more knowledge on the subject, You can check out our quick guide to lay floors and tiles and put your hands dirty!
Before you start
The first step is to read the packaging of your coat. It has very important guidelines as indicated use of local. The next step is to check whether the installation area is flush, level and free of cracks or breakage points. This is necessary to prevent loosening or breaking parts.
After checking the site, Eliane buy the adhesive mortar suitable for the type of product chosen and is used where space. Attention: as well as coatings, there are different mortars for every situation. Ex.: the product used in the kitchen wall is different from that used on the bathroom floor.
Putting your hands dirty
Start the laying mortar on the floor or wall with 8mm notched trowel. If the parts are large, greater than 30×30 cm, it is also necessary to pass the back of the mortar coating to ensure bonding.
Use plastic spacers "easy assembling" for the separation between the parts always following the settlement joint recommended by Eliane. With a rubber mallet press parts from mortar ensure coating adherence.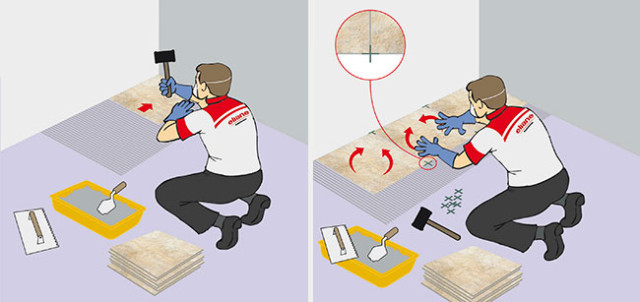 After a period of at least 1 day it is possible to start the grouting, what should be done with a rubber spatula. In all cases be aware of the guidelines described in the package. To carry out heavy cleaning work there Eliane specific products found in building material stores throughout Brazil.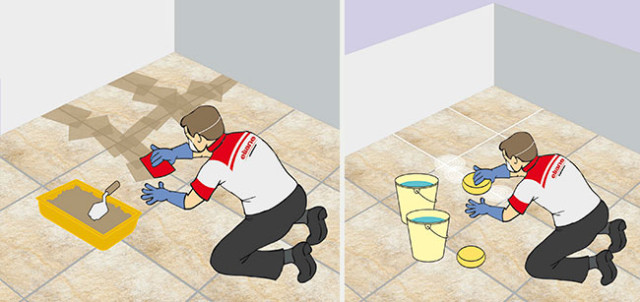 Meet mortar, grouts and add-ons by clicking Eliane on here.
If you get a question, deixe um comentário pra gente aqui embaixo 😉
Back