Architecture
Expo Revestir 2023: new business and experiences
1 min reading
|
admineliane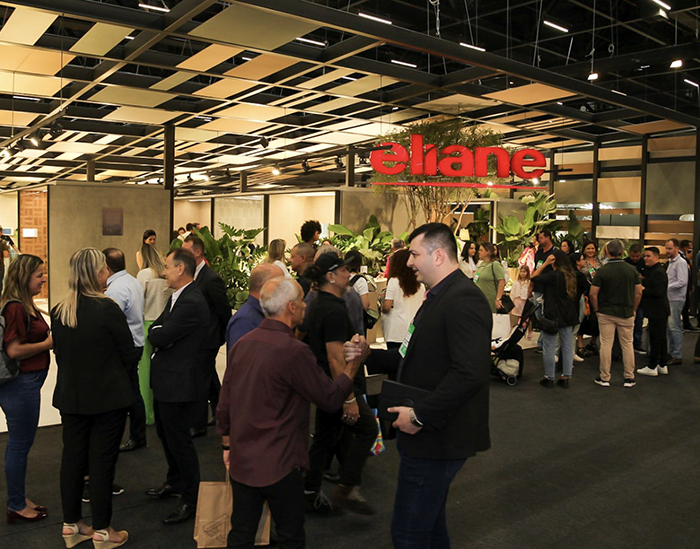 is open to 21 edition of Expo Revestir, a largest coatings and finishing fair in Latin America. Until the day 17 March, O Sao Paulo Expo is the main destination for professionals in the segment, brand visitors and customers Eliane, Eliane Floor e Eliane Tec. No total, the brands present almost 2 thousand square meters of new releases exhibition. more than products, those who visit have the opportunity to discover creative direction, inspiration, concept and a lot of experience. Revestir is also the highlight of the year, when the main novelties of the brands are presented, how Eliane Floor, Eliane's new vinyl flooring category.Synthesis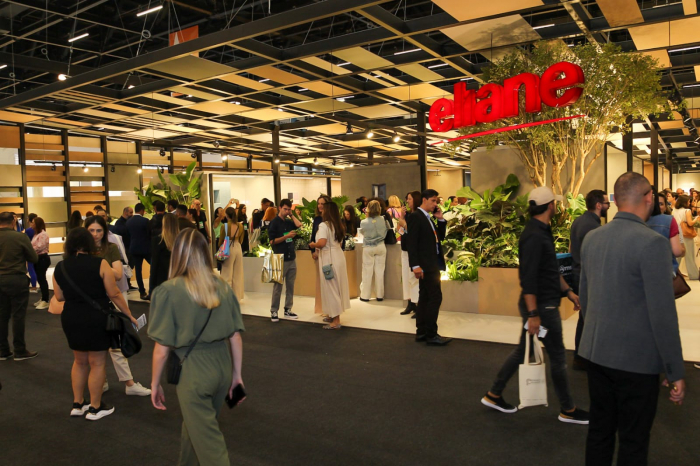 Eliane brought a tease: why not live with less? Less excesses, less hurry, less accumulations. Synthesis is the creative concept that guided a collection full of warmth, calm and relaxing tones, like the Galapagos green. The reflection of this was a space that squandered in brises and pergolas, and presented the launches in 32 mini environments – real showcases with applied products, furniture and decorative items, as rooms, offices, bedrooms and bathrooms.
For 2023, a
The project is signed by Estúdio Brunato. The Eliane stand is signed by the architecture office FGMF.
"It was a pleasure for us to design Eliane's stand at Revestir this year. They are spaces that bring brand launches, creating different contexts of everyday life, making product possibilities clearer than on ordinary walls. It was a challenge for us to make these projects, but also very pleasant, we learned a lot. I am very happy to be here on the first day of Revestir seeing everything working", Fernando Forte, architect and partner of FGMF.
Back