Architecture
24 of August of 2023
Stone aesthetics and subtle veins: get to know Eliane's Gobi series
1 min reading
|
admineliane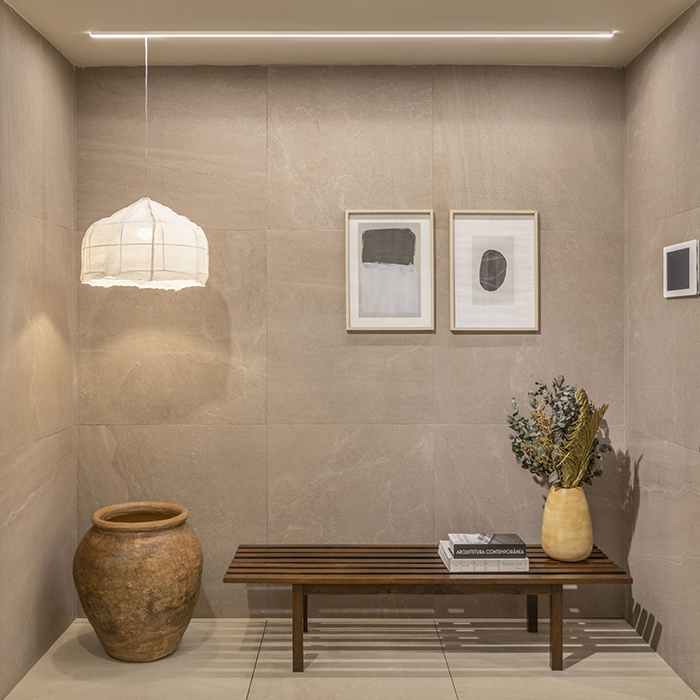 One of the largest deserts in the world borrows the aesthetic, the movement and texture of sand with subtle and serene colors to bring lightness and purity to spaces in this launch by Eliane: the new Gobi series, from the Synthesis collection.
The heat and sandy aspect of exotic desert landscapes inspire the coverings in the series.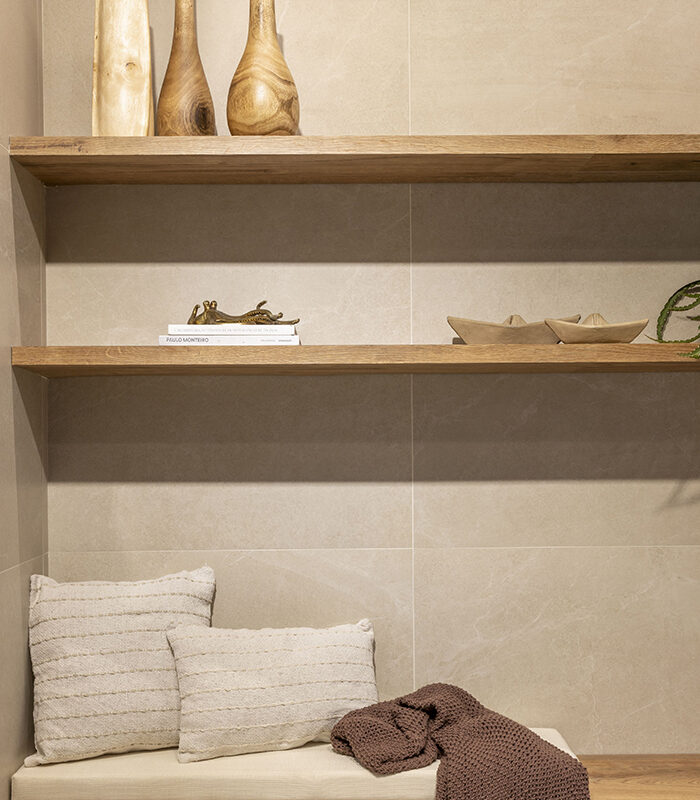 Gobi Marfim AC 84x84cm; Fresh Pine 18,7×122,7cm | Photo: Evelyn Muller | Project: FGMF Architects.
Located between China and Mongolia, the Gobi desert is widely known for its fossil deposits and the presence of rare animals. The exotic and sandy landscapes of this desert setting were the source of inspiration for this novelty by Eliane.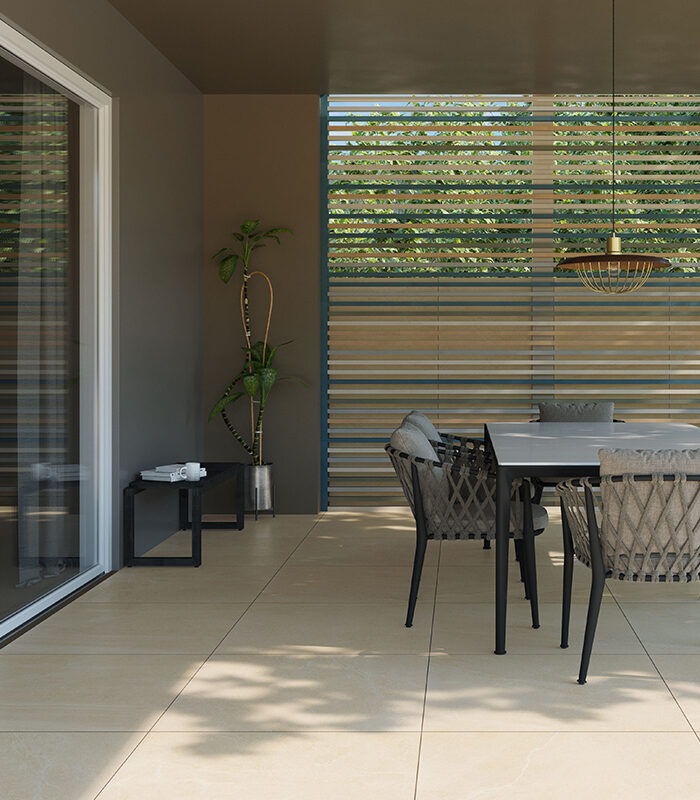 Gobi Marfim EXT 84x84cm; Guache Gris MA 120x120cm; Terracotta Gouache MA 120x120cm; Guache Cosmic MA 120x120cm.
Gobi brings an elegant stone aesthetic with subtle veins, that provides versatility for residential or corporate projects, adapting easily to indoor environments, como livings, bedrooms and dining rooms, or external environments, such as balconies and leisure areas, in different styles and sizes.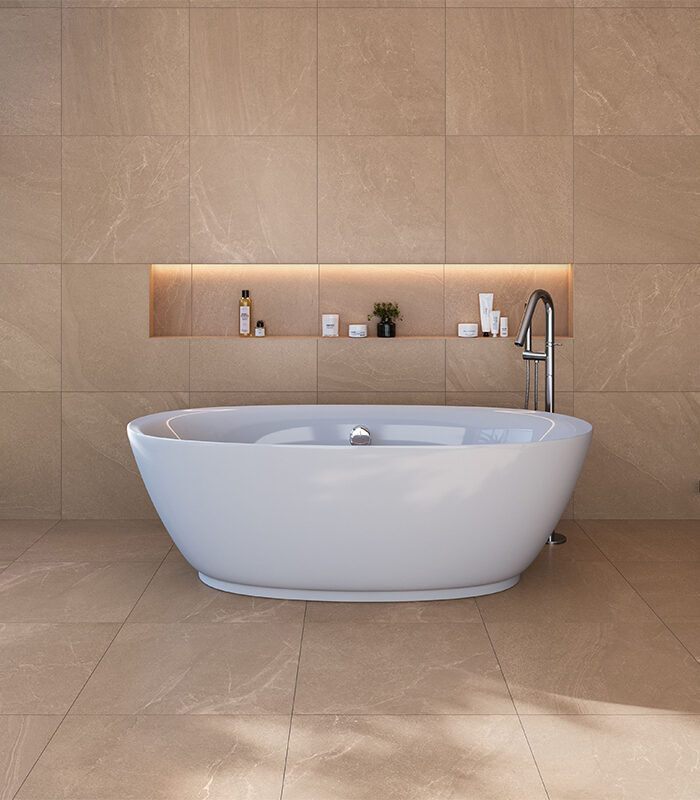 Its color chart is versatile and timeless., with joker tones like Greige, the ivory and the shell, series highlight color, that resembles the whiteness of sea shells, with touches of beige that add sophistication and warmth.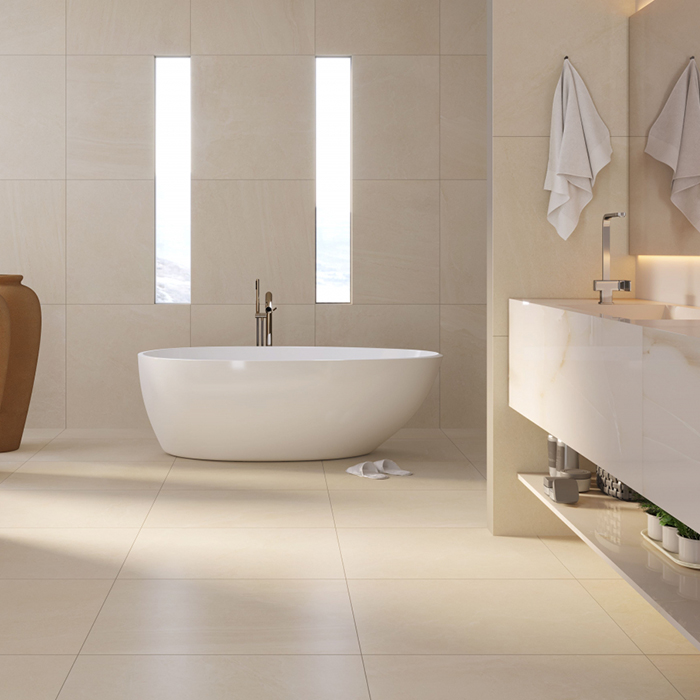 To complete, the series also offers a line of accessories with plinths, in the same color chart, in six different formats: 14,5x84cm, 14,5x60cm, 14,5x59cm, 9,5x84cm, 9,5x60cm e 9,5x59cm.
Learn a little more about the series in this video on Eliane's YouTube channel:
Back