Decoration
Being relax brings trends and beauty to the hectic routine
1 min reading
|
admindrift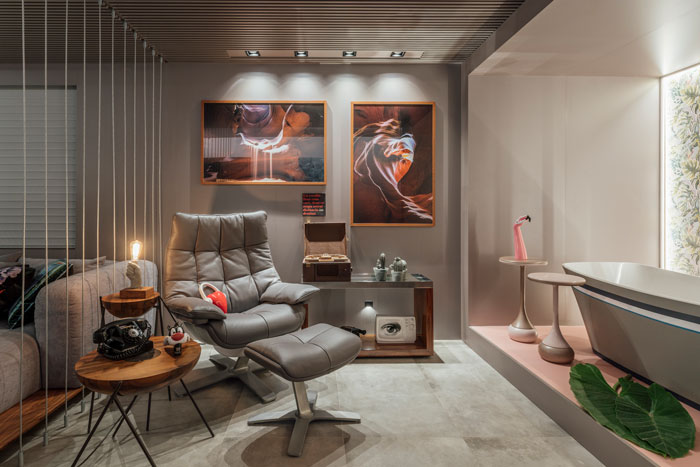 Arriving tired at the end of the day and being able to count on a relaxing being designed especially for you is the dream of many in the midst of busy life. It was inspired by the lifestyle of the irreverent couple of communicators Fetter e Rodaika, what Rogério Pandolfo created in partnership with the store Ladrilhart an environment exactly like that for the CasaCor Rio Grande do Sul.
The incredible visual space values ​​tranquility and relaxation, bringing yet the contemporary style that appears in the monochromatic aesthetic, in straight lines, objects and finishes chosen for the project.
The relax lounge floor receives our porcelain tile Flat, that with its large format and its modern aesthetic of raw concrete accompanies the pulsating vein of the city balancing urban noises and transiting between everything that is most current in decoration.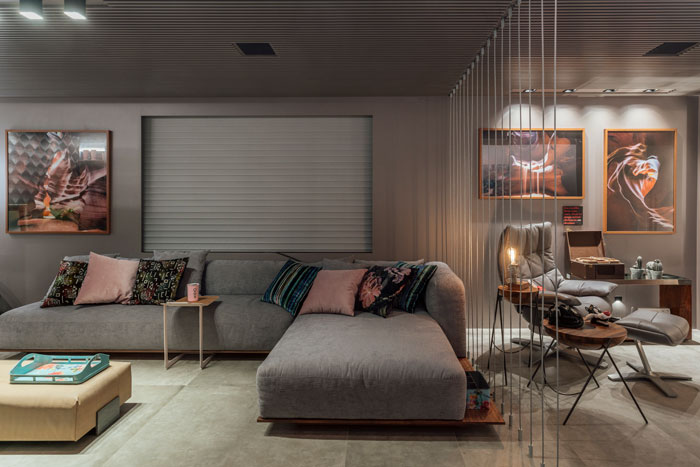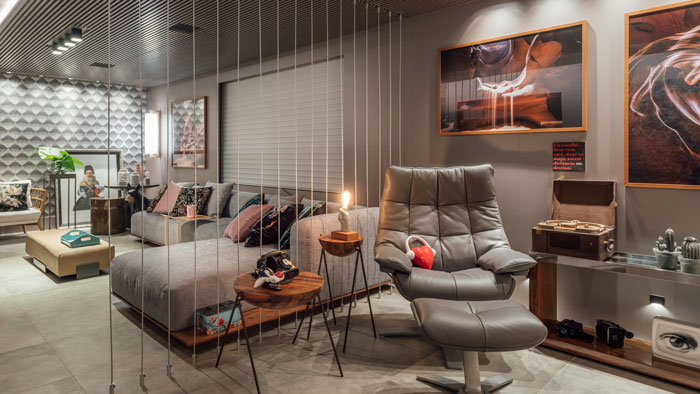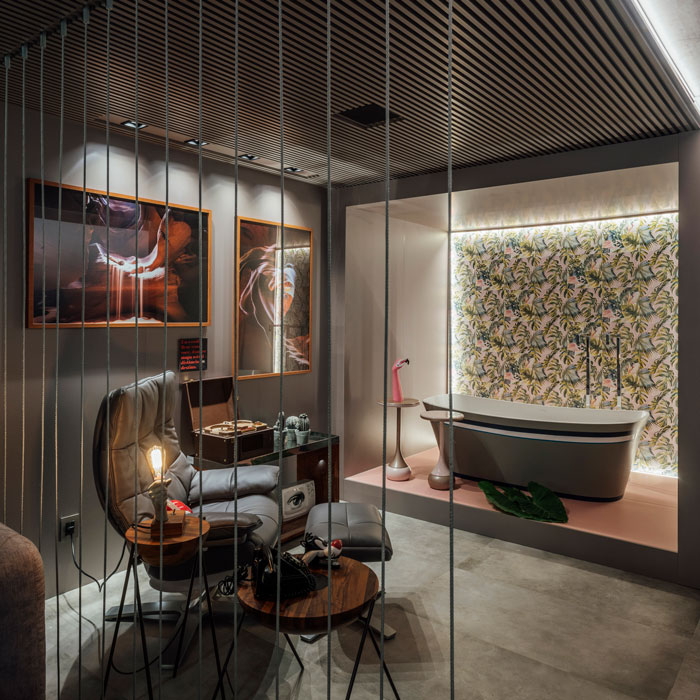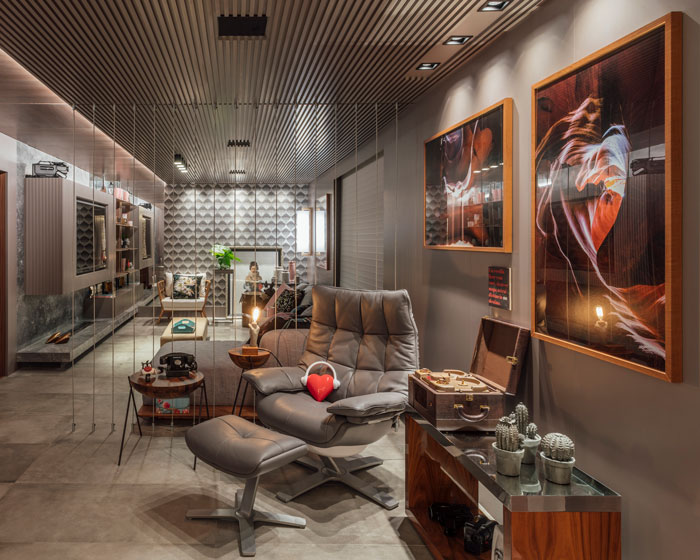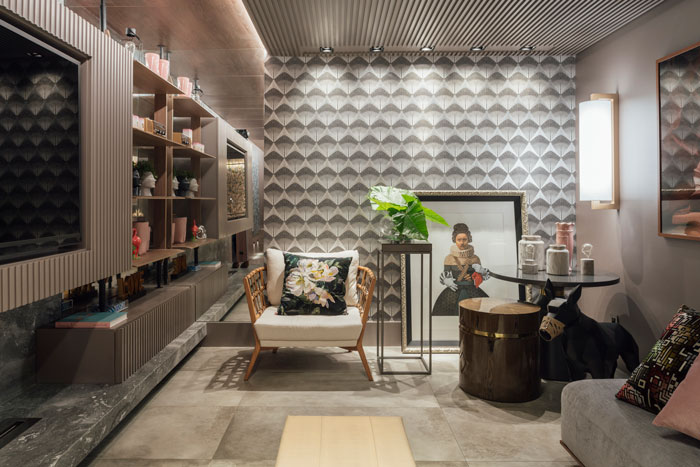 In a restful environment it is clear that a beautiful bathing area could not be missing. In the conceptual space who draws attention is the panel of artistic tiles Patch Tropical, that brings the trend Urban Jungle exploring colors and shapes of flora and fauna.
The application of the cladding was personalized to relax the show, with only two of the nine designs that make up the set of tiles available in the outlets Eliane.⠀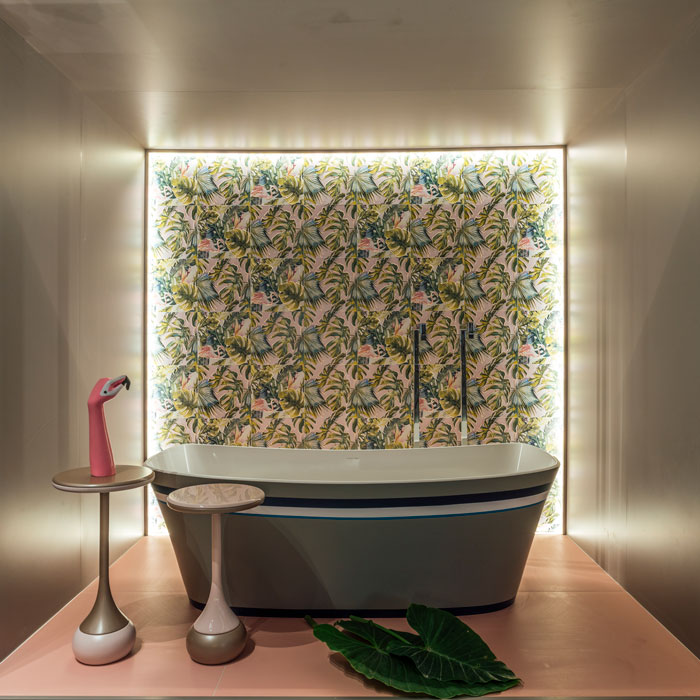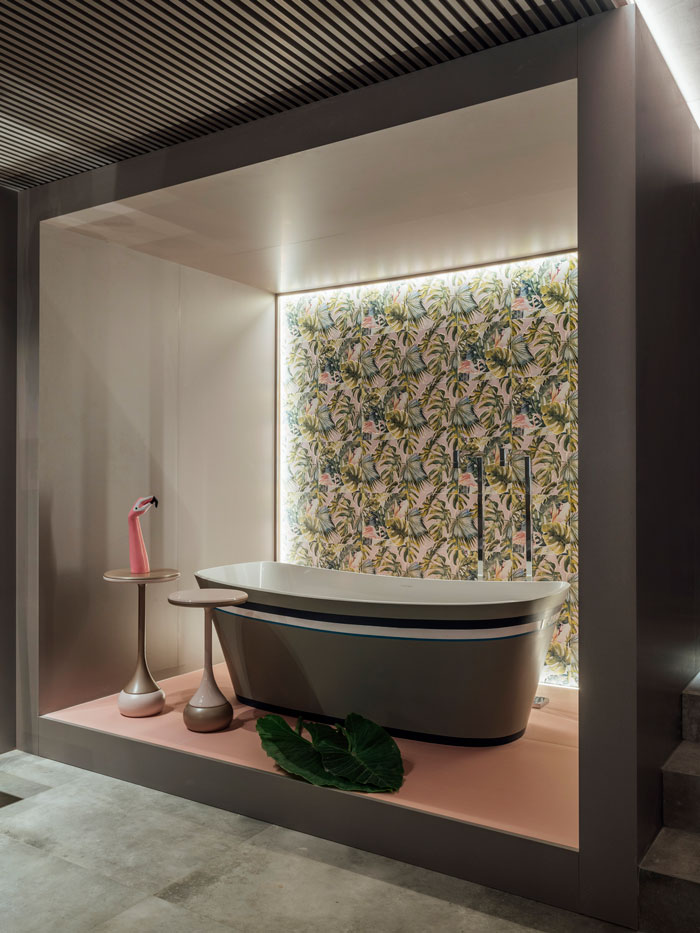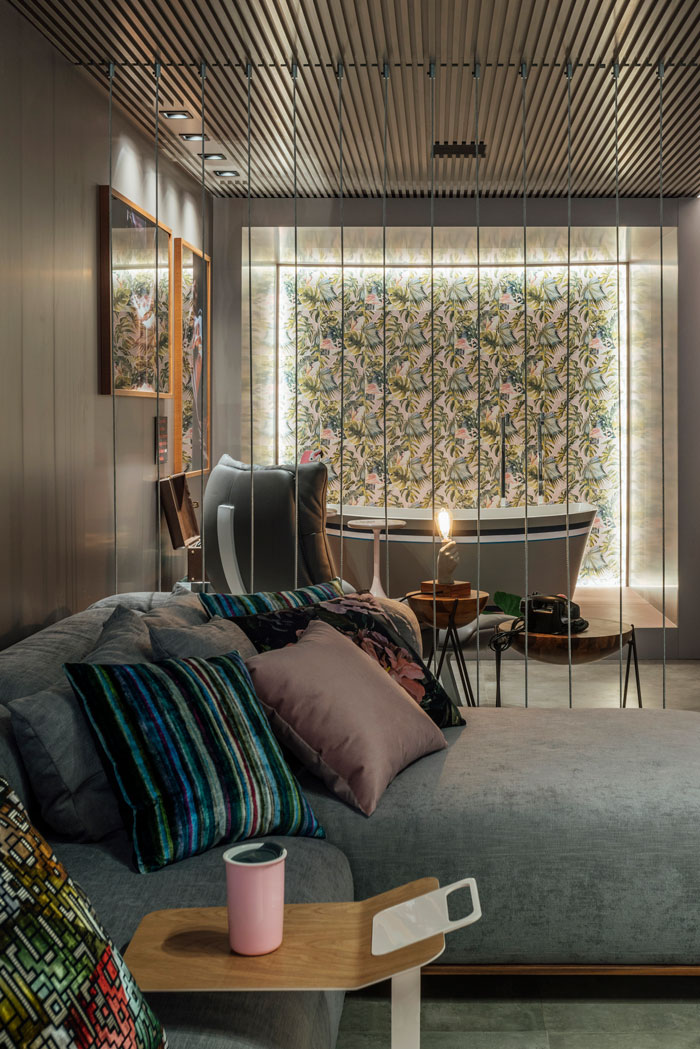 Photos Cristiano Bauce
"The coatings are pieces that bring a very intense touch of Brazilianness, originality and sophistication to the project, so they were selected to compose the mood of the space", comments architect Rogério Pandolfo.
Back