Architecture
3 of May of 2023
Between colors and brushstrokes: discover Eliane's Gouache series
2 min reading
|
admineliane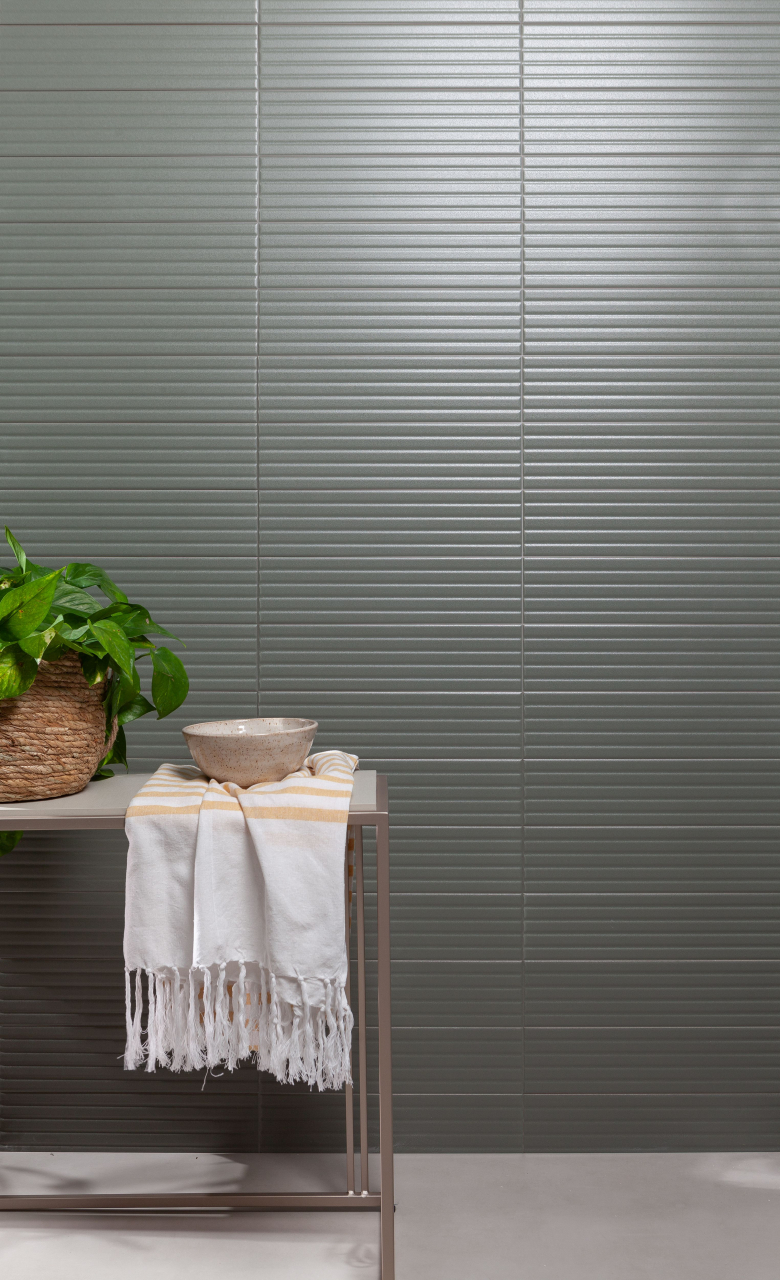 Through the use of techniques of craftsmen and plastic artists, the new series, of the collection 2023, proposes different contrasts for architectural environments.
In a mix of colors, traits and expressions, art is present and, just like in a gouache painting, this combination is capable of provoking new sensory perceptions and transforming the entire surrounding environment. It is following this premise that Eliane presents Gouache, new collection series 2023, Synthesis.
With a modern and minimalist proposal of pigmented materials, the series is inspired by the work and manual techniques of artisans and visual artists. Transporting the naturalness and comfort of striking and classic tones to architectural environments, Gouache makes concrete and the usual gain pigments and substance..
Guache Cosmic
Guache Cosmic EXT 120x120cm, Khali Off White MA 20x20cm
Among the highlights of Gouache is the tonality Cosmic, that encourages reflection on the continuing importance of refined midtones, able to reframe lifestyles with greater sensory awareness. This practical and versatile color explores the search for enough and, no matter how discreet, it can also feel surreal and experimental, in the face of new metaverse and digital environments.
Gouache also brings variation of formats and models, as court, contemporary and industrial reinterpretation of clay blocks; plans, the interpretation of traditional hydraulic tiles; and peak, that explores geometric structures to create dynamism and movement on the walls.
There's still Pencil, tile with brise effect and metallic applications, beyond the Blocks mosaic, modern and versatile proposal to decorate floors and walls, and the artistic porcelain tile Box, which brings the color chart of large porcelain tiles to small format coverings, that can be used individually or in combination.
Guache Pencil Cosmic MT 10x40cm | Photo: Taito Studio | Production: Deborah Apsan |
Gouache Clay
The series also proposes a versatile color chart, without giving up the protagonism of shades such as Clay and Terracotta, provoking the natural and the sensorial in monochrome projects or with color contrast. Due to its neutrality and naturalness, earthy tones allow compositions with almost any other color and a wide range of materials and finishes.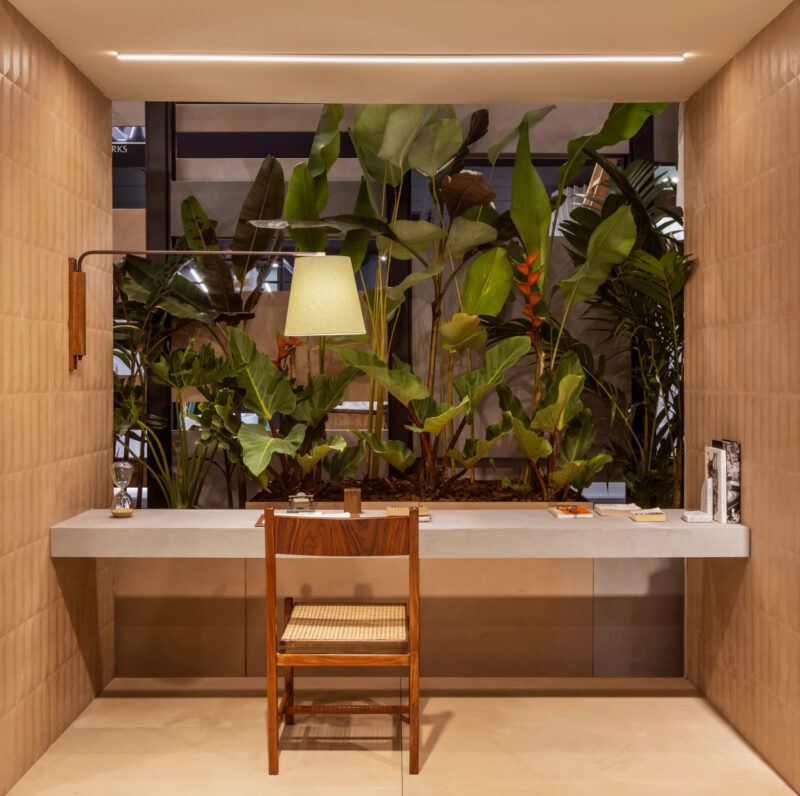 Guache Argila EXT 120x120cm, Gouache Pico Clay MT 45x120cm, Guache Gris MA 120x120cm | Photo: Evelyn Muller | Project: FGMF Architects
The finishing differentials of the Gouache series are the matte porcelain tiles, inspired by the dusty and dry aspects of natural pigments, and metallic tiles, bringing more naturalness and visual comfort to spaces in reference to mineral metallic shine.
Get to know a little more about the Gouache series on Eliane's YouTube channel:
Back