Architecture|from soil |Design|Events
Eliane joins Aflalo/Gasperini in commemorating the 60 years
1 min reading
|
admineliane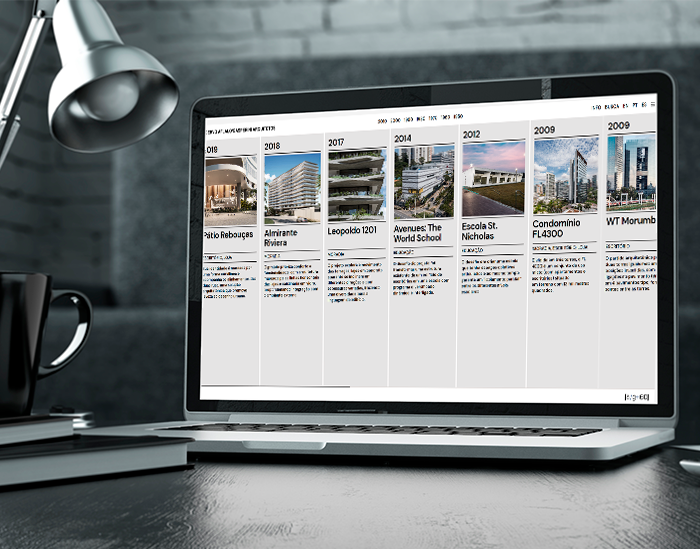 Aflalo/Gasperini Architects is one of the most renowned architectural firms, consolidated and awarded in Brazil. In 2022, full 60 years of a history that mixes tradition and innovation, is for celebrate the six decades in very high style, prepared a series of actions that are already impacting professionals and all the public that lives the design and architecture in its essence. It's at Eliane is one of the main supporters of this project.
One of the ways chosen to commemorate the emblematic anniversary was by opening the memories file to put one of the group's maxims into practice once again: O share. It's already on the air free digital collection that gathers and makes available images, projects, sketches and plans of works most expressive of the office through the decades of 50, 60, 70, 80, 90, years 2000 and the current phase.
Visit the digital collection: https://acquisaflalogaspe rini.arq.br/
Connectarch Cast recebe Aflalo/Gasperini
Some of this story was told in a special episode of Connectarch Cast, transmitted directly from Casa Brazil Eliane, in Sao Paulo, by two of the firm's four managing partners, the guests Grazzieli Gomes Rocha e José Luiz Lemos.
Already in the fourth generation at the head of the group, Grazzieli and Zé Luiz talked about the transformations over the six decades, evolution in the ways of designing, the creative process, inspiration and building a legacy. The episode airs on the day 4 of October no channel Eliane no YouTube, Spotify e Deezer. Or access https://linktr.ee/elianerevestimentos and find all available links.
Back