Awards
Eliane conquista prêmios de melhores produtos na Revestir

2016

1 min reading

|

admindrift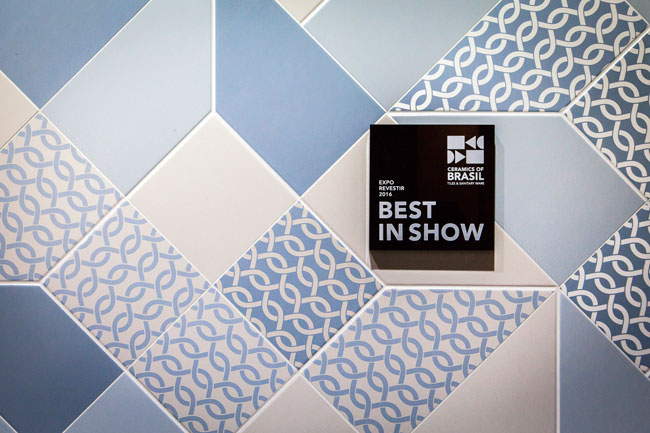 Dois lançamentos apresentados durante a Expo Revestir 2016 pelo Grupo Eliane – composto pelas marcas Eliane Revestimentos, Decortiles e Eliane Technique – receberam o Prêmio "Best in Show – Ceramics of Brasil", which selects the best products presented at the fair. Das dez categorias distintas, fomos vencedores em duas delas!
O primeiro prêmio ficou com a geometria sofisticada e jovial do lançamento Look Blue, Eliane Coatings, que conquistou a categoria de melhor mosaico, for proposing a fun way to decorate, enabling unique compositions with different shapes and light textures. Os tons explorados por Look Blue foram inspirados nas cores Pantone 2016, Rose Quartz e Serenity.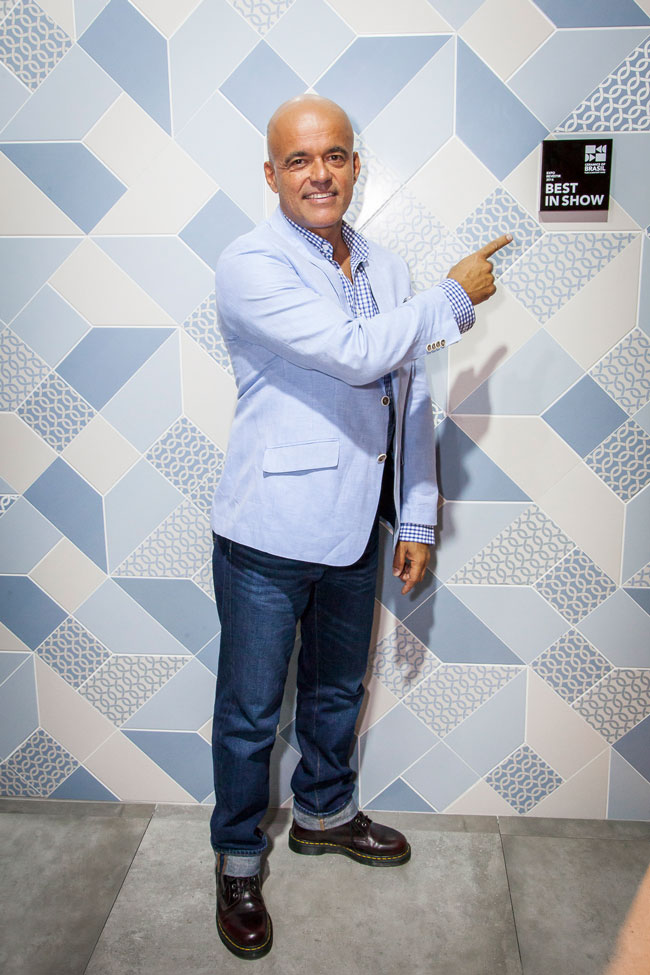 Eleito o melhor piso em cerâmica ou porcelanato, Blackwood, gives Decortiles, recebeu o segundo prêmio. O revestimento é resultado de uma releitura da madeira tradicional, that turns raw material into work of art. Besides that, the strong and imposing aesthetics of striking texture refers to the interference of the flames bringing a restless and sovereign effect.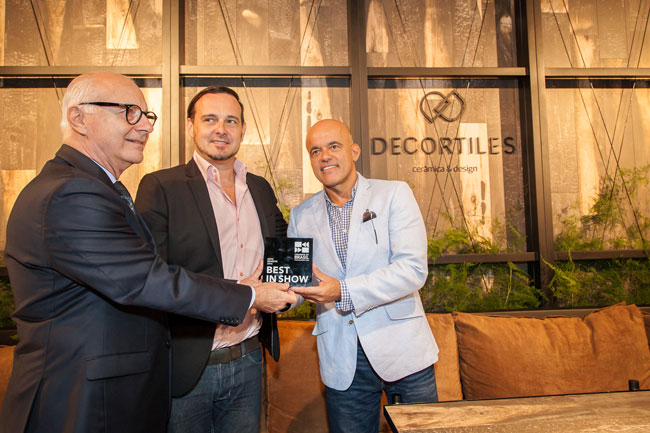 As peças premiadas serão apresentadas no espaço coletivo da Anfacer no Salão de Milão, evento que acontece em abril na Itália e considerado a mais importante vitrine de design mundial.
Concedida pela ANFACER (National Association of Ceramic Tile Manufacturers Coatings, Sanitary ware and Congeners), in partnership with Apex-Brazil (Agency Brazilian Export and Investment Promotion), the award aims to highlight domestic products of high added value, and has curated by journalist and design critic Marcelo Lima and a body of highly qualified judges, composed by 11 profissionais da comunicação, que atuam no segmento de arquitetura e decoração.
Back