Events
DW!2020: Installation at Casa Brasil Eliane continues until December
1 min reading
|
admineliane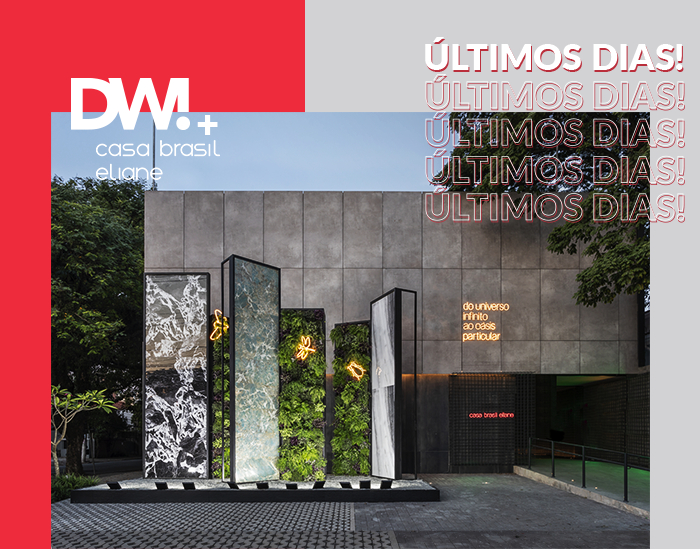 A DW Edition!2020 - São Paulo Design Week ends this Saturday (14), but the installation designed in Casa Brazil Eliane remains available for visitation until December.
The installation "From the infinite universe to the private oasis" designed by architect Alexandre Brunato, consists of panels of 5 m high, arranged as if they were a maze, exposing ceramic tiles that evoke contact with nature, like Azul Bahia and Ônix Grafite, from Eliane, e Brown, Amazonite, Crystal Green and Antique Black, from Decortiles.
The panels celebrate biomimetics and bring the materialization of what Eliane and Decortiles idealized when launching the collections 2020, anticipating the moment, proposing reflections, connections and meetings, celebrating the new nests, the private oasis.
Those who are passing through São Paulo until December can still check the installation. Casa Brasil Eliane is located at Av. Brazil, 526.
Watch the video and get inspired by the private oasis.
Back