Events
DW! 2020: Outdoor design at Casa Brasil Eliane
1 min reading
|
admineliane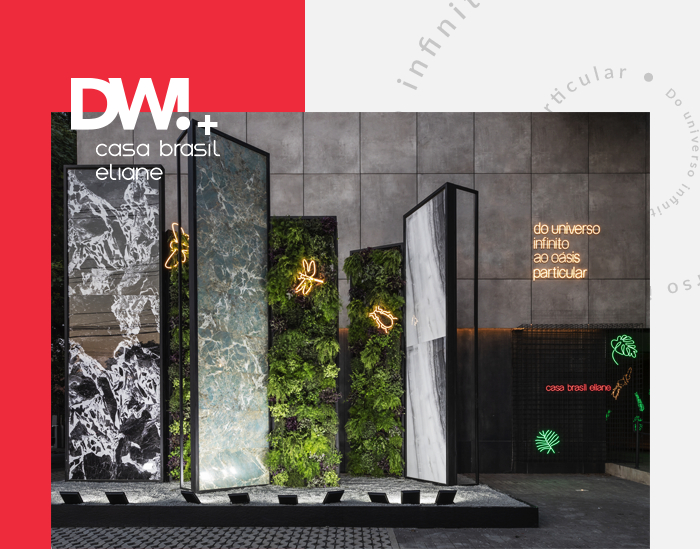 Photo: DW! 2020: Outdoor installation invites you to interact with outdoor design at Casa Brasil Eliane
A Eliane and Decortiles participate in the 9th edition of DW!, São Paulo Design Week with the installation "From the infinite universe to the private oasis", that celebrates biomimetics, field of science that studies the structures of nature and proposes to learn from its cycles.
This edition brings the materialization of what Eliane and Decortiles idealized in collections launch 2020, anticipating the moment, proposing reflections, connections and meetings, celebrating the new nests, the private oasis. Our horizons widen and make room for an infinite universe in which man and nature walk together.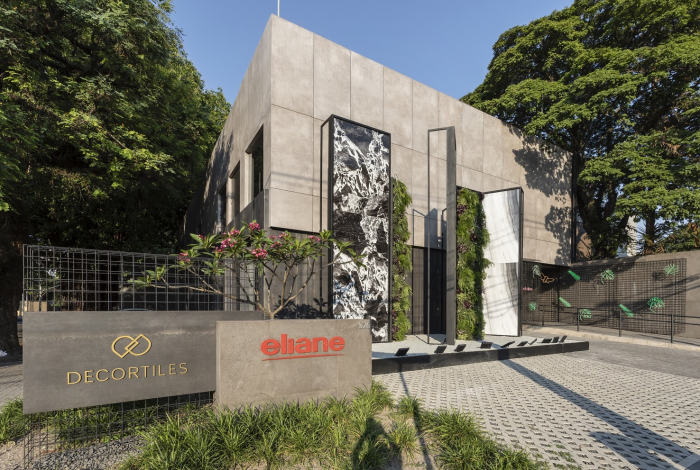 Created by the architect Alexandre Brunato, the installation is made up of 5 m high, arranged as if they were a maze, large format ceramic tiles from both brands were fixed, how: Blue Bahia e Onyx Graphite, from Eliane, e Brown, Amazonite, Crystal Green and Antique Black, gives Decortiles.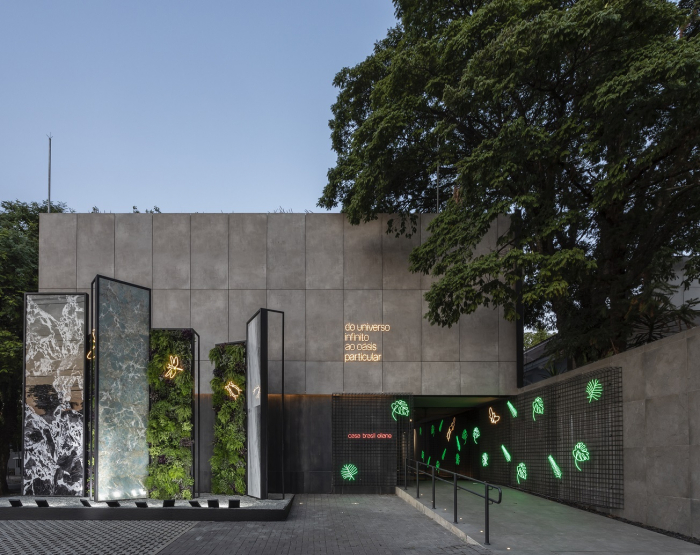 Plants and a relaxing sound system were also installed in the middle of the panels. The installation, which is in front of Casa Brasil, invites visitors to contemplate the panels walking among them. Yet, for the greatness of the installation, who pass by the place by car, bicycle or even walking you can see the works.
The 9th edition of DW!, São Paulo Design Week happens until the day 14/11, but the installation will be available for visitation at Casa Brazil Eliane until December.
Local: Casa Brazil Eliane.

Av. Brazil, 526. Gardens. Sao Paulo.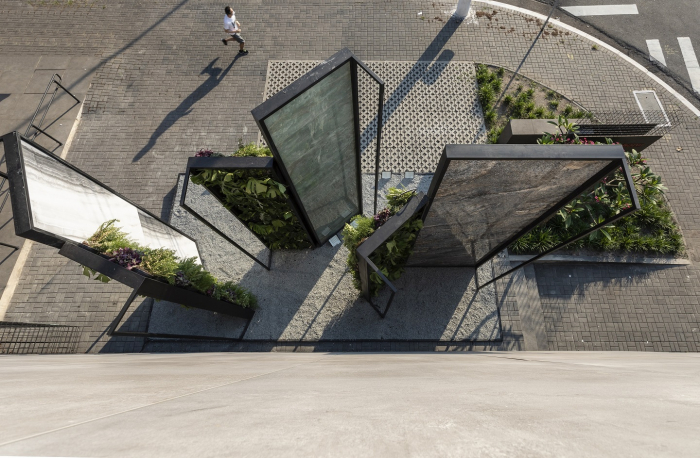 Back