FAQ
Caring for and cleaning porcelain
3 min reading
|
admindrift
In addition to the standards of versatility, shapes and combinations, they stand out in the choice of finishes to home because of its practicality, quality and durability. But although they are extremely resistant to chemical, it is important to be aware that not all products are indicated generally used to clean porcelain.
For coatings maintain their original characteristics by over time generally should avoid using products containing acids or chlorine at high concentration - such as caustic soda, acetone, ammonia - because they may chemically attack the surface of the product, leaving them with white spots, frosted or distorted relative to shine. Such problems are irreversible and can not be recovered.
Soap and powder soaps should be avoided, since the granules can scratch and damage the surfaces of the porcelain, as well as brushes and sponges with steel bristles, as well as make them smoother, may cause accidents.
To learn how to properly clean porcelain and maintain the beauty of the floors in each specific environment, the coordinator of the company's quality assurance, Patrick Anderson, gives some more tips:
How to clean porcelain tile in kitchens and gourmet areas
If you dropped something greasy, as a food on the floor, the most appropriate solution is to clean as soon as possible to prevent impregnation. If necessary, neutral detergent for use for porcelain or liquid sapólio, which also assists in cleaning. The products must be diluted in water. In the case of beverage splash (as coffee, juices, beer, wine etc.), It is advisable to use an alkaline detergent in warm water or alcohol.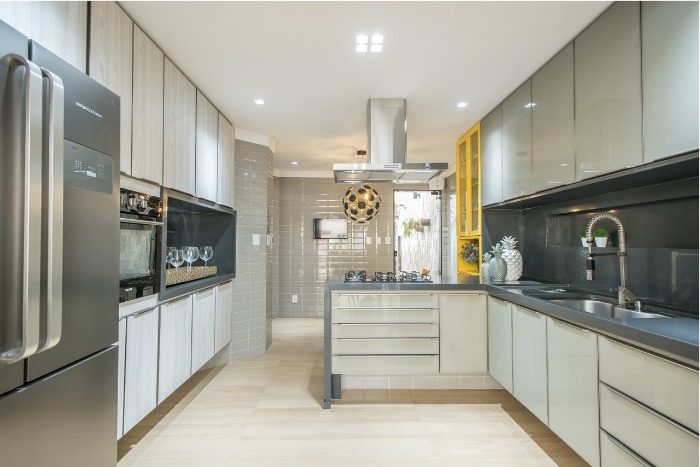 Porcelain Bosco Mel | Nilson Felix Project | Photo Filippe Araújo
How to clean porcelain tile in bathrooms, suites and washrooms
The apartments, mainly in the area near the toilets and box, They can be cleaned with a neutral detergent for porcelain with the aid of liquid scouring powder diluted in water and a soft sponge or fiber. If there are very impregnated areas (mainly in the bath area), It is indicated using creamy scouring powder diluted in water in the ratio indicated on the packaging (leaving it to act for at least five minutes).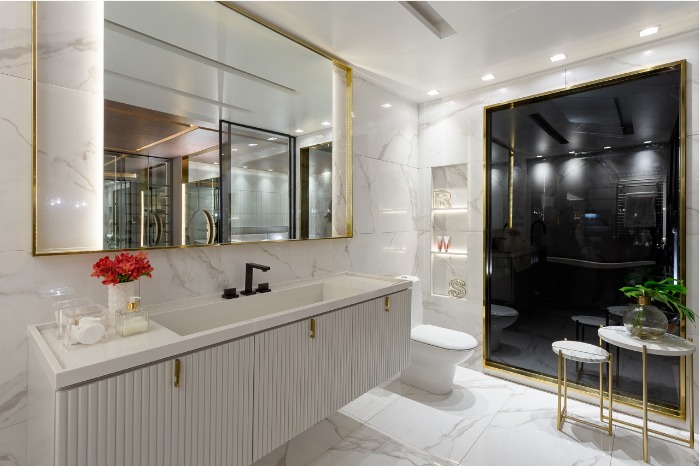 porcelain Place | Redecker and Sperb project | Photo Gabriel Amaral
How to clean porcelain in public areas
To remove loose debris such as dust or paper, Ideally, the use of the broom or vacuum cleaner nozzle with brush, which avoids scratches on the porcelain. Right after, cleaning can be performed with a damp sponge or soft cloth with specific detergent for floors or with common cleaning products - such as scented cleaners - diluted in water. At end, it is necessary to remove the excess with a dry cloth, because the product may dry on the coating and cause the appearance of a film removal difficult.
To avoid scratches, the ideal is to adopt mats and small rugs in and out of the access to the outdoors, dirt trapping part.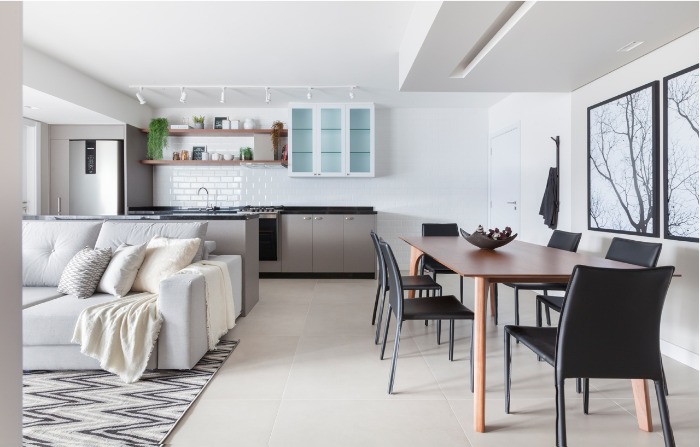 Porcelain Munari Cement | Project Design Metrik | Photo Fabio Jr. Severe
How to clean porcelain tile outdoors
The cleaning of the coatings in outdoor spaces - which are often used rougher parts and resistant slip - can be performed using specific detergent for cleaning coatings applied in these areas. They should be diluted in water and used with the aid of brushes, brooms and soft bushings, or even high pressure cleaners. In the case of stubborn stains such as tire rubber, grease and oil, the ideal is to use the same products, but in a more concentrated form.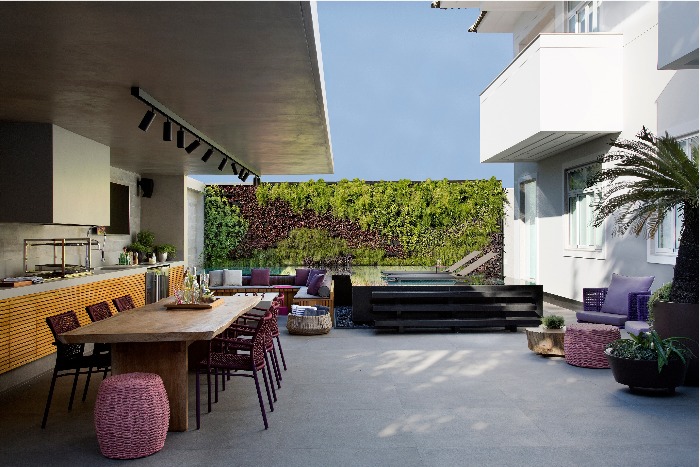 Porcelain Aga Hana Outdoor | Hobjeto project | Photo Denilson Machado
She got any questions on how to clean porcelain? Leave your question through the comments or contact our team by on here.
Back