Institutional
Ceramist's Day is celebrated this Thursday
1 min reading
|
admineliane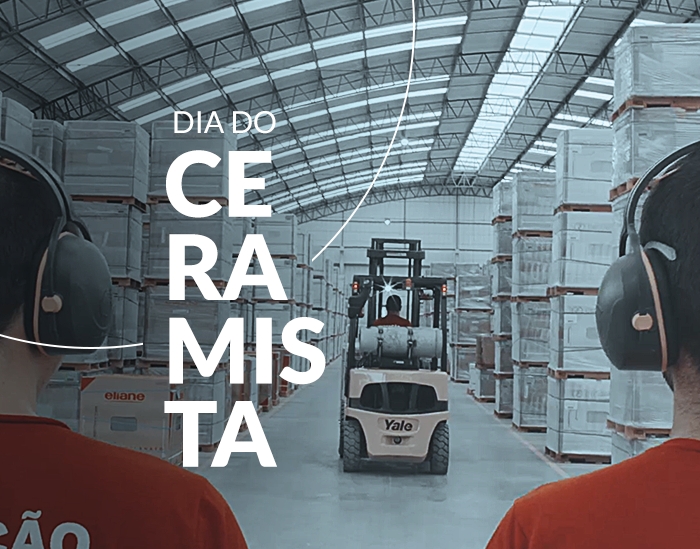 Uma técnica milenar que nasceu da necessidade encontrada no dia a dia
.
Buscando utensílios que pudessem ajudá-lo nos afazeres
,
o homem descobriu na habilidade de moldar a matéria-prima com as mãos uma arte que sobrevive até os dias de hoje
,
e se reinventa sempre
.
Com a habilidade
,
nascia também a criatividade de transformar e inventar
.
De simples artefatos que atendiam às necessidades básicas
,
o ser humano despertou o imaginário para o belo e o decorativo
,
aliado ao usual
.
A partir daí a imaginação ganhou asas e não houve mais limites
.
Com o avanço da tecnologia
,
as técnicas para produzir cerâmicas se modernizaram e a escala produtiva foi a números antes inimagináveis
.
E rompeu fronteiras
.
Ganhou cores
, drawings,
estampas
,
relevos e uma infinidade de possibilidades
.
Em certas regiões do país
,
como no sul de Santa Catarina
,
é uma das atividades que mais impulsiona a economia
.
Neste dia
28 of May,
a homenagem é para quem faz da cerâmica uma parte importante da própria vida
.
O Dia do Ceramista é para os que vivem desta arte há muito tempo ou para os que descobriram recentemente o quanto esse elemento natural pode se transformar e modificar vidas através do crescimento profissional
.
Dia do Ceramista no Nordeste
E aqui na Eliane
,
o privilégio de comemorar esse dia é em dose dupla
.
Além de
28 of May,
no próximo mês
, day 23,
o Dia do Ceramista será celebrado na região Nordeste
.
Antecipadamente
,
os parabéns são também para os profissionais da unidade de Camaçari
, Bahia.
Back