Tendencies
7 de July de 2021
Inner decoration: trends that are making success in 2021
4 min reading
|
admineliane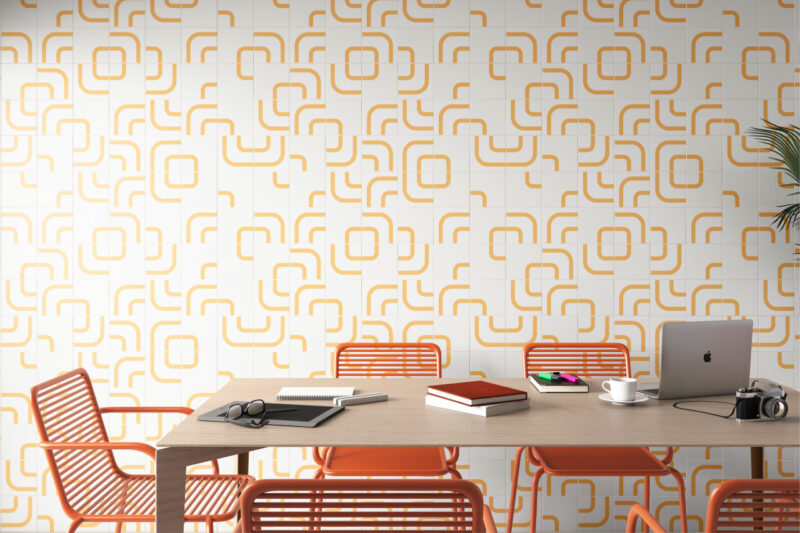 Investing in a beautiful and fully styled space is important for comfort and well-being, especially now when we are spending more time at home.
Surge, So, the need to organize and adapt new spaces according to our routine, awakening our eyes in the decoration of each environment, whether through adornments, props, or even differentiated and exclusive ornaments.
who chose 2021 to innovate the space, you cannot miss these tips on trends that are making success this year for interior decoration.
organic forms
Organic design makes nature the source of inspiration for creating more natural environments. It aligns the search for harmony between people and nature and is constituted through natural elements in the decoration of environments.
Organic shapes are the decoration trends that most promise to be present in 2021. with natural style, more vintage and very cool, they remove standard urban environments from the scene, resulting in a soft space with a pleasant climate.
In interior decoration, the organic shapes are portrayed on the furniture, countertops, alcoves, mirrors and decorative objects. Organic design seeks to develop structures with striking shapes and contours, that appear naturally.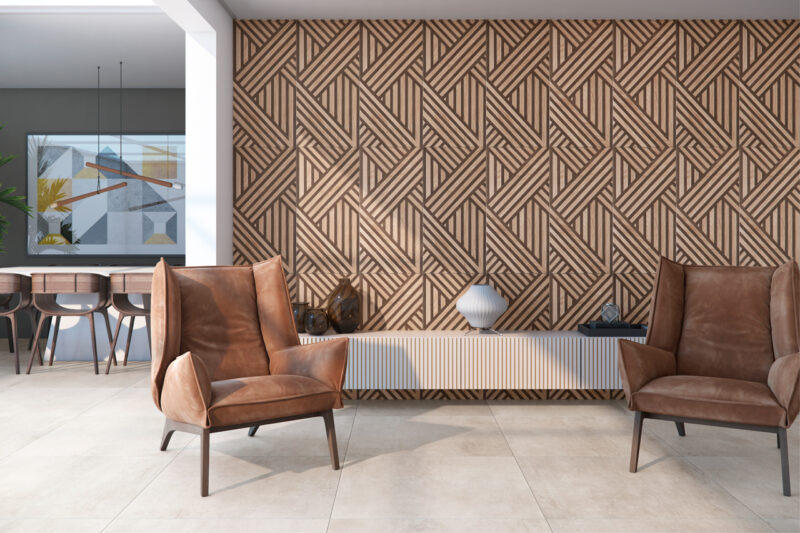 environment Eliane Frame Taco AC 45x90cm, Brera Concreto AC 90x90cm
wood
Furniture and decor items made of wood is another trend that has been awakening love among decor experts. Tough and durable, wood is responsible for creating more timeless environments, sober and sophisticated.
Besides that, wood can be carved in different ways: classic, modern and rustic. Like this, it is possible to choose the most diverse items for decoration, from internal or external shelves, and even details on feet for wooden furniture.
For those who want to bet on a more contemporary decor, wood furniture with softer, more discreet finishes can create more elegant rooms, through kitchen countertops or bed headboards.
Also opt for coverings with woody aspects, this is a good option for those who want a woody look but prefer the practicality and durability of porcelain tiles.
The pieces in the Forest Collection feature light woody tones, dark and gray with striking reliefs that surprise creating environments full of style and personality.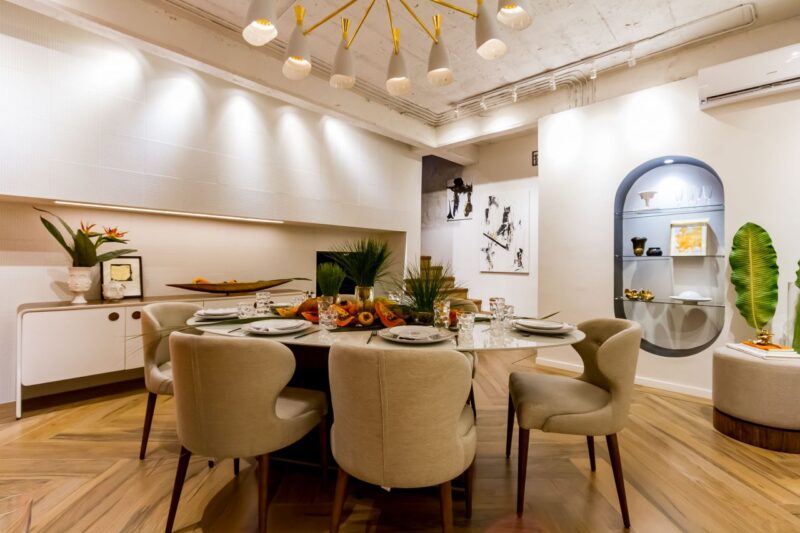 Mostra Eliane Casa Color Bolivia Iris Rojas, Taynara Wazilewski Peroba 19,4×118,2cm Photo Alvaro Mier Amb 13
Colors
One of the best ways to give space a new look is to apply colors in the decoration. Living Room, bedrooms, kitchens and even super colorful and patterned bathrooms will be the bet for this year.
Painting a piece of furniture a different shade, change the color of a wall, invest in colored chairs, for example, everything helps to bring new life to the desired space.
Blue tones inspired by the sea is one of the main choices as a trend for 2021 no interior design. The color conveys the feeling of happiness, peace and well-being, not forgetting the high connectivity trend of our times.
Colors that refer to nature, the feeling of coziness and optimism are a trend for this year as well.. Green will be hot in interior design – this color reminds nature, but also the technology, giving a more futuristic touch to the environment.
Another color that will be trending in interior design in 2021 it's orange with its intense tone. The concept behind color is very active., cheerful and stimulating, with the advantage of being more pleasing to the eye.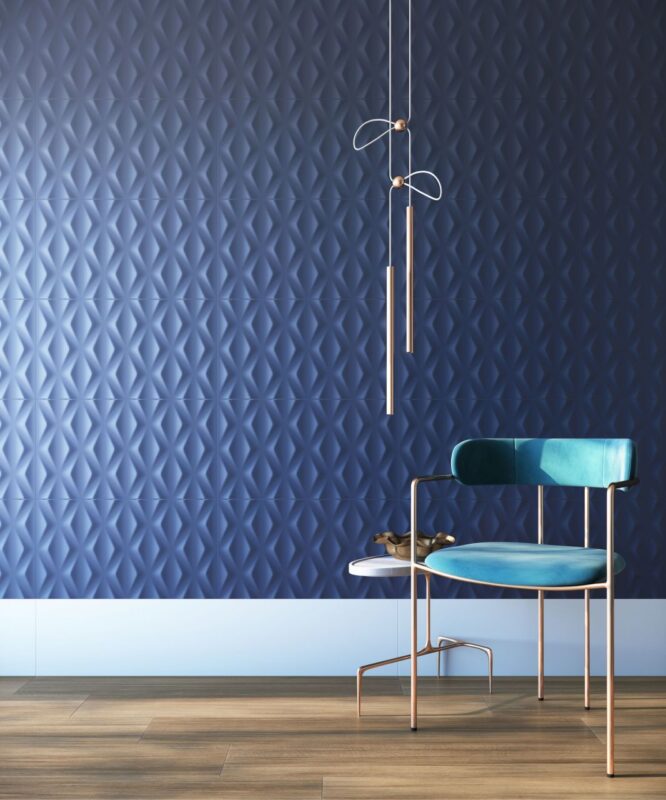 environment Eliane Marine Scale AC 32,5x59cm, savannah Cinnamon Ma 19,4X118,2cm Amb01
mirrors
Mirrors are excellent to help decorate the space. The advantage is the variety of sizes, types and frames, without forgetting that they are a strong tendency to 2021.
The rounded shapes are gaining space in the decoration and for this year the big bet is the sphere models. Bet on a mirror with a minimalist frame or a rustic style.
Because they are very versatile, it's easy to use several models of mirrors in the most varied environments of the house, harmonizing with different styles of decor and furniture, from the most rustic to the most modern and sophisticated.
And for those who want to expand small spaces, mirrors are great for giving a feeling of spaciousness to the environment., in addition to having the reflex function that we love so much..
Seize the moment and awaken your imagination to create and even renew your space with the trends that are already marking 2021. Achieve a trendy and stylish result in different corners of your home. The essence of the decoration is in the ability to harmonize all the options with your good taste.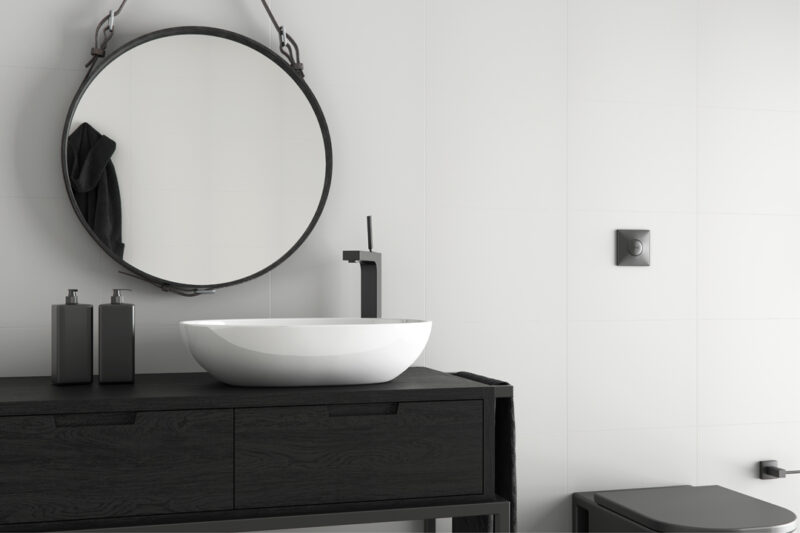 environment Eliane Slim White Shape AC 30x40cm With
Back