News
ConnectArch Summit: Eliane and Decortiles bring together great names in architecture and design
2 min reading
|
admineliane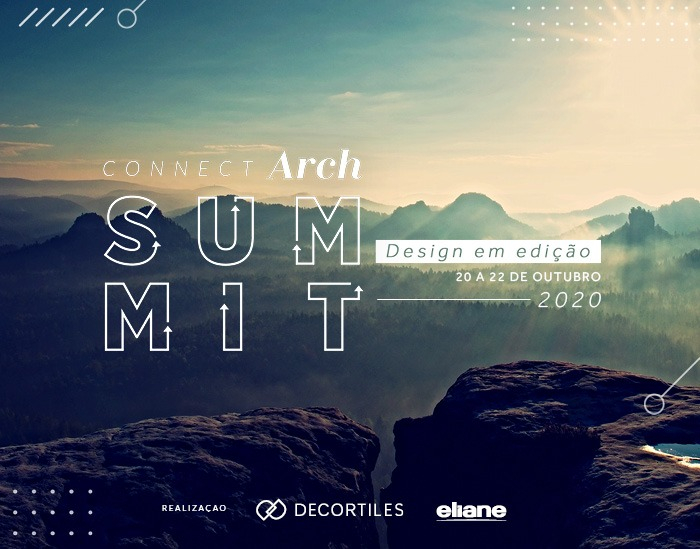 The Eliane and Decortiles will bring together the biggest names in national and international architecture and design to debate the "Editing design". Rethinking personal and collective identities, innovations, creativity and habits of use and consumption in a world in constant change and acceleration. This is the proposal of the ConnectArch Summit, that occurs between the days 20 e 22 of October, with transmission throughout Latin America. Will be 3 days of a lot of content and experiences shared in 15 virtual lectures with the main names of the segment in Brazil and in the world. Registration is now open and can be done for free on the website connectarch.com.br/summit/.
With mediation by the architect Renato Mendonça, the event will bring together a team of big national and international names as Tsyuoshi Tane, world-renowned Japanese architect, winner – when there was only 20 years – of the International Design Competition for the project of the National Museum of Estonia.
The ConnectArch Summit will also bring Marva Griffing, founder and curator of the Milan Satellite Salon, known as 'mother of design'. Gabriele Salvatori, renowned designer, specialist and awarded for his innovative work with natural stones, will be present sharing experiences of 25 years ahead of the Salvatori brand. The lectures will have simultaneous translation into Portuguese and Spanish.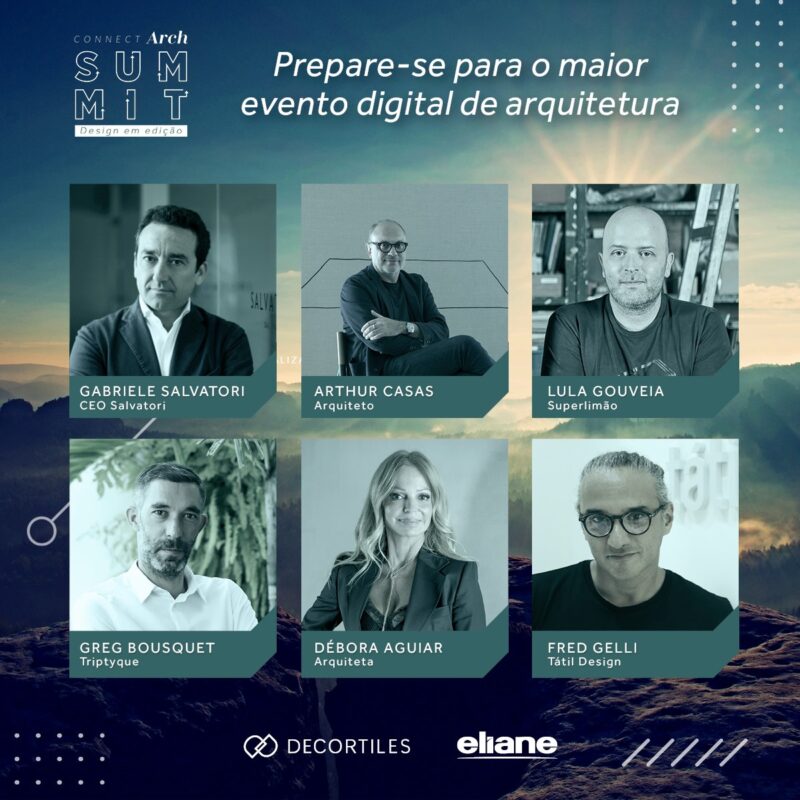 Among the Brazilian names stand out Arthur Casas, recognized for the contemporaneity of the projects, and awarded nationally and internationally for productions ranging from residential architecture, from interior design to furniture.
Débora Aguiar, one of the pioneers in the eco-luxury segment brings the look to spaces that excel in well-being, comfort, warmth and proximity to nature. Confirmed presence also of Fred Gelli, CEO of Tátil Design, strategic consulting agency that builds and manages major brands using design and branding to create sustainable connections between people and brands. He was also the designer responsible for the visual identity of the Olympic and Paralympic Games in 2016.
ConnectArch Summit receives, still, Gustavo Martini, Brazilian living in Milan, Next Generation Designer of the Year award winner, in 2017; e Guto Requena, recognized professional who stands out for design as a reflection of memory, culture and poetics. The content creator and digital marketing, Paulo Cuenca, will share knowledge and strategies. And the event also receives two offices: Triptych, represented by Gregory Bousquet; e Superlimão, responsible for spaces like Google Campus São Paulo. Coming soon, the disclosure of more names that join the team of speakers of the ConnectArch Summit.
Watch the ConnectArch Summit launch video
on here
.
Back