Architecture
21 of August of 2023
Connectarch Cast: Natasha Schlobach and the challenges of design
1 min reading
|
admineliane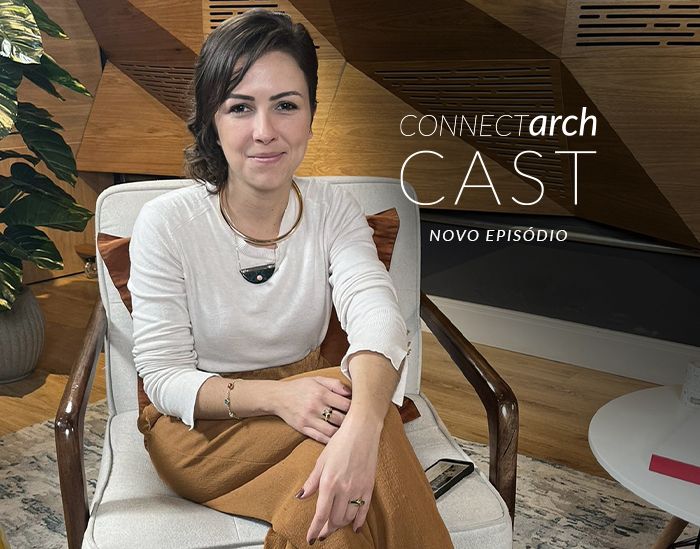 Connectarch Cast: Natasha Schlobach and the challenges of the design profession
Coming from a family of architects and engineers, Natasha Schlobach grew up amidst architectural blueprints, clipboards and the subjects of the area. With 15 years began the first inclinations towards drawing and from then on it never stopped.. this story, the product designer told in the new episode of Connectarch Cast which is already in the air.
The podcast is made by Connectarch, the relationship program Eliane, and the content is available on Spotify and no Youtube, in the brands profile.
Today, in front of the studio itself – NS|Studio –, she serves as creative director, in the development of projects with brands, is president of ADP, Product Designers Association, and curated the show Casa Brasil NY, where the Eliane exposed the collection Zanini Studio in 2022.
Natasha works mainly in furniture design, but for the Connectarch Cast told about the many challenges of the profession, the paths to success and brought several lessons that could be easily applied by every student in the area.
Follow the news of Connectarch us profile @elianerevestimentos e na platforma www.connectarch.com.br
Back