Events
Meet the ConnectArch Summit speakers:
6 min reading
|
admineliane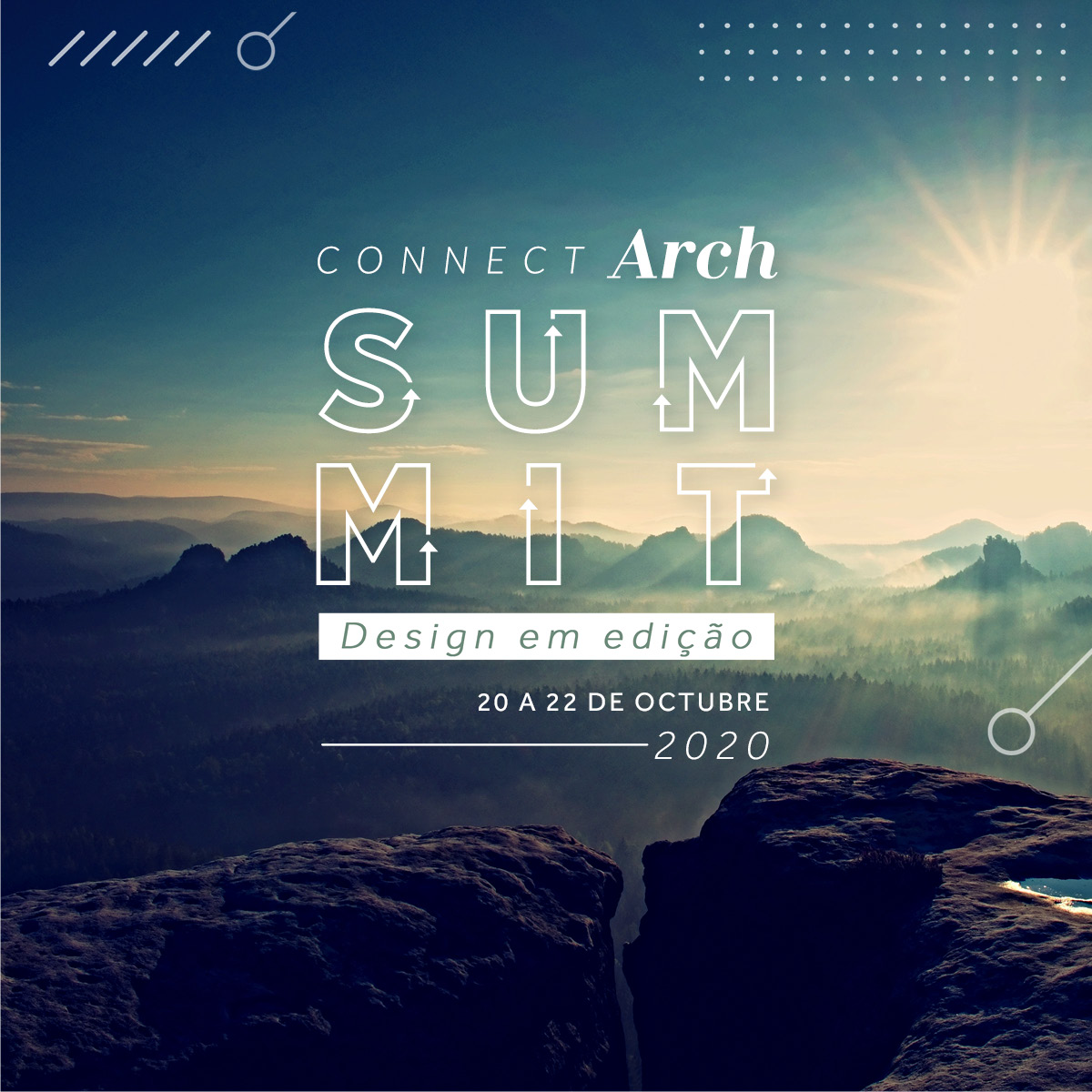 The ConnectArch Summit is coming! The biggest digital architecture and design event starts tomorrow and you can't miss out on this. Will be 15 speakers in 3 days of a lot of content, totally free online relationship and learning!
The event will take place between the days 20, 21 e 22 October 16 at 9 pm and to register and access the lectures access the link: www.connectarch.com.br/summit
Know the schedule with the confirmed speakers: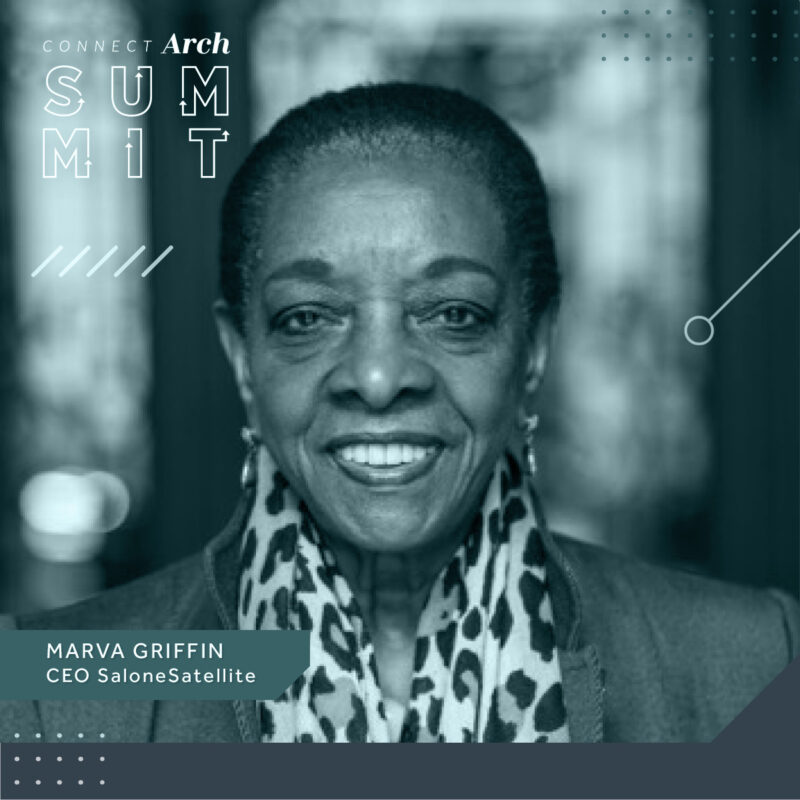 Marva Griffit
20/10 – 16h
Marva Griffin was born in Venezuela and Milan became her city by adoption, when you started your career as public relations in, today, B&B Italy. Became correspondent / representative in Italy for many Conde Nast publications: like French Maison & Garden, Vogue Decoration, American House & Garden e American Vogue. Founded and remains curator of SaloneSatellite, a special event that takes place during the Salone Internazionale del Mobile in Milan.

⠀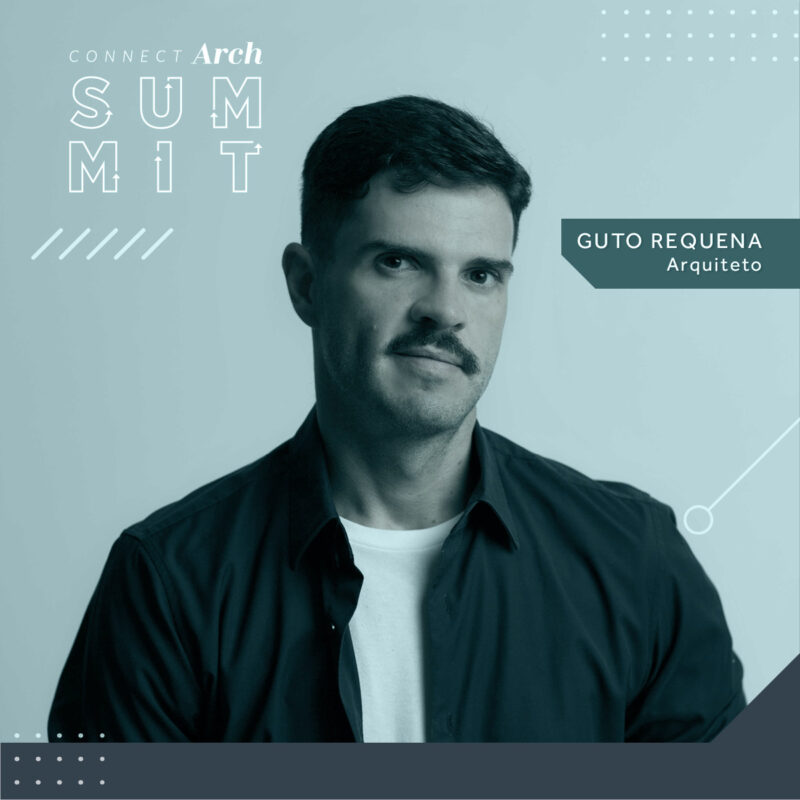 Guto Requena
20/10 – 17h
Guto Requena is the founder of the Guto Requena Studio. Your work reflects on memory, culture and narrative poetics at the different scales of design, as objects, spaces and cities. His obsession with experimenting with digital technologies emotionally is what unites his projects. Its recent focus has been Interactive Public Art, and his passion for hybridizing analog to digital.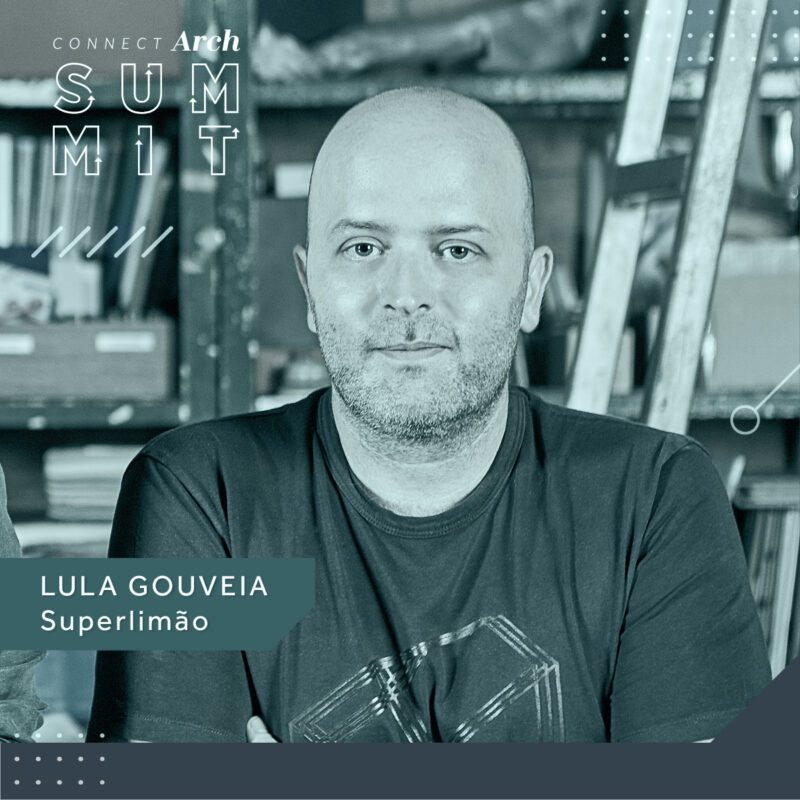 ⠀
Superlimão 20/10 – 18h
The SuperLimão architecture firm, from Sao Paulo, believes that everyone is equal in their differences. All architects, but each with their specialty and understanding of the world. And everyone collaborates to build that multifaceted and multidisciplinary way of the office.

⠀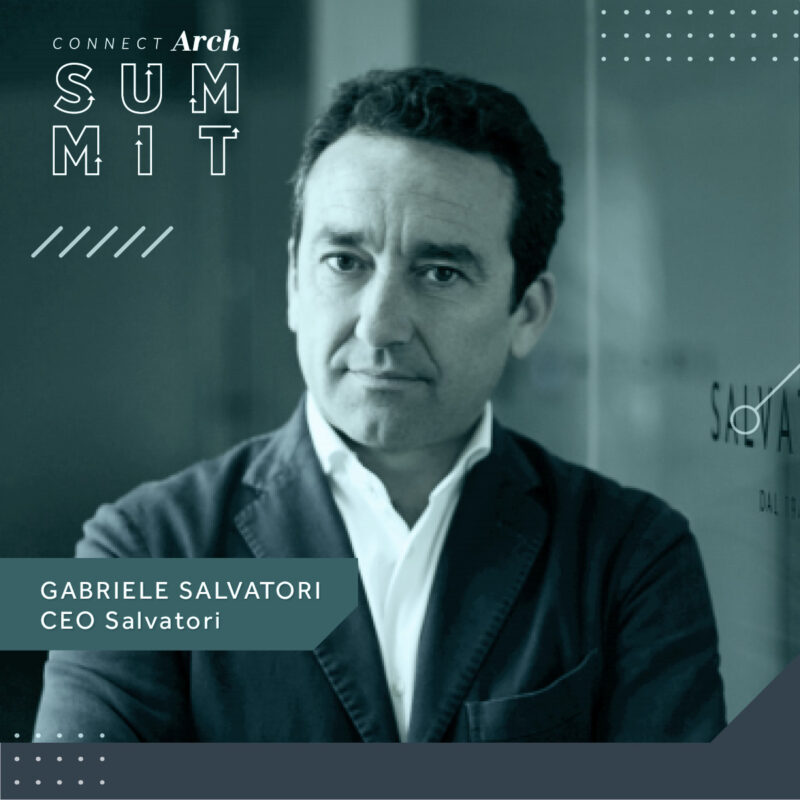 Gabriele Salvatori 20/10 – 19h
In yours 25 years as CEO, Gabriele Salvatori transformed Salvatori SRL from a natural stone company into a globally recognized design brand. Gabriele has been implementing innovation and has boosted the possibilities of natural stone, creating new applications and finishes that significantly expanded the reach of the brand: from bathroom finishes and floors to furniture and design objects.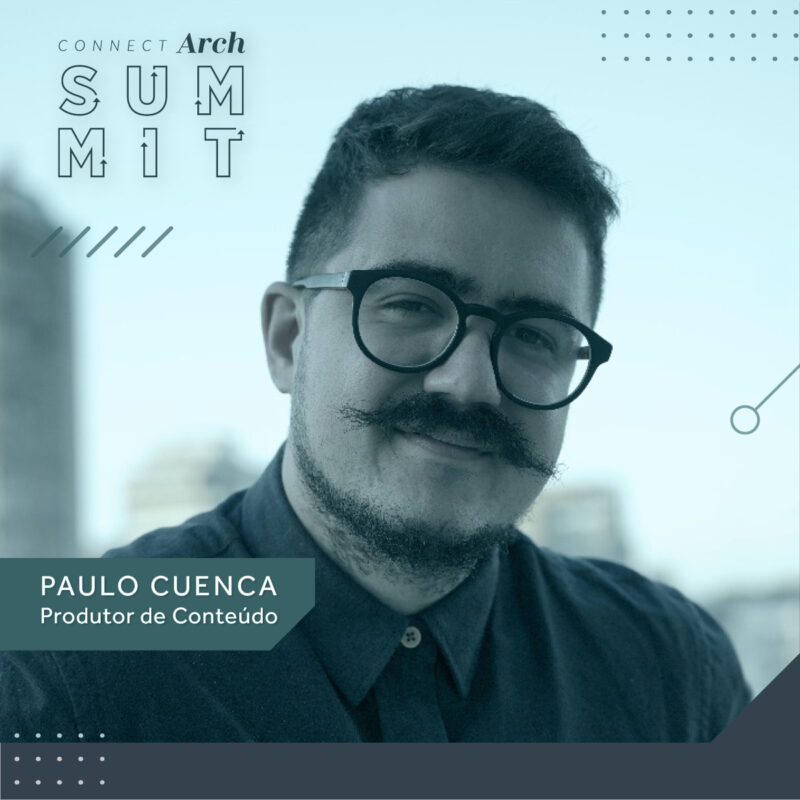 Paulo Cuenca 20/10 – 20h
Paulo Cuenca has a degree in cinema from FAAP, director and presenter of Danielle Noce channel videos. It is considered a reference when it comes to content production on the internet. Since 2013, studies digital media and is currently one of the leading experts in the field, mainly, with respect to the production and management of content and branded content on YouTube and social networks.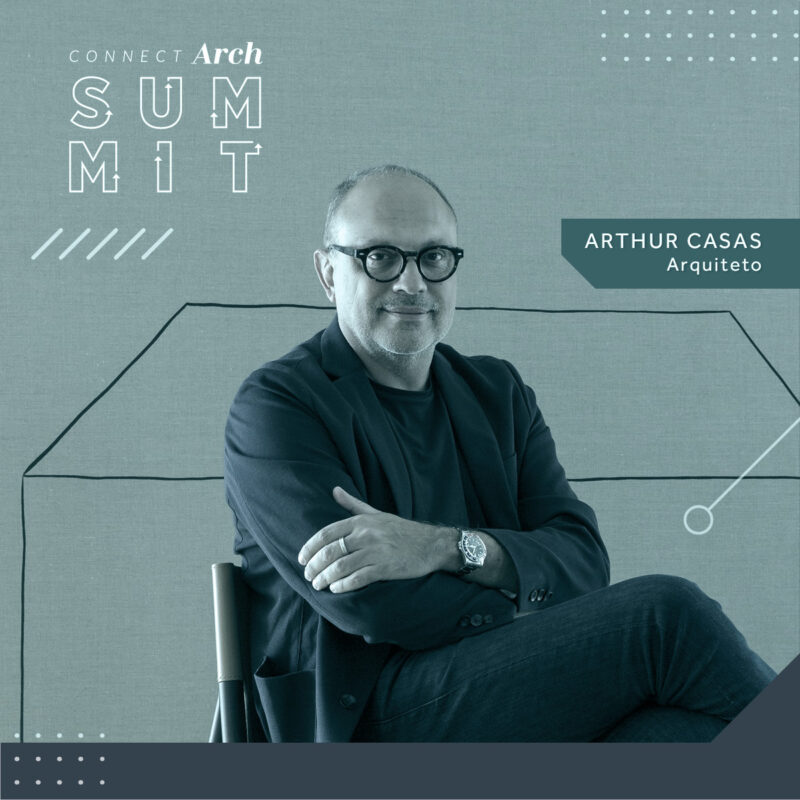 Arthur Casas 21/10 – 16h
Architect Arthur Casas has completed more than 300 projects - both in Brazil and abroad. Its projects receive relevant international and national awards annually and are frequently published by the most important Brazilian and foreign media. He has published three books on his work and career.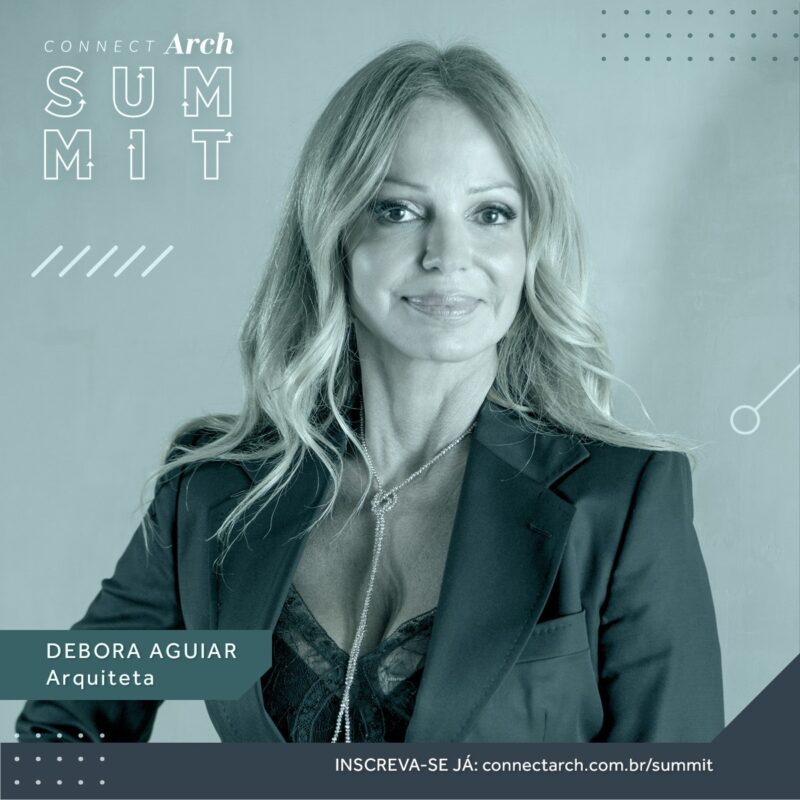 Debora Aguiar 21/10 – 17h
Debora Aguiar designs a designer architecture, striving for well-being, comfort, warmth and nature in homes, hotels, offices, restaurants and other corporate and commercial environments, as well as decorated apartments and houses in Brazil and abroad. It has a strong international presence and is always present in the largest Brazilian shows and exhibitions, boasts a clientele featuring the largest real estate development companies in the country.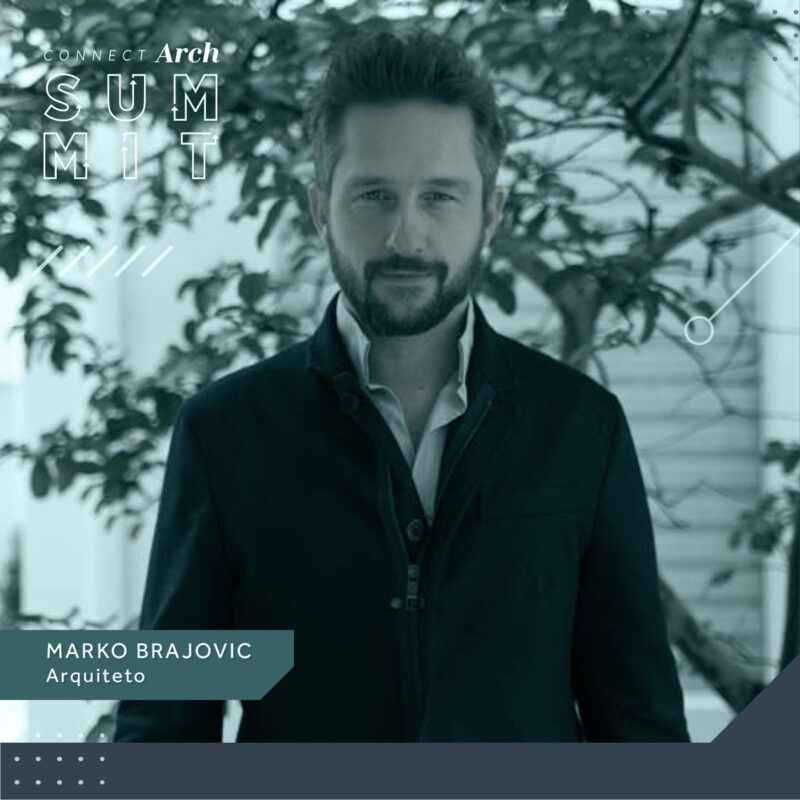 Marko Brajovic 21/10 – 18h
Marko Brajovic arrived in Brazil as director of the Interior Design and Industrial Design department at Istituto Europeo di Design in 2005. No anus 2006 founded Atelier Marko Brajovic, office that works in the areas of architecture, design, brand-experience, expographic, interactive installations and curatorship, with projects carried out, exposed and awarded in Milan, Miami, Dubai, Shanghai, Paris, Madrid, One, Sao Paulo, Ubud, Barcelona, Saint Sebastian, Buenos Aires, Hong Kong, Melbourne e Munich. Marko Brajovic is also co-director of the Architectural Association Visiting School Amazon, founder of the Design by Nature platform and serves on the AskNature.org board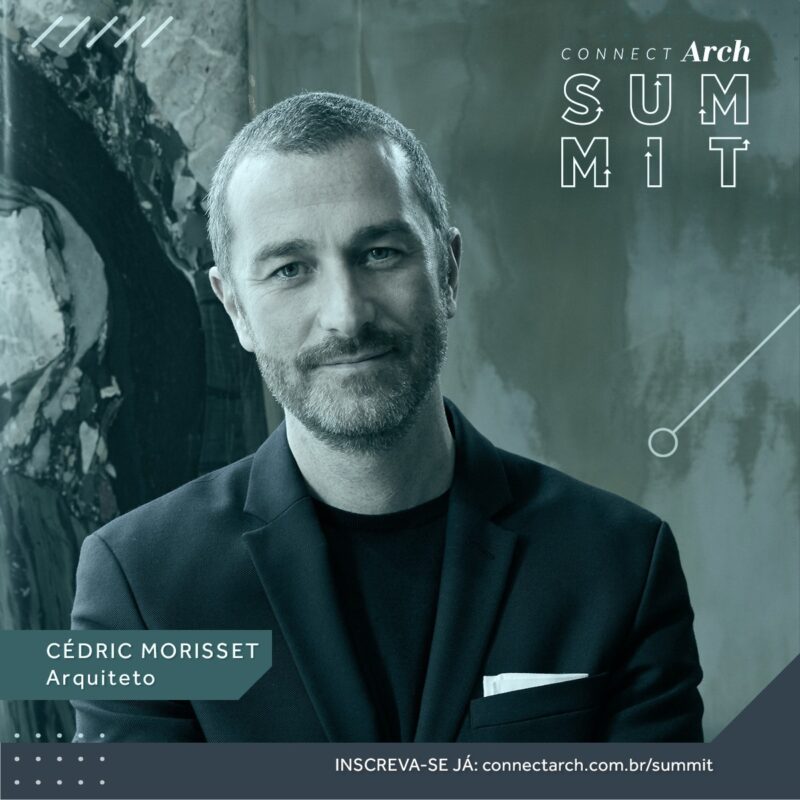 Cédric Morriset 21/10 – 19h
Cédric Morisset started his career focused on contemporary design, using their knowledge in the field to offer consultancy to luxury brands, to customers like Christian Dior Perfume, Lóreal, Veuve Clicquot and Paco Rabanne. Since 2019, is CEO of Pierre Yovanovitch, directing the international development of the renowned furniture company. Cédric Morisset is also known for his time as an editor and design critic.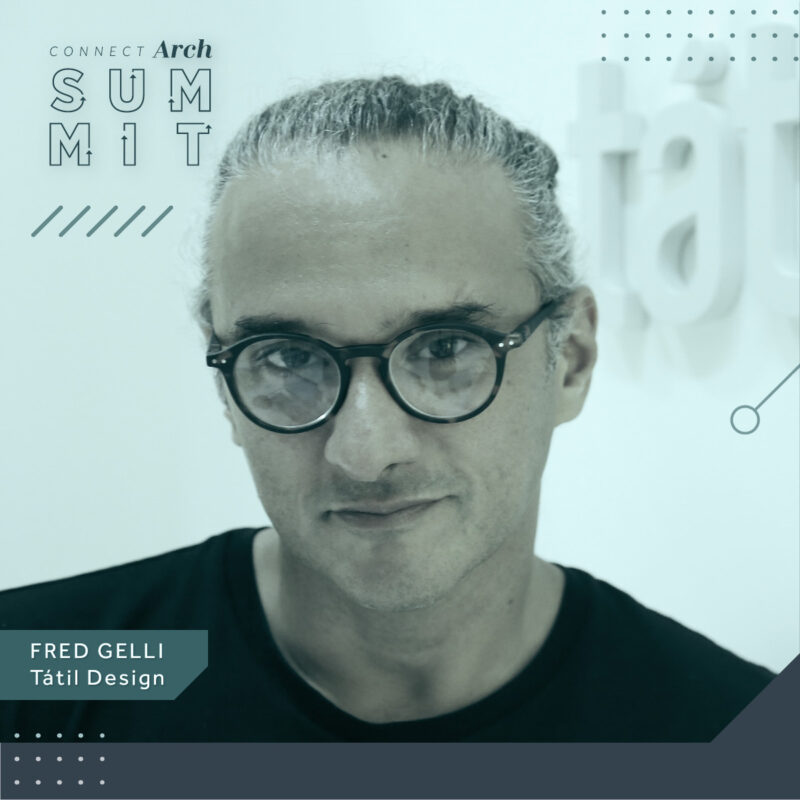 Fred Gelli
21/10 – 20h
Fred Gelli is co-founder and CEO of Tátil Design and Professor at PUC RJ in the areas of Eco-innovation and Biomimetics. Was responsible for the creation of the Rio Olympic and Paralympic Games Brands 2016 and one of the creative directors of the Rio Paralympic Games Opening and Closing Ceremonies 2016. Along its trajectory of 30 years, conquered more than 100 national and international awards.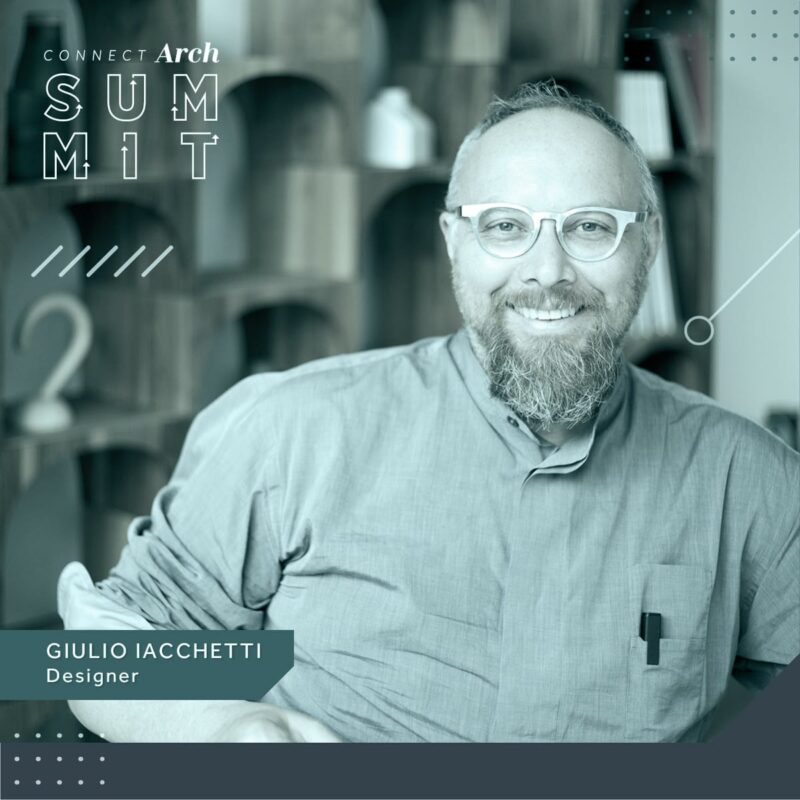 Giulio Iacchetti 22/10 – 16h
Based in Milan, is an industrial designer since 1992. Among the companies he works with are Abet Laminati, Alessi, Artemide, Refin ceramics, Fontana Arte, Foscarini, more, Moleskine, Pandora design. He is artistic director of Danese, Dnd, Italian intern, Myhome collection. Among the distinctive features of his work, are the research and definition of new types of objects. In May 2009, Triennale di Milano held a solo exhibition entitled "Giulio Iacchetti. Disobedient objects ". He was awarded two Compasso d'Oro.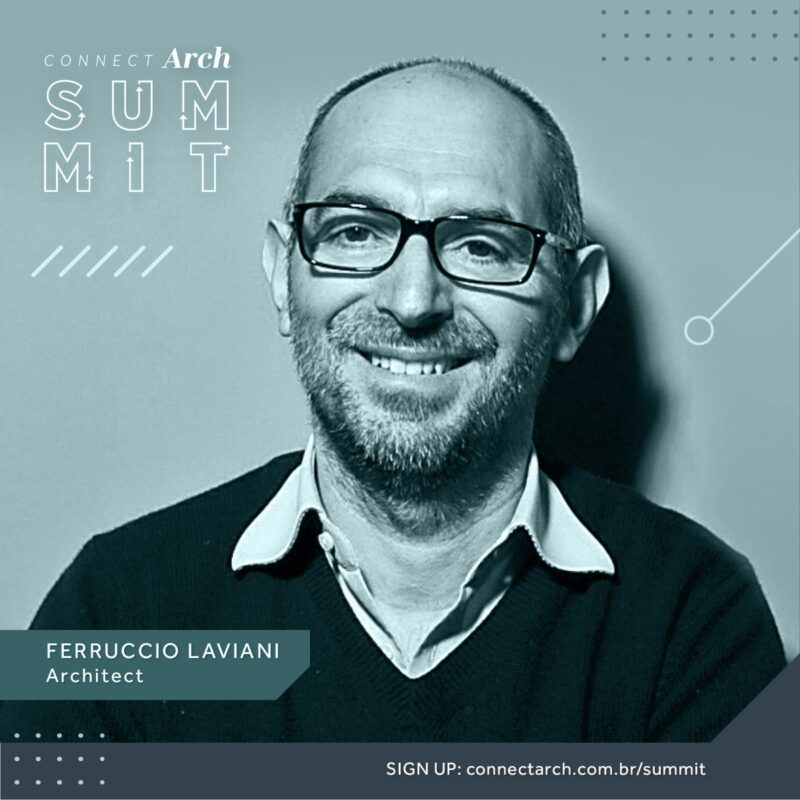 Ferrucio Laviani 22/10 – 17h
Born in Cremona, Italy, graduated in architecture in 1986 at the Milan Polytechnic. In the same year, started to work at the renowned Studio Michelle de Lucchi and started his collaboration with several companies, between them, Mandarina Duck, Memphis, Olivetti, Pelican, Polaroid e Swatch. He is the curator of the exhibition "Technical Discrete: the 1980-1990 Italian furniture project ", that happened in the years 1990 at the Louvre Museum, in Paris. Current Art Director at KARTELL, for those who have designed several products, among them the iconic Le Bourgie lamp, Ferruccio also designs for Foscarini, Emmemobili, Molteni &C, Frag. For several seasons, was also responsible for the interiors of all Dolce stores & Gabbana in Italy, besides having made the houses of personal use of the stylists.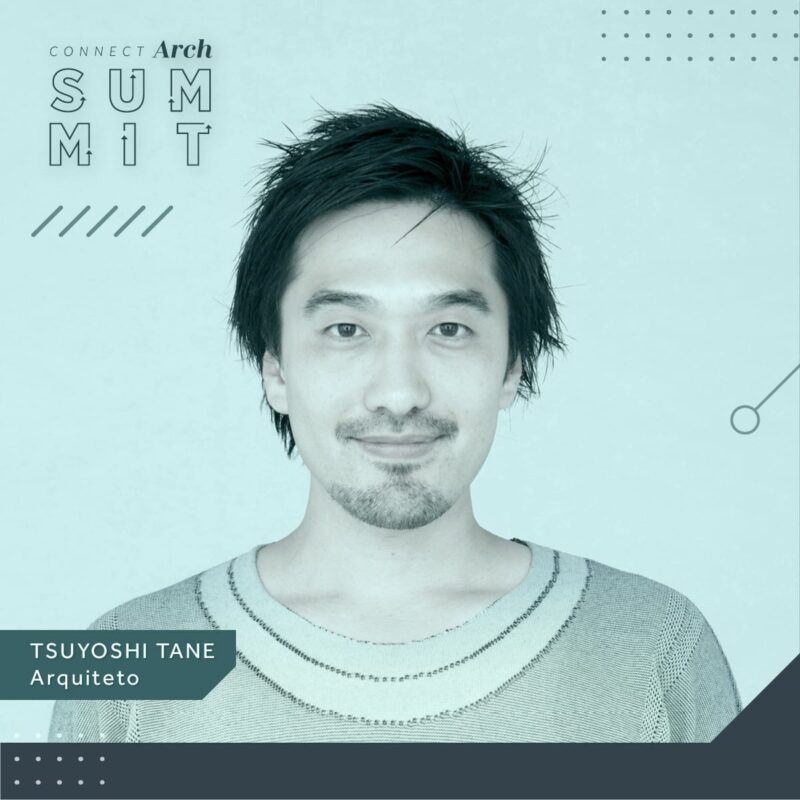 Tsuyoshi Tane 22/10 – 18h
Tsuyoshi Tane is a Japanese architect based in Paris. It is recognized for a series of award-winning designs and buildings, including the National Museum of Estonia, the Kofun Stadium of the Japanese Olympics in 2020. Tsuyoshi is credited with being part of a new generation of emerging architects, already received several awards and honors, and designs an architecture that expresses the memory of the place as a main guide, leading you to develop your concept of "Archeology of the Future".

⠀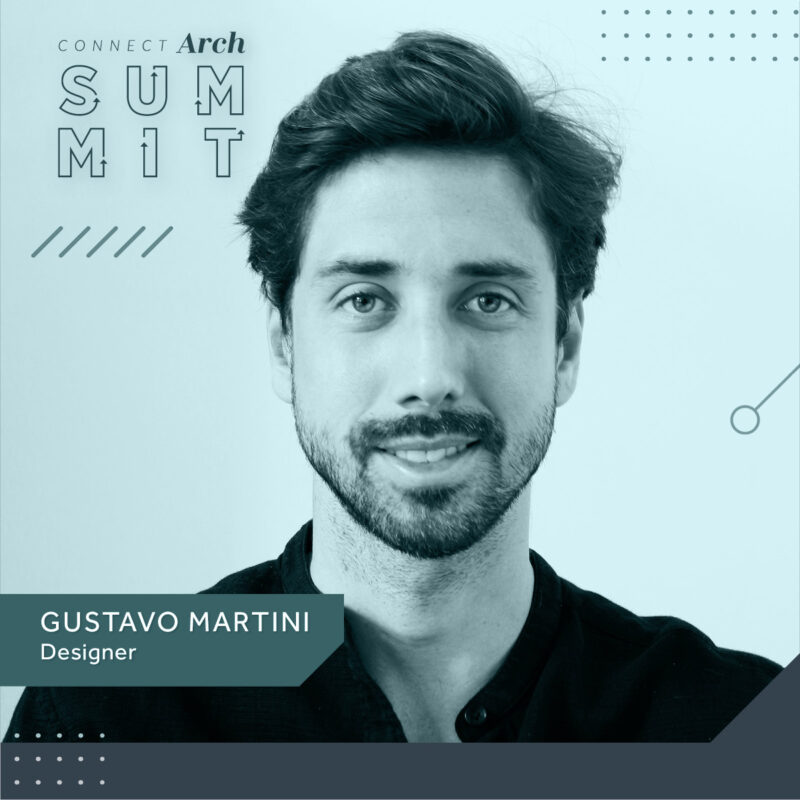 Gustavo Martini 22/10 – 19h
Gustavo Martini was awarded as "Next Generation Designer of The Year 2017" by Wallpaper and Officine Panerai. currently, Martini lives in Milan after completing his master's degree at Istituto Marangoni, where he became I'M ambassador. The greatest passion is to create with total freedom of expression, therefore, spends his days exploring concepts, shapes and volumes to give rise to a stripped-down experimental language that gives rise to a unique style easily recognized.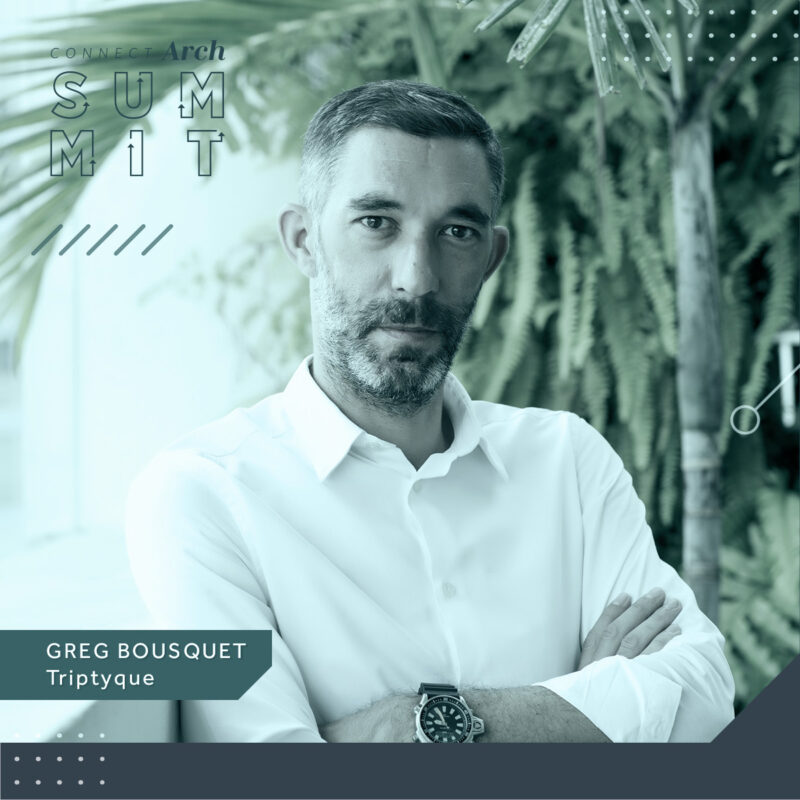 Triptych (Greg) 22/10 – 20h
Gregory Bousquet was born in Ivry, in France, in 1973. After graduation from the Paris School of Fine Arts, in 1997, Greg did a master's degree in Theory and Design of Architecture and another in Philosophy and Contemporary Art at the Sorbonne, also in the french capital. He arrived in Brazil in 2000 to open the Triptyque architecture studio with its partners and today it has more than 80 people in teams from Brazil and France, where since 2008 there is another head office.
Back