Tips
How to choose the best porcelain tile for barbecue
2 min reading
|
admineliane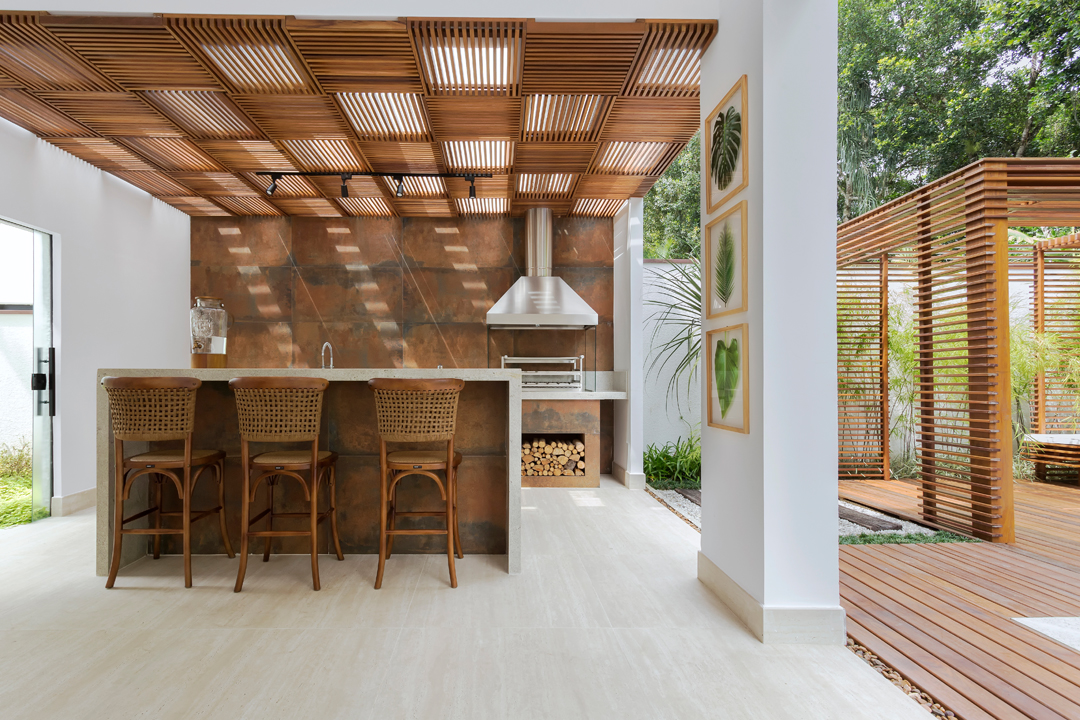 Whether to gather family or friends, as outdoors with barbecue grills are the best options always. The space can gain an extra touch of beauty when lined with porcelain tiles, because the material is highly resistant to temperatures without counting the ease of cleaning and maintenance.
The porcelain tile also has different colors and sizes, being easily adaptable to the barbecue environment. Besides that, you can find this material in various styles like marble, cement and stone, making the space more beautiful and personalized.
Satin porcelain
This type of coating is characterized by a finish with less shine, but with good stain resistance and hardness.
With training inspired by natural patterns from different parts of the world, the Mineral collection features the Iseo Grigio porcelain tile. Available in traditional sizes 90x90cm and 59×118,2cm and in satin and polished versions, the coating presents colors and textures that reveal from the sobriety of gray and beige tones, until the exuberance of the blue.
With several options for appearances and textures that satin porcelain tiles have, the application of this coating can make the space super beautiful and cozy, thus ensuring, modern and very sophisticated air.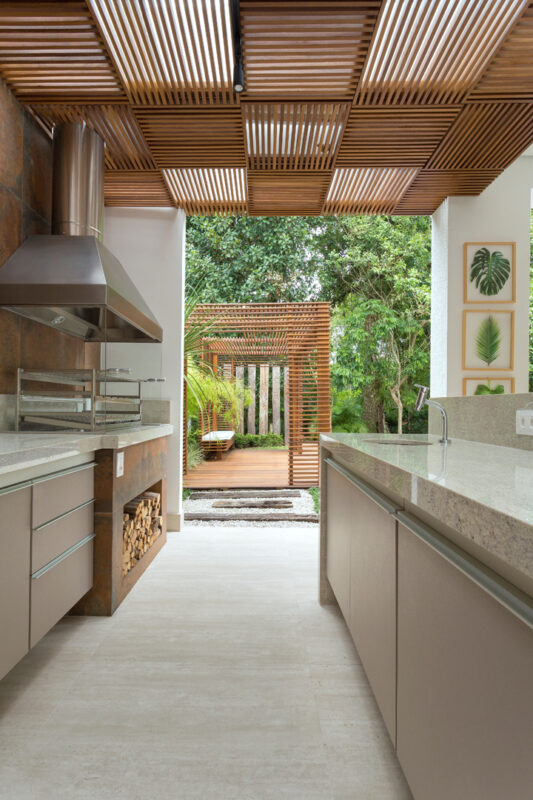 Photo Gustavo Awad 01: Iron EXT 60x120cm, Roman Travertine AC 60x120cm
Enameled Porcelain
The enameled porcelain tile as the name says, it has a layer of enamel that can bring an extra shine to the coating., in addition to making the surface smoother.
Exploring the most different effects of iron, bronze and other metals, the Rodin collection features Iron and Rodin Corten pieces, available in size 59×118,2cm.
The collection balances urban noise and moves between everything that is contemporary. Dark tones add new air to projects, enlarging and transforming simple spaces into exceptional housing.
Enameled porcelain is the model that absorbs less water, being an excellent choice for humid or open locations.. This is the type of coating most immune to routine stains.
Both types are useful for the barbecue mainly due to the characteristic of the material.: the porcelain tile does not absorb water and is very resistant to heat. Besides that, the material has good mechanical strength.
For all these factors, the porcelain tile also has the advantage of being easy to clean. damp cloth, sponge and common detergent are enough to maintain a good cleaning.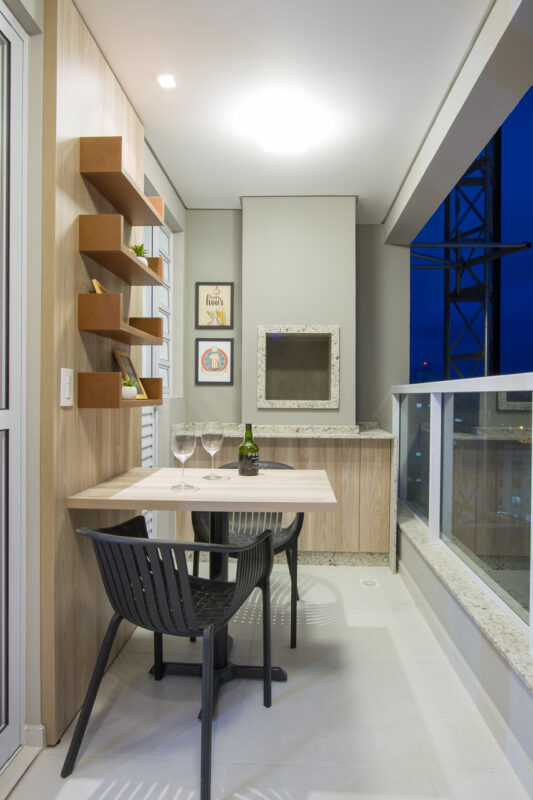 Photo: Pablo Teixeira Beton White AC 60x60cm 01
Back