Architecture
WITH SUPPORT FROM ELIANE, AFLALO/GASPERINI WEB SERIES PREMIERE
1 min reading
|
admineliane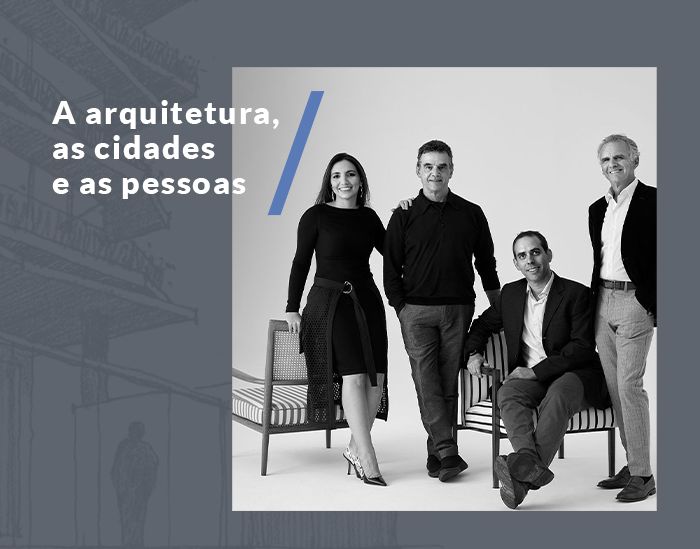 One of the most important and busy architecture offices in the country is completing 60 years. To commemorate this incredible mark, The office Aflalo/Gasperini Architects has been raising the discussion of relevant topics about architecture and its relationships with the city and people. Office partner in this celebration, Eliane is part of the team that supports the important action that narrates the six decades: the launch of "Portraits" webseries.
The production premiered in this Monday (21), on the YouTube channel of the Aflalo/Gasperini office. Will be eight episodes – oasis, Breath, Transformation, Horizonte, roll, Home, Poetry and Prose – with general direction of Baba Vacaro, which will air every Monday.
Watch the first episode of the webseries:
Feliz 60 years!
The year of 2022 was reserved for various celebrations, but last week a special date was set aside to celebrate the birthday of 60 years from office Aflalo/Gasperini Architects. Partners and team received clients in São Paulo, partners and guests for a night of tributes and great celebration. guest of the event, a Eliane honored the moment that also had the presence of big names in Brazilian architecture.
Edgar Pickler, Cristiane Rocha, Livia Brito, Rogério Longoni, Roberto Aflalo Filho and Juliana Oliveira
Back