Architecture
Architect Barbara Dundes shows her office with Eliane products
1 min reading
|
admineliane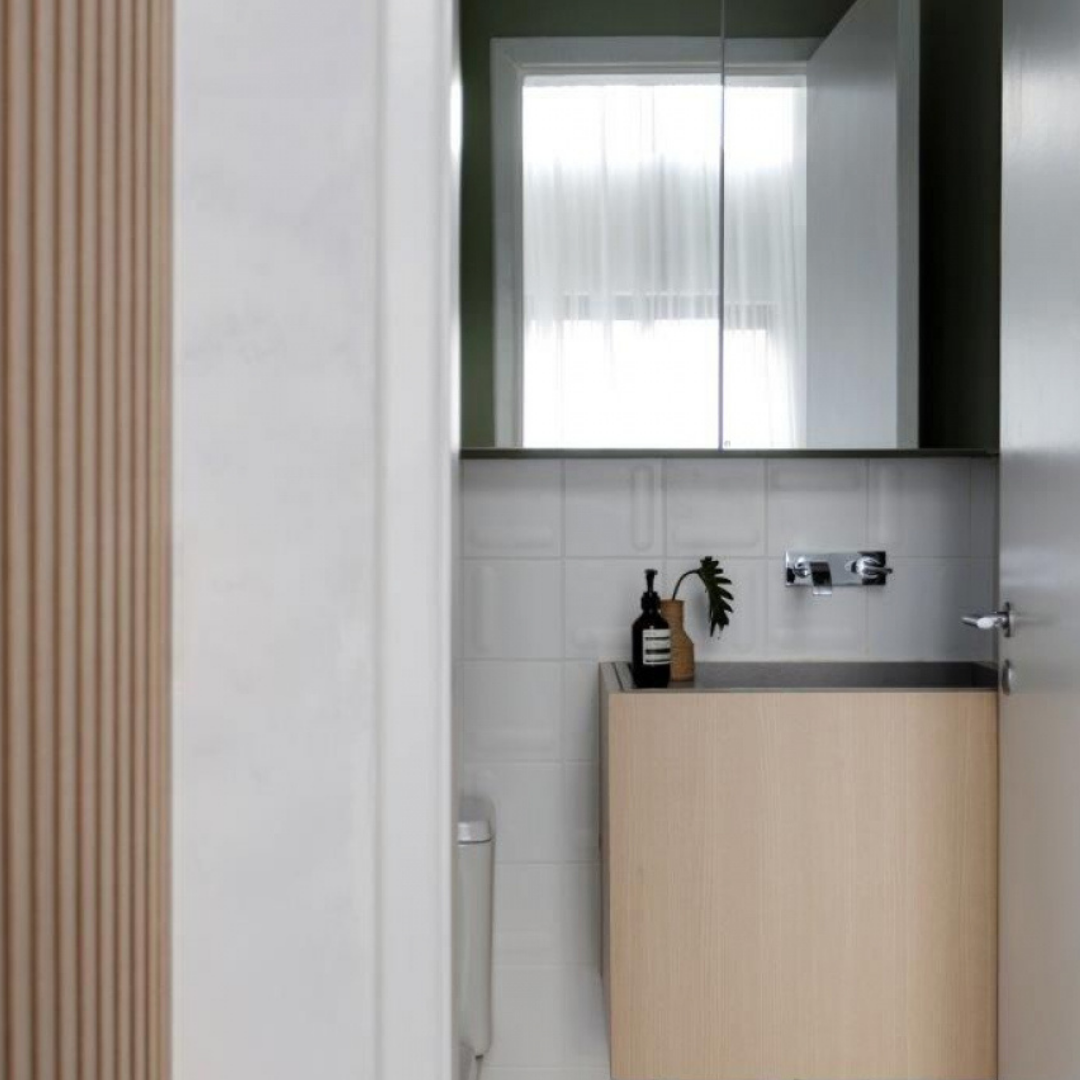 Merging coatings with creative and contemporary touches is the hallmark of the projects signed by Barbara Dundes. This characteristic was evident in the choices, pagination and uses of floors and tiles chosen for the architect's office, who underwent renovation.
Passionate about art and national design, Barbara translated this fascination into choosing Prancha products, of the collection Zanini Studio, Linear and Palladio, from Eliane, to compose the interior of her and her team's work environment.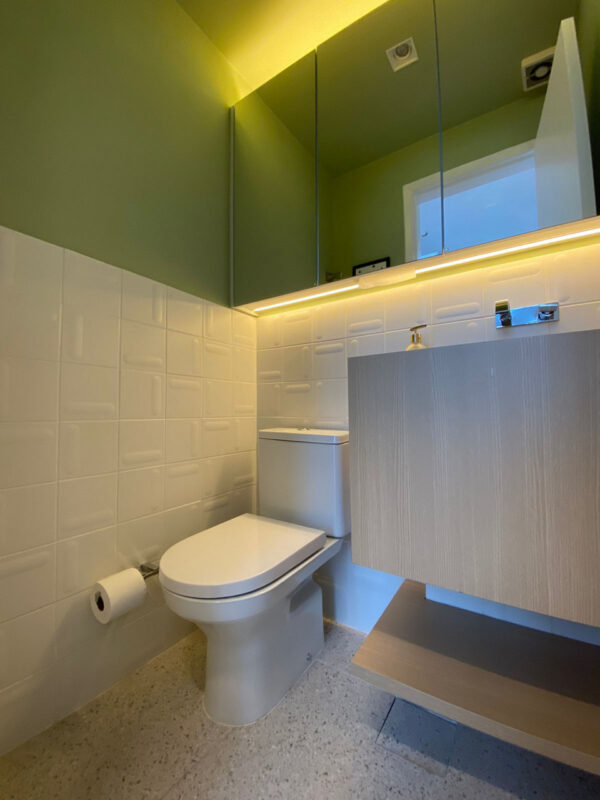 Photo: Marcelo gelschyn
created by design Bouton de Zanine exclusively for the brand, Board brings a subtle and elegant relief that captivated the architect. The tile was used in the toilet, in a pagination that plays with its shapes and volumes, that can be enhanced with lighting. "The board is a super interesting wild piece. In addition to the many creative possibilities it inspires, it still has this oblong shape, this roundness that has captivated architecture", tell Barbara.
to the bathroom floor, she chose Palladio Cinza. The Organic Aesthetics of Granilite, combined with the technology of ceramic tiles, determined the choice of the architect. "Palladio has the same beauty as granilite, with all the ease and durability of porcelain tiles", account.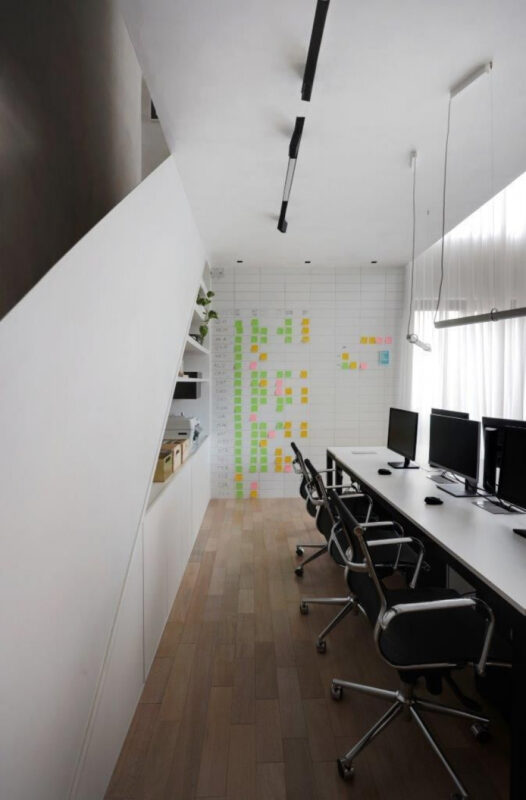 Linear White completes the decor in a very creative way. The tile's straight shape inspired Barbara to create a sheet made with the cladding on the main wall of the office.. "This spreadsheet allows us to have an overview of all projects in progress without losing anything. on this wall, each piece works like a line. Besides that, Linear is an elegant finish, that speaks to the other elements of our decor", finishes the architect.
Back