Events
17 the April the 2023
611st edition of the Salone del Mobile in Milan focuses on sustainability
5 min reading
|
admineliane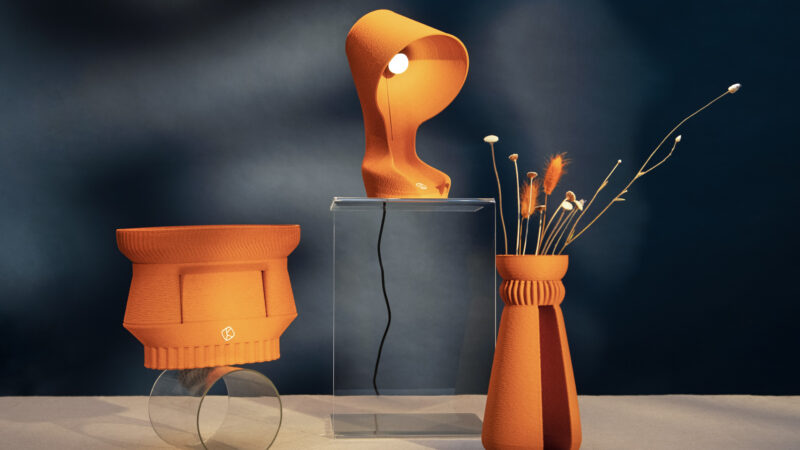 The most anticipated and important world design event, O Salone del Mobile in Milan takes place in the homonymous city, in Italy, of 18 a 23 of April and will bring, like always, expected news in the furniture sector, accessories and, in this edition, lighting, because after four years, at Euroluce again for dinner. Among the essential themes of the event, sustainability stands out as a bet on the future and as an element of innovation within a scheme of solid and traditional fairs. Great measures are being taken in this respect, to transform the 'Salone', indeed, at a sustainable event, as President Maria Porro explains, in an interview with the event's official website. "We started an investigation path dedicated to the choice of materials and techniques for building stands. When the 'Salone' came back in June last year, we became the first fair to join the UN Global Compact, while this year we took steps to obtain the ISO 20121, devising a series of rules and advice to contain the impact. as a federation, we accompany our companies, guiding them through the ecological transition process with practical help, both in obtaining funds and in obtaining sustainable materials."
(RA) use (RA) build (RA) think
Among the priorities of the 'Salone' for this edition, environmental responsibility, financial and social are crucial points to be considered. Thus, are among the premises of the fair: make the most efficient use of resources, reduce waste to generate minimal environmental impact, in addition to protecting human rights, the health and safety of the participants in the event and the workers involved in its organization. In order for these objectives to be achieved, the event presented procedures in order to identify suppliers of recycled and recyclable or reusable materials for the construction of common parts. It will also regenerate the resources that have been consumed and absorb the waste produced., choosing institutional partners whose strategies are centered on genuine concern for people and the planet.
"We believe that Salone del Mobile's actions should be guided by a deep sense of ethical duty. It is our responsibility to share knowledge and skills with all stakeholders in the design and events industry, to develop innovative solutions, aware that what we do today will determine the future of the next generations. We are all change agents, protagonists of this transformation, he told the president. In line with the central themes of the event, one of the brands present at the 'Salone' in Milan is Krill Design which has its production focused on design with zero waste and a company that has among its characteristics to promote the circular economy, towards a future in which sustainable practice, oriented towards a zero impact lifestyle, be possible.
With innovative production techniques, Krill will present at the 'Salone' the Ribera Collection composed by Ohmie – the Orange Lamp™, Method – the Totemic Organizer™ and Cache – the Open Vessel™. All parts are produced with Rekrill Orange®, patented biomaterial resource generated from orange peels, completely natural and compostable. With a velvety and robust finish, giving the design object texture, unique color and smell reminiscent of its origin, Rekrill Orange® is the perfect material resource to create an eco-friendly collection.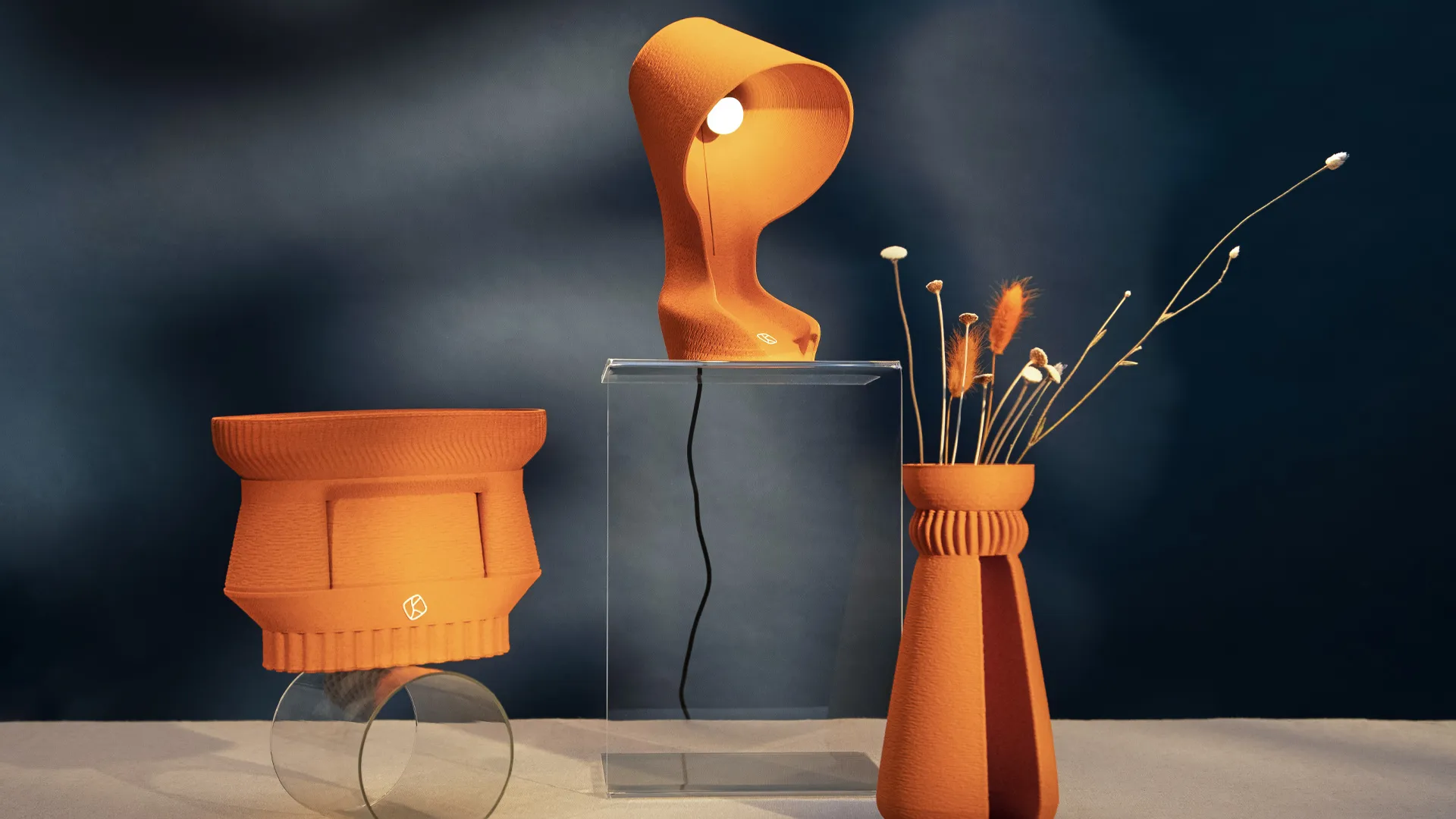 "And there was light"
Another eagerly awaited event is Euroluce which, every two years and concurrently with the Salone del Mobile in Milan, presents technological and design innovations focused on lighting. euroluce arrives in 2023 with the exhibition "City of Lights" in which it is configured around the presence (or absence) of light and its ability to alter the perception of space. The exhibition talks about the objects that contemporary designers are exploring and the production of items inspired by luminous events., spheres in orbit, dazzling eclipses and colorful auroras. "The lighting design, in our sensitive contemporary world, is a conveyor of atmospheres and symbols, permanently illuminated subjects in which a narrative between technology and poetry is woven between the extreme points of luminous horizons from which the objects that will illuminate the future will emerge", says curator Matteo Pirola.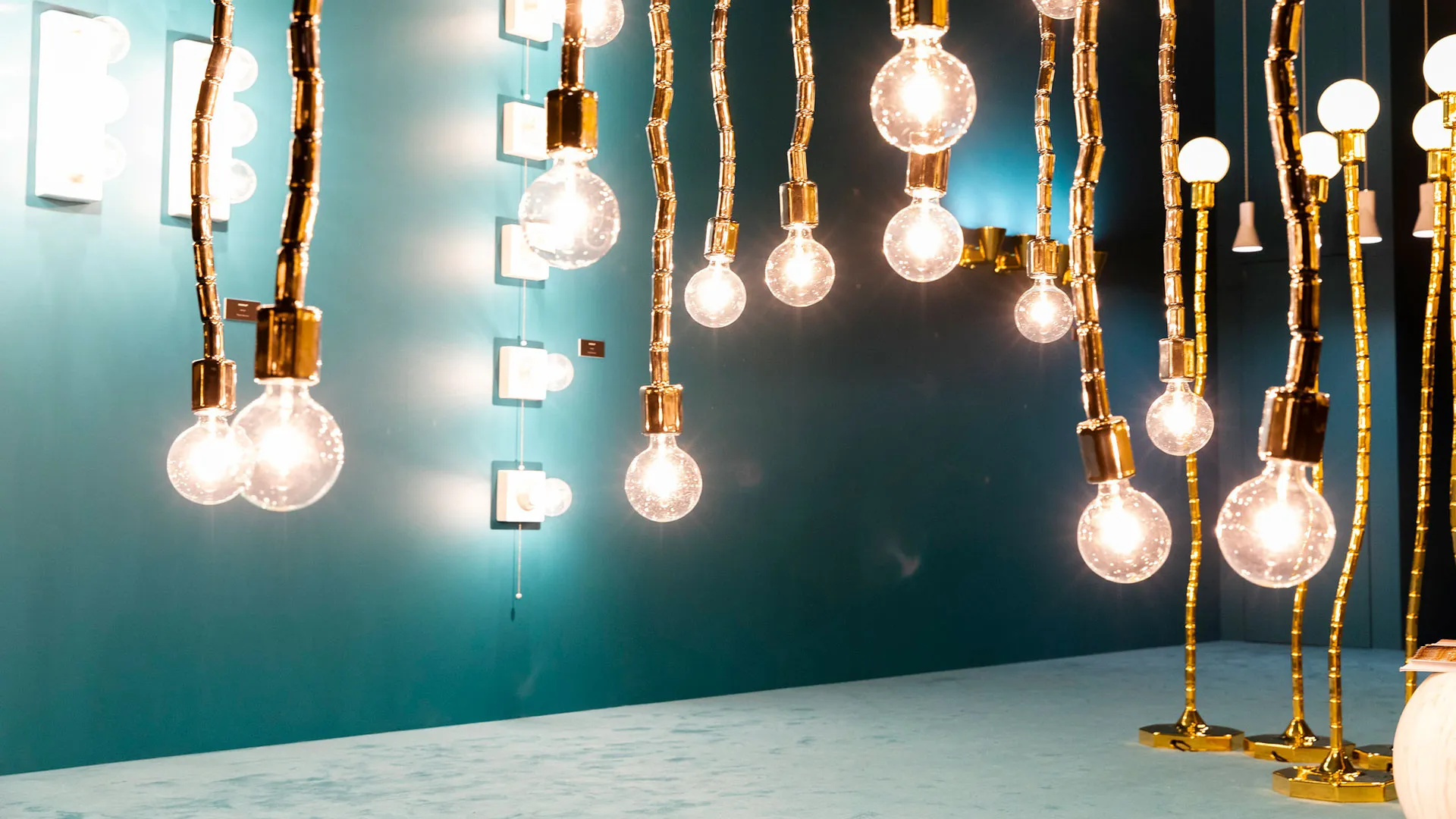 E, with the same weight that fururo has in Matteo's speech, full president. "Lighting today does not just consist of illuminated objects or light bodies., it's technology, involving architecture and interaction. We want to narrate all this through an interdisciplinary approach. There will be a lot of design, mainly produced by companies, but there will also be science, art, graphic design, photography, literature and architecture. All the different facets of design, basically. we conceived, like this, a kind of 'city of light' with public spaces and large exhibitions, curated by a multitude of people, between architects, curators, interior and lighting designers. We wanted to look to the future, without neglecting our roots." In its latest edition, Euroluce was attended by more than 420 exhibitors, half of which, foreigners, who met and confronted each other about technological and lighting innovation, eco-sustainability of appliances and lighting sources, energy savings and up-to-date software, including home automation systems. For this edition of the Salone del Mobile in Milan, "the layout is becoming more and more organic and simple, allowing everything to be seen – we know how labyrinthine this event can be. Also, in the new exhibition layout, We use software aimed at making the best use of the spaces at the fair, guaranteeing visitors an innovative and optimized experience", finishes Maria Porro.
Follow the body of the Salone del Mobile in Milan on our networks: @elianerevestimentos
Back