Tips
Large format porcelain furniture
1 min reading
|
admineliane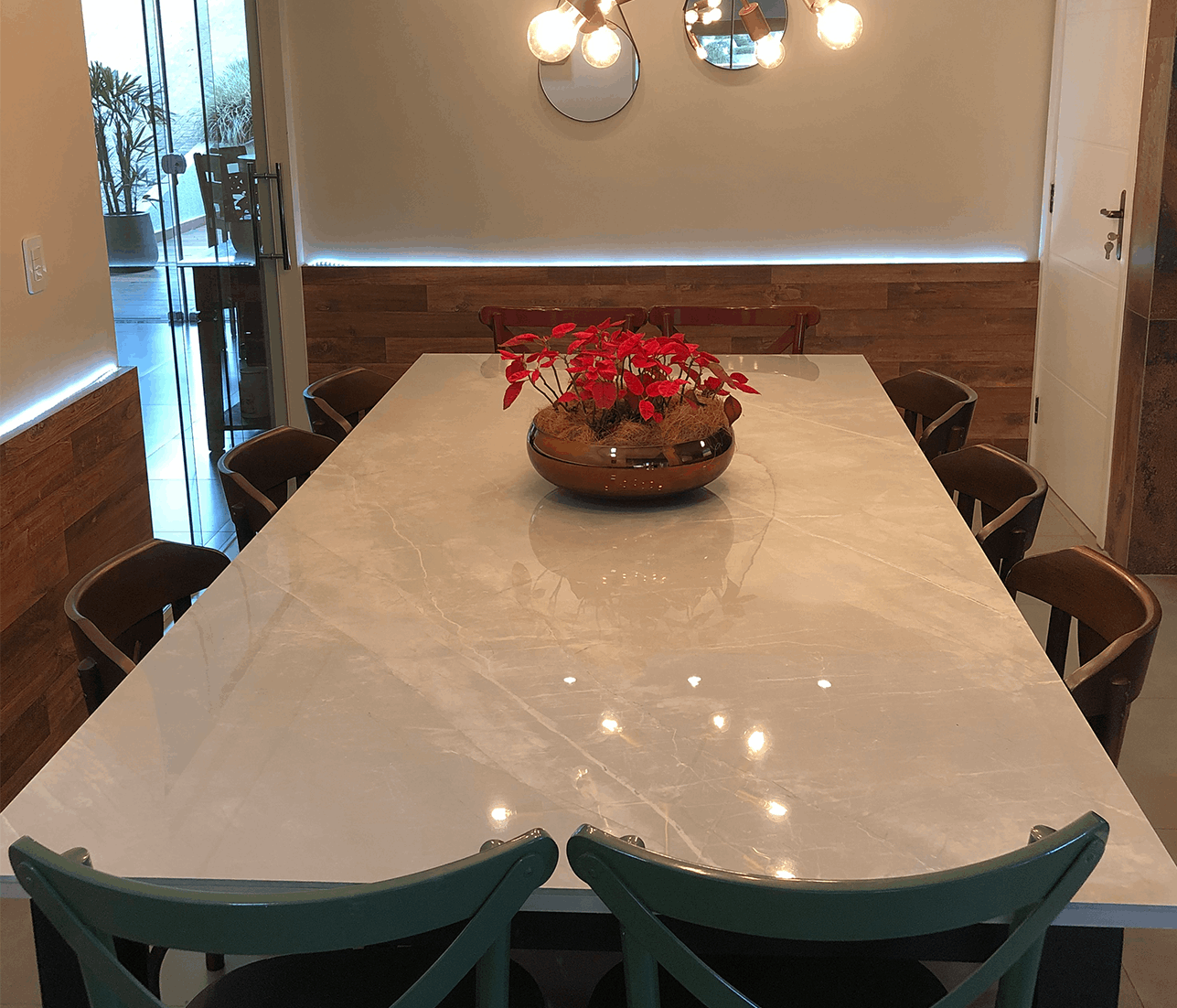 The applicability of porcelain tiles goes beyond their use in construction and contributes to the decor in a broader and more creative way, from floors and walls to countertops and furniture. This is a trend that evokes products in large format, putting them in the role of protagonists.
In a project signed by the firm DUO – Arq+Design, where industrial aesthetics have a lot of appeal, or Porcelanate Marble Gris, in size 120x240cm, won the center of space. Used on the kitchen table, the material brings all the beauty, durability and easy cleaning of gray marble for porcelain tiles, which still helps to value other objects in the environment, as the light fixture.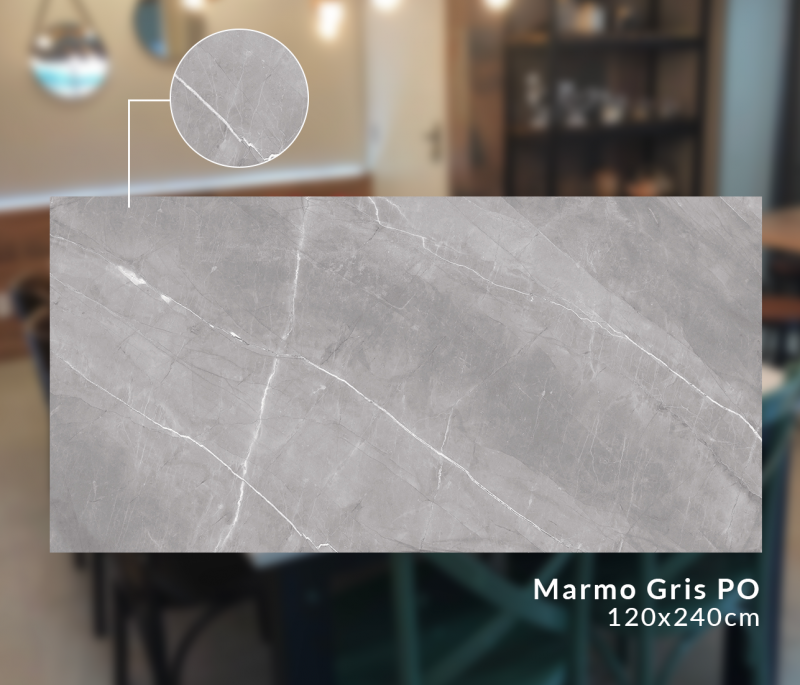 Marmo Gris is part of the Collection, one of Eliane's novelties for 2020, which brings 13 porcelain tiles in sizes 120x240cm and 80x160cm, ideal for furniture and countertop applications. Collection consists of coatings inspired by the beauty of natural stones from different parts of the world, in aspects of cements and metals.
Another ideal novelty for countertops and furniture is porcelain Stelar, from the Lumen collection(below), Eliane exclusivity in Brazil. In size 80x160cm, in black and white colors, with polished and natural finishes, and 9mm thickness, the product provides sophisticated clean aesthetics for facades, benches and furniture.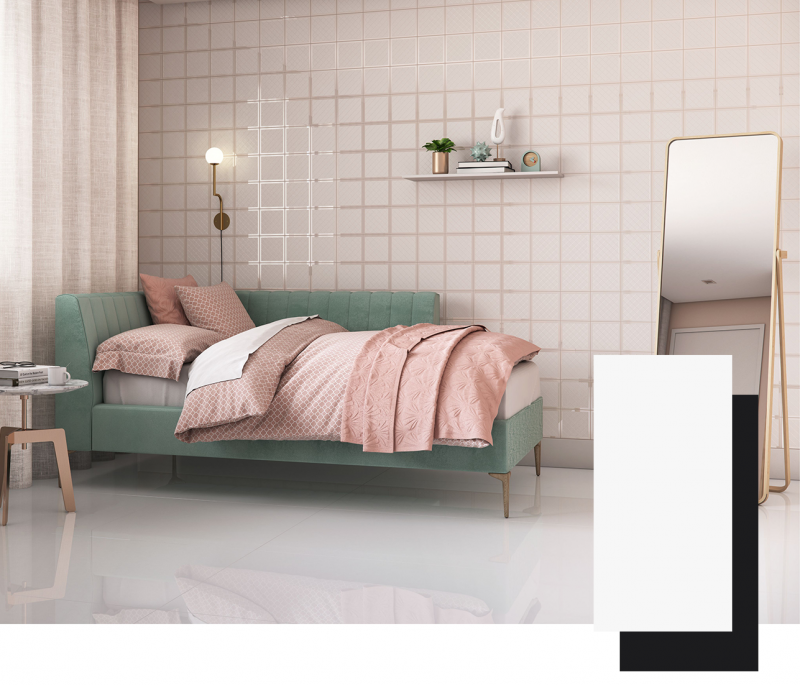 Stelar White PO 80x160cm, Ethereal 2 Rosa AC 15x15cm
Back