Tips
Lighting highlights effects on geometric coverings
1 min reading
|
admineliane
Geometric coverings are gaining more and more space due to the versatility and ability to compose classic and contemporary environments. The current touch is given by both 3D and relief effects, and for the design they present, but the individuality of each piece can be further appreciated. A more careful lighting, for example, has the power to highlight effects on geometric coverings and give a special atmosphere to compose unforgettable environments.
geometric coatings, like the FlakeGeo it's the Flake Wood, that go well in areas such as rooms and offices, may have the features highlighted by indirect lighting, that gives an idea of ​​movement, as the eyes roam the coated walls. Spots directed with lamps with yellow effect can draw attention to a specific point of the coating and generate a greater feeling of coziness.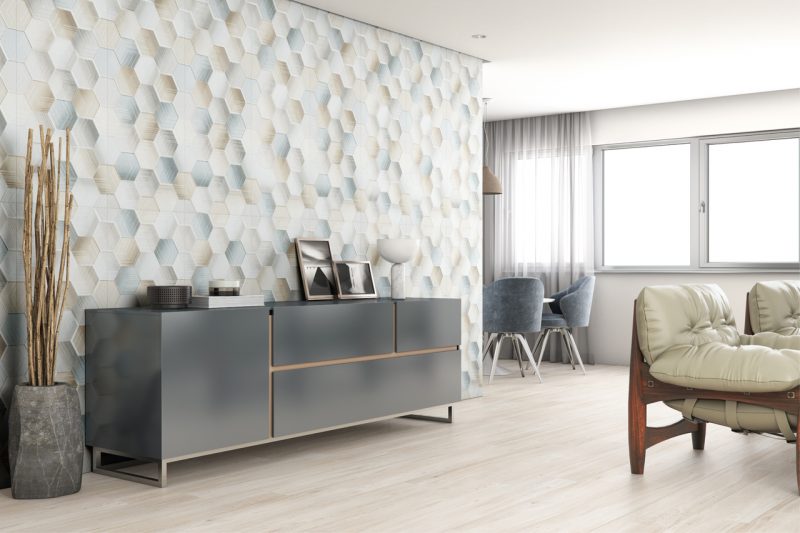 Flake Geo AC 45x120cm, Oak Ivory Ma 19.4×118,2cm
In environments with developed coatings, how Bloom White, Poligon Branco, e Pigues Bloom into quarters, for example, direct illumination tends to highlight the parts of the design, valuing the lines and dimensions of the coating. With more decorative feature, this type of lighting gives a more charming air to the environment.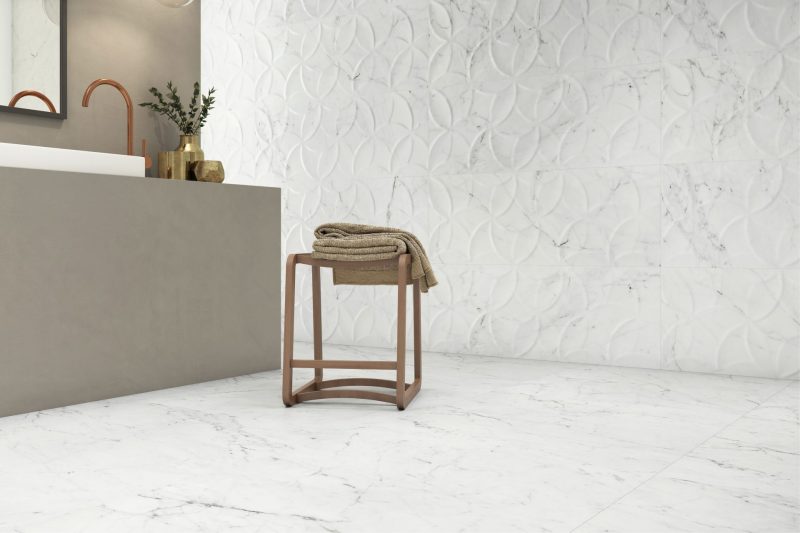 Freckles AC 90x90cm, Make Greige AC 160x320cm, Pigues Bloom 45x120cm
Correct lighting can transform environments. You can create scenes, cause different sensations and highlight elements, when you find the ideal light. Explore all the possibilities of lighting!
STAY IN!
If you liked this post, be sure to sign up for our webinar on: "Adequate lighting for the right coating". Renata Pocztaruk is an architect, consultant, Co-Founder do @arqexpress @clubarqexpress @moodarqexpress and our guest for a chat about the ideal lighting for each environment. Learn about the types of lamps, lamps, your possibilities, effects and what you need to know, so that lighting changes your environment!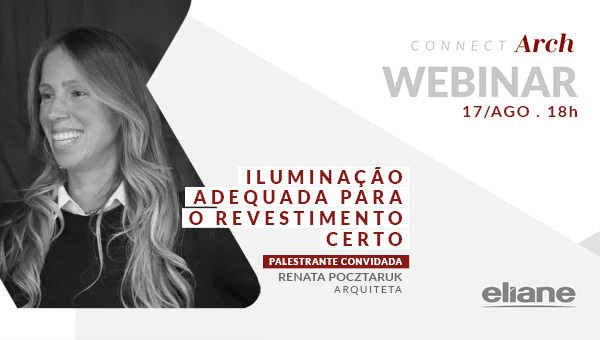 REGISTRATIONS: www.connectarch.com.br and also get to know our Relationship Program for Architects and Designers.
Discover our complete portfolio at: www.eliane.com/produtos or download our collections catalog at www.eliane.com/downloads
Back