Eliane
Gattaz: pioneer in the use of the ventilated porcelain facade
1 min reading
|
admindrift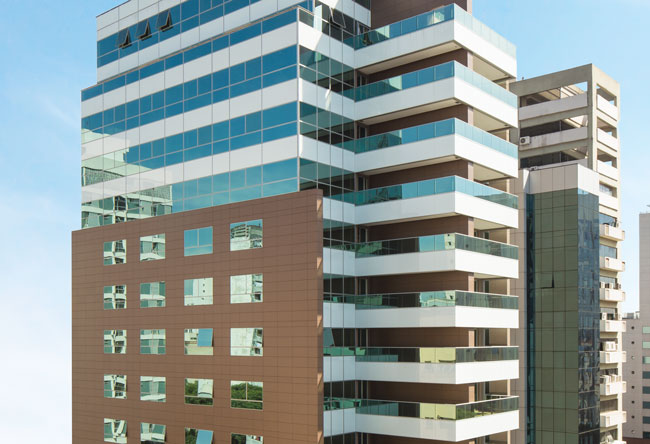 The Bela Cintra corporate building, located in São Paulo, is the first enterprise to receive the ventilated facade produced exclusively by Eliane. With own production, the company is responsible for the manufacture of porcelain panels and the fixing system of this technology, known for making the work more efficient, safe and add aesthetic value.
For Bela Cintra, a Eliane Technique also developed a work to personalize the color of the ceramics, meeting the needs of the project in a customized way. According to the engineer responsible for the work, Flavio Gattaz, the construction company Gattaz opted for technology to invest in innovation, aesthetics and thermal comfort. "We must always look for new technologies to optimize costs and processes and, mainly, to create differentials in the enterprise. The ventilated facade is an innovation that is easy to understand and to be viewed even by users of the building. This creates value for our enterprise and certainly makes it a reference in terms of construction technology. For us, engineers also add value through knowledge and experience ", enfatiza Gattaz.
With 14 floors and more than 8 thousand m² of built area, Bela Cintra promises to be an important corporate enterprise located in one of the largest business centers in the world. Are 1.800 m² of facade clad with Eliane porcelain tile. "With the facade ventilation, we will have a considerable reduction in energy consumption. The durability of the ventilated facade, superior to conventional coatings, it is also an important item of sustainability ", comments Gattaz. "The facade is always the first impression we have of a work. A quality facade obliges us to raise the general standard of the technologies and finishes of the project. We have to differentiate ourselves, innovate and, like this, add value to the enterprise ", praises the engineer.
Back