BIM
Era Revit: the revolution of BIM technology in virtual buildings
1 min reading
|
admindrift
BIM technology has brought a silent transformation, but impossible to ignore in the world of construction. Na Emag this year we talked about the biggest revolution in architecture and engineering projects since the handmade designs gave way to computer aided.
The acronym comes from BIM Building Information Modeling or, in good Portuguese, Building Information Modeling.
It is an intelligent 3D modeling process that gives architecture and engineering professionals, as well as those responsible for implementation, insight and tools needed to plan, design, build, and manage buildings much more efficiently integrating all structural systems, mechanical, electrical and hydraulic.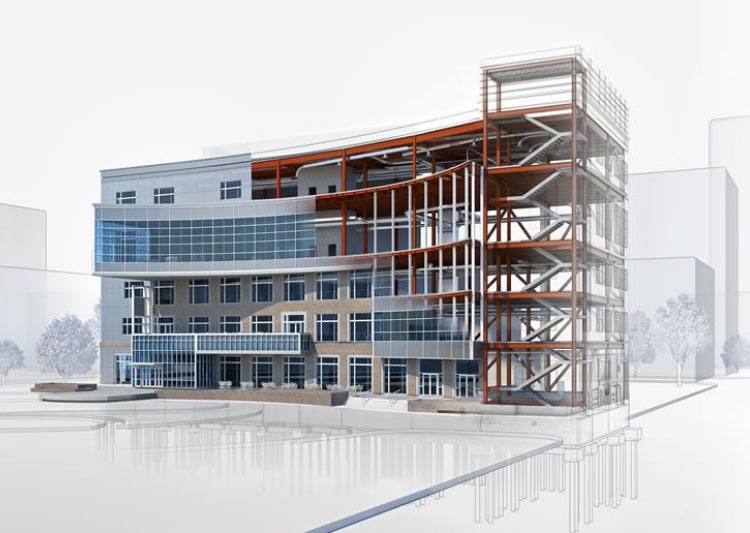 Autodesk image
A multidisciplinary approach is what differentiates BIM CAD. The main exponent of BIM, currently, is the software Revit. Up until 2002, he was the competitor AutoCad, when it was purchased by Autodesk and both started to be supplied by the same company. Today, Revit is seen by the company as the future development of construction and infrastructure solutions.
In a market increasingly less tolerant of waste and inefficiency, the use of BIM is growing. The Eliane Group is one of the pioneers in Brazil and has a materials library with more than 1.500 coatings for use in projects done by the platform. The material can be accessed on here.
Learn more about BIM giving the full story on the subject in magazine Emag 2018.
Back