Events
Eliane Tec promotes Innovation Seminar in Salvador
1 min reading
|
admindrift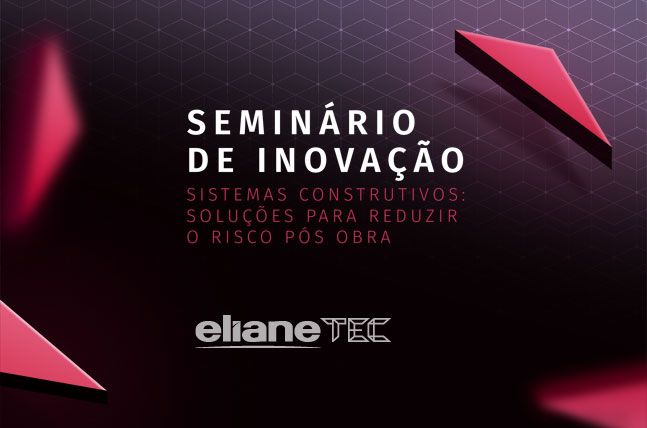 A Eliane Tec – Eliane Group brand specialized in integrated solutions and services for engineering projects – promotes the second edition of the Innovation Seminar, that happens this Thursday, 09, no Salvador Shopping Business, in the capital of Bahia.
The event brings together experts in construction systems for major works, who will give lectures focused on new services and technical products with high added value, in addition to successful cases of implementing innovative technological systems.
Aimed at leading Bahian architecture professionals and offices, engineering and construction, the lecture circuit has as its main theme "Solutions to reduce post-construction risk", proposing the strengthening and the importance of practices that aim to reduce the construction costs, from the execution stages to the final operation of the projects - in addition to contributing to the sustainable performance of buildings.
Check the complete program of the event: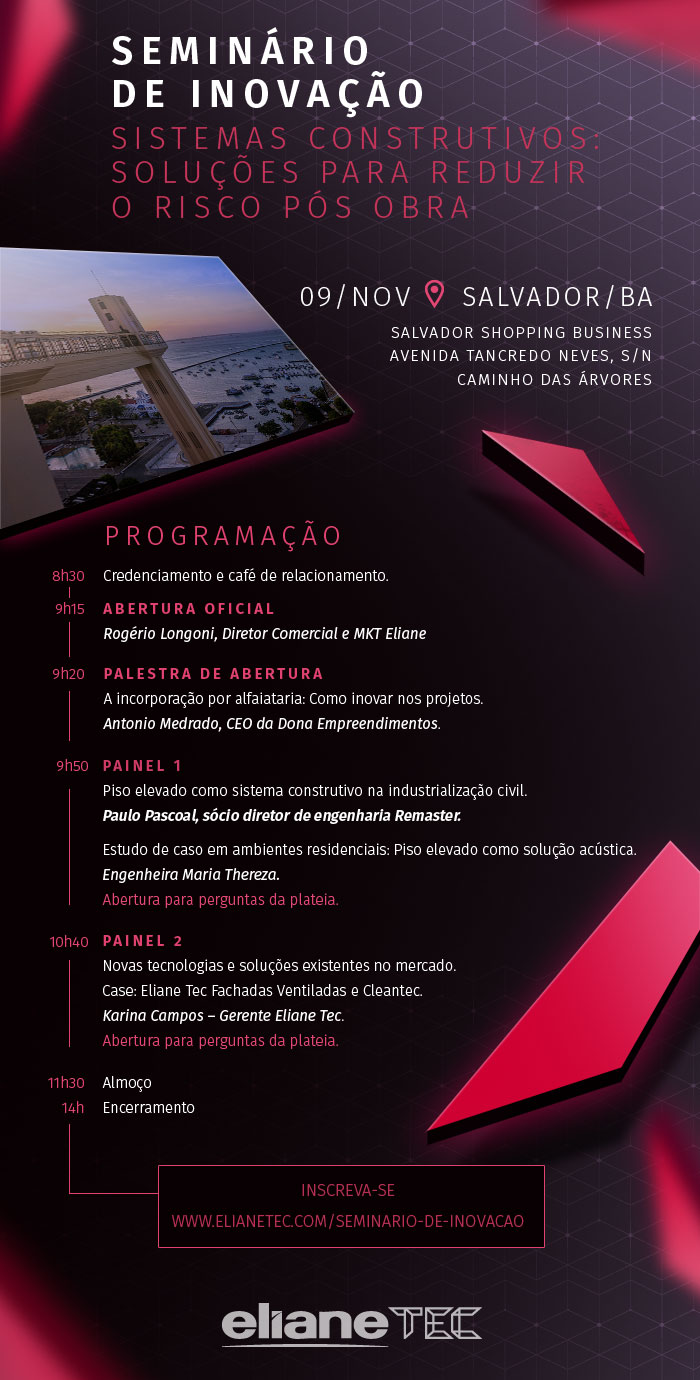 Interested in participating? Make your registration on here!

Attention: places are limited 😉
Back