Events
Eliane and Alex Hanazaki in CASACOR SP 2017
1 min reading
|
admindrift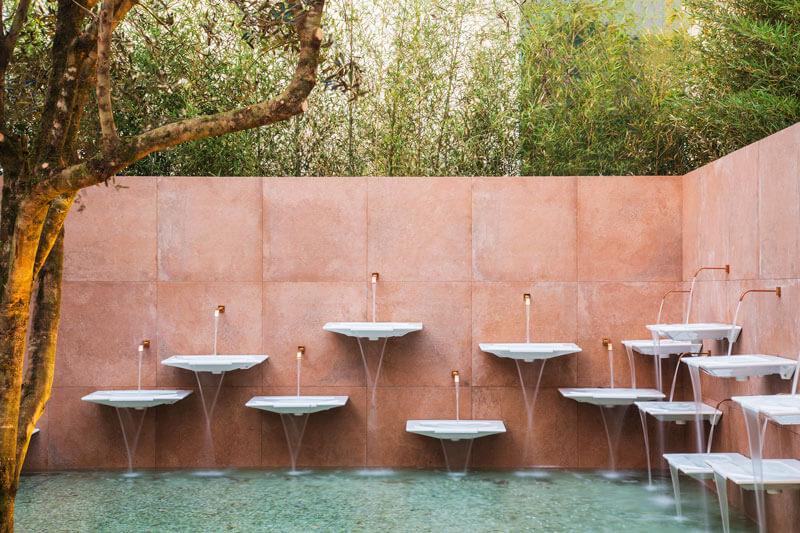 After the success of Eliane Square, the turn of Alex Hanazaki surprised once again with a fabulous space in CASACOR SP. With an area of ​​1000m2, this year is a garden that has been taking care of the hearts of São Paulo edition of the show visitors.










The coatings chosen to be part of this new project were the AGA collection, porcelain signed by the architect himself landscape for Eliane Coatings. Hanazaki created a true sensory maze of very high aesthetic rigor using the smartly 7 porcelain shades inspired by nature.
"We use a pixelated blends with every shade Collection, going against the chromatic uniformity – something as currently used in architecture. To generate a greater sense of breadth, pagination floor continues vertically, extending to the walls ", explica Hanazaki.
Check out some photos of this amazing garden:
To be applied in Deca Garden, the collection AGA received treatment Cleantec, exclusive nanotechnology in Brazil that promotes outdoors removing dirt through the rain water and helps in air purification. Already indoors technology reduces the proliferation of bacteria, fungi and microorganisms that cause odor, stain or mold, reducing the risk of allergic diseases. In addition to beautiful, a space full of technology!
Remembering that there's still time to visit. The display continues until the day 23 July at the Jockey Club in Sao Paulo. If you check closely, do not forget to post your photo using #elianerevestimentos or by checking our profile Instagram 😉
Back