Social responsability
Eliane donates coatings to the radiotherapy sector at Hospital São José
1 min reading
|
admineliane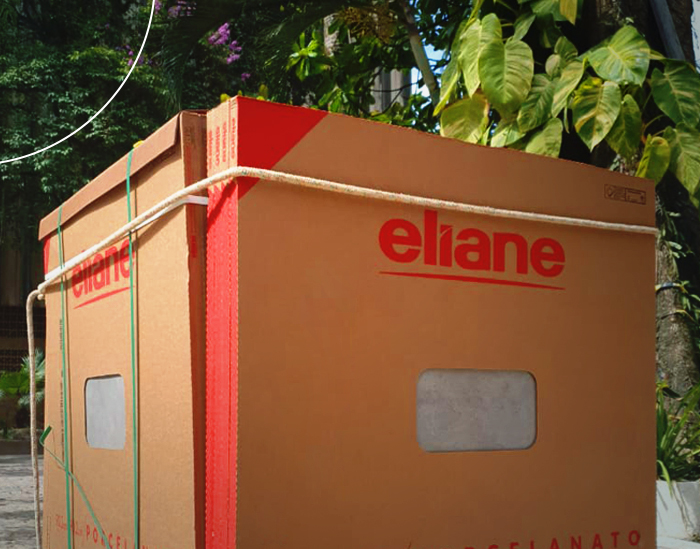 Practicing solidarity is good not only for those who receive a donation, but also for those who perform it. This is what motivated the donation of mortars, grouts and floors received by Hospital São José and which will be used to expand the institution's radiotherapy sector. The materials were donated, respectively, by the Inkor Group, from Imbituba, and by the companies Eliane, from Cocal do Sul.
"We donated all the material necessary for laying the floors of the work in the radiotherapy sector. We believe that helping the institution is very important, because a company has a fundamental role in society and we also have the social part as a priority, therefore, nothing more fair than helping institutions in the cities where our customers consume our products. We are partners of several causes and actions and we will always be so ", explains the director of the Inkor group, Luiz Gonzaga de Carvalho.
Eliane donated to HSJosé, 170 square meters of floor that will also be used in the work. "Social responsibility is in Eliane's DNA. We understand that the industry exists to contribute to and care for the community, especially by the health sectors at a time like this. But this is a practice in the company. Last year, the transfer to the hospital of R $ 88.700, through tax incentive, contributing to the acquisition of magnetic resonance equipment to strengthen the Diagnostic and Oncology Center. The donated coverings will now be used to revitalize the same sector ", comments the CEO of Eliane Revestimentos, Edson Gaidzinski, Jr.
*Jessica Pereira – Hospital São José
Back