Decoration
Tips and kitchen coverings ideas
2 min reading
|
admindrift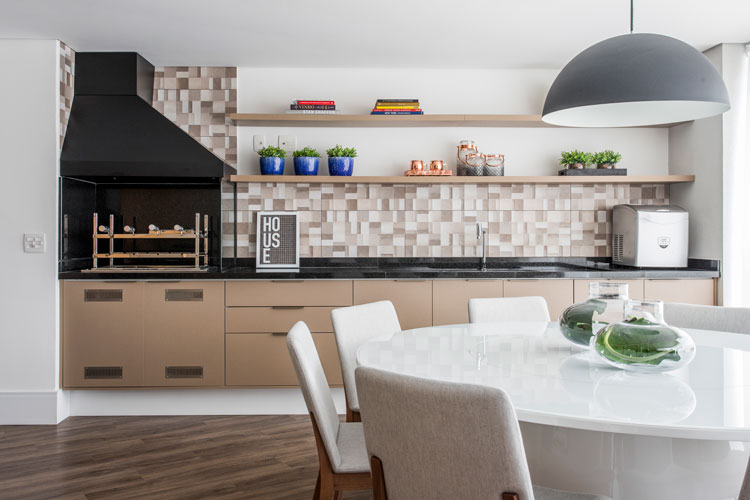 Choose kitchen for coatings is far from being a difficult task, but requires attention to details that can make a difference when carrying out the tasks that everyday space. The meals preparation area must be practical, easy to clean and still reflect the style and personality of the residents.
The first point that we will examine is the choice of flooring. The style and appearance of the coating is a very personal matter. Between floors and porcelain tiles with wood effect, cement, marble, tile and so many other options monocolor or color, surely you will find on here a lovely ceramic to call your.
The kitchen floor you can use coatings of all types of finishes, being polished (PO), satin (AC) e mates (MA) the most common use. textured coatings are not the best options for the floor this environment, because its rough surface tends to accumulate more dirt.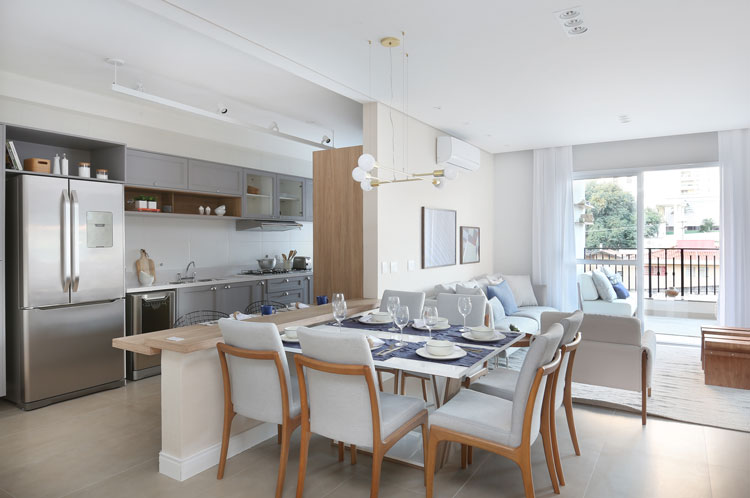 Porcelanato Munari Greige | Marcella Salles Architecture Project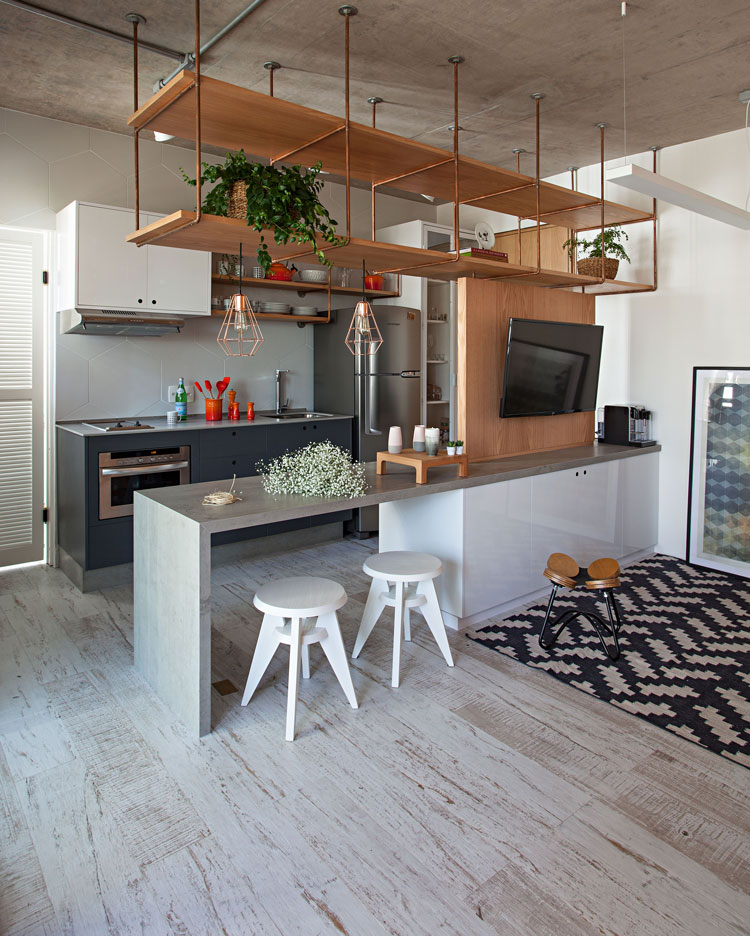 porcelain Blanc | House project 100 Architecture | Photo Gui Morelli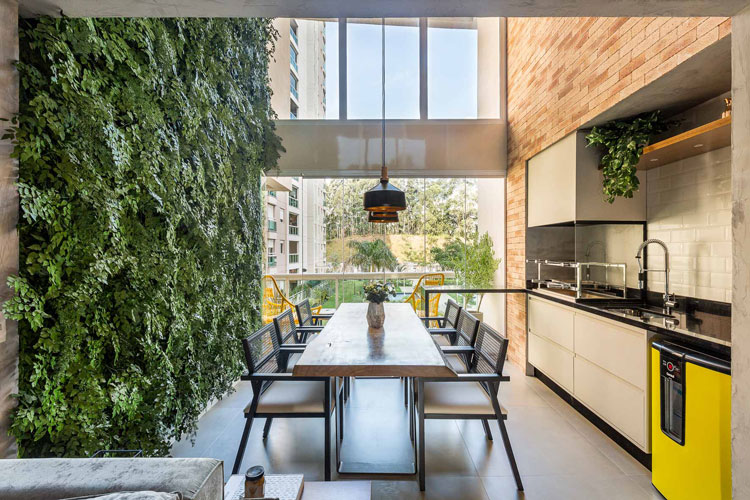 Porcelain Munari Cement | Create Interior Design | Photos Gisele Rampazzo
The same coating was used to coat the ground can be applied on the walls (remember that the opposite can never be done!), but who can resist the beautiful combinations that can be created to connect the floors and porcelain tiles to?
For a more interesting result choose finishes that harmonize with each other, either through a color chart, prints or patterns.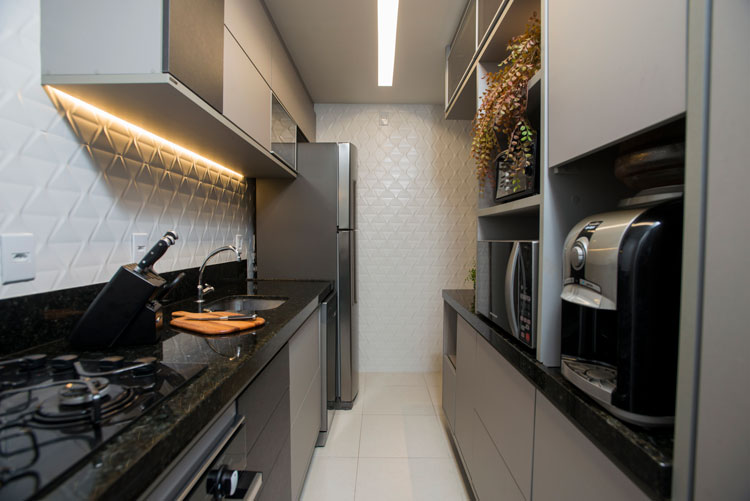 Cartier tile Blanc | Veronica Martinez Interior design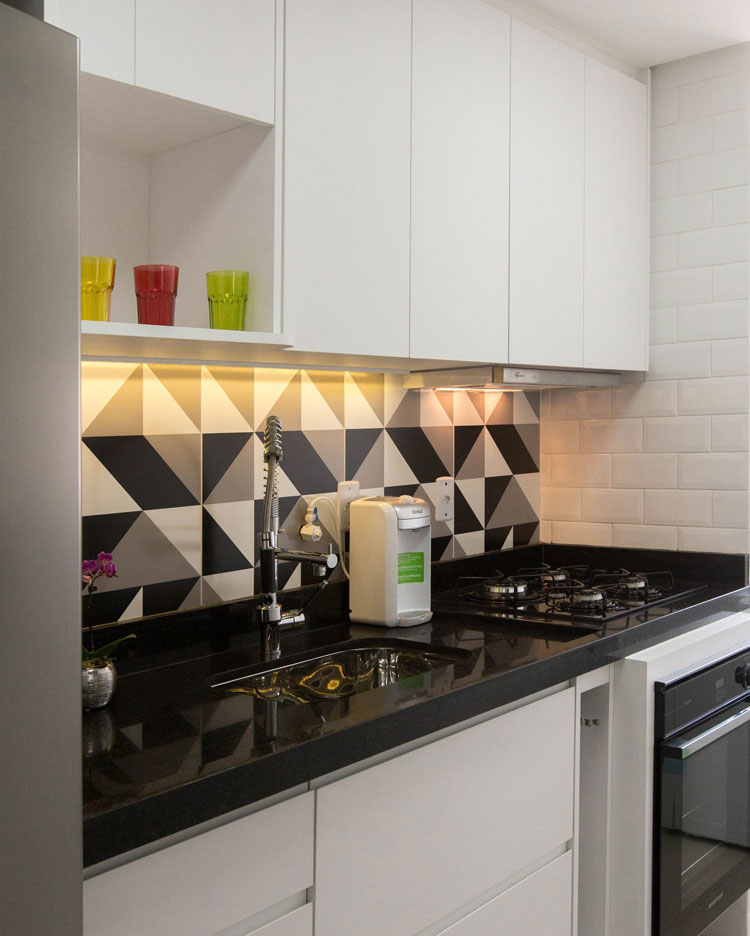 Bauhaus tile | Architecture The Cube Project | Camila Costa photo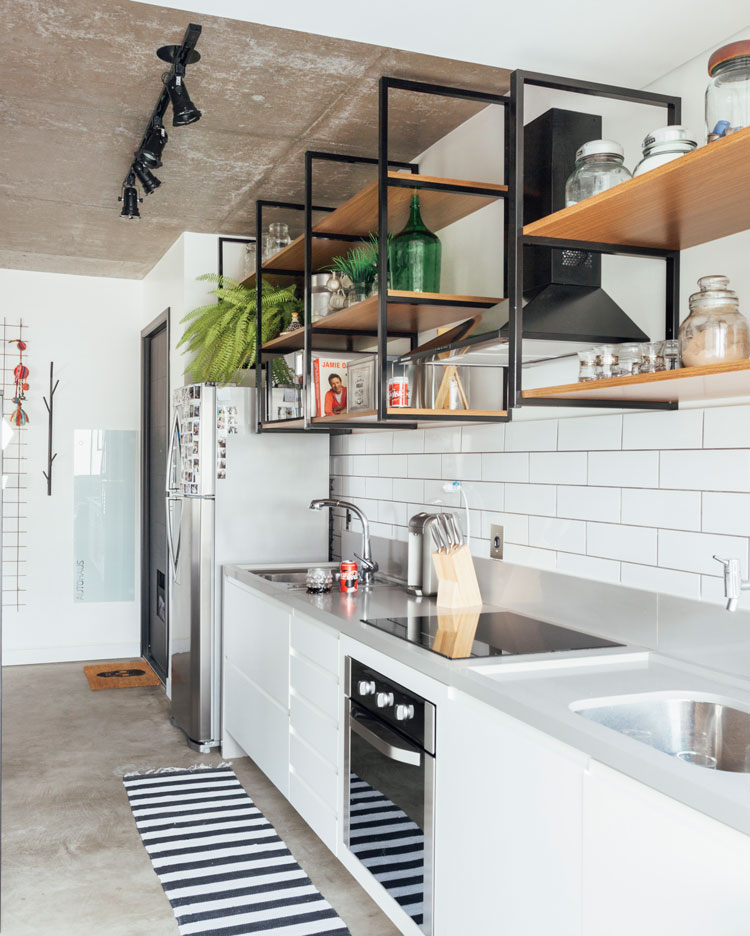 Azulejo Linear White | W4 Architecture Project | Cristiano photo Bauce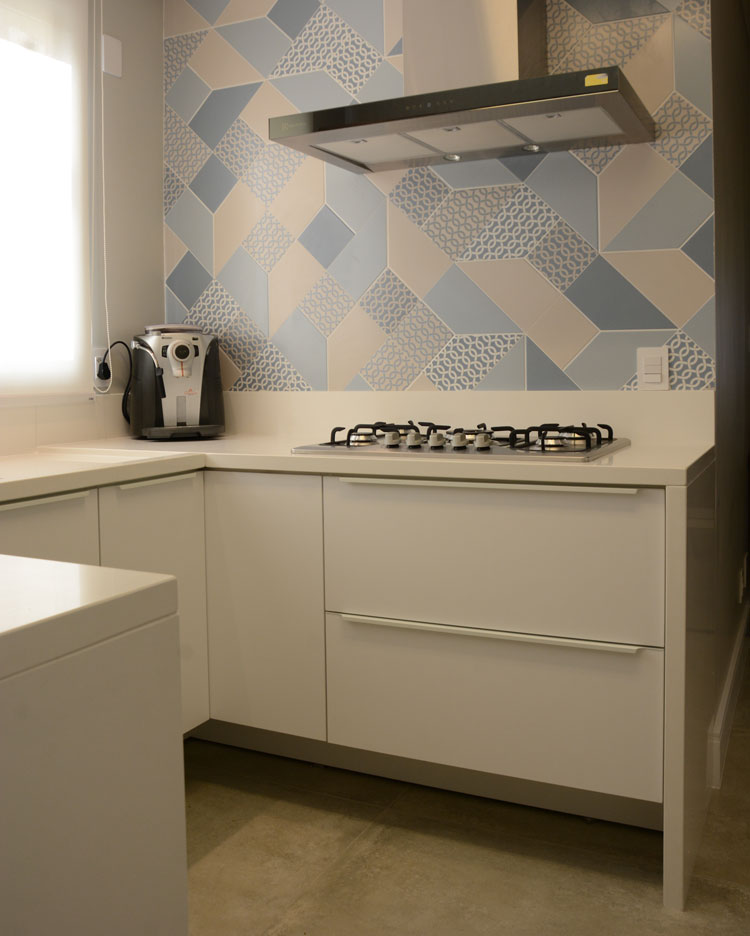 Azulejo Look Blue Decor | Dritto Architecture Project
well explored, Gable can be the highlight of your kitchen decor! The tiles are also the most recommended type for this site (wall) and can present colors and designs most striking leaving good modern space.
For cleaning on a daily basis, water and mild detergent are usually sufficient, but you can make use of creamy scouring with diluted vinegar (1 of scouring and 1 part vinegar to 5 parts water) for a more complete cleaning according to need. Apply the mixture to the recommended ratio, leave it for about 10 minutes, rub with soft sleeve and then remove the solution applied in full.
In this area, the restriction is only for the use of metallic tiles due to the heat and fat generated on site. Surface decorated with metals must follow specific maintenance guidelines.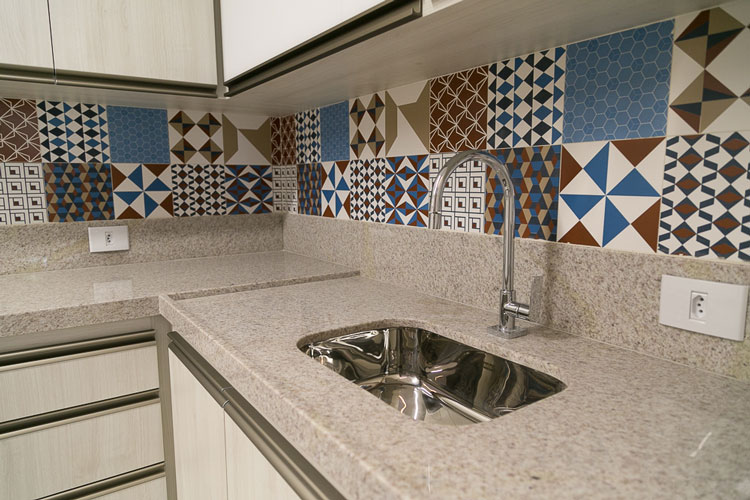 Geometric Tile Patchwork | Project Nine Point A Architecture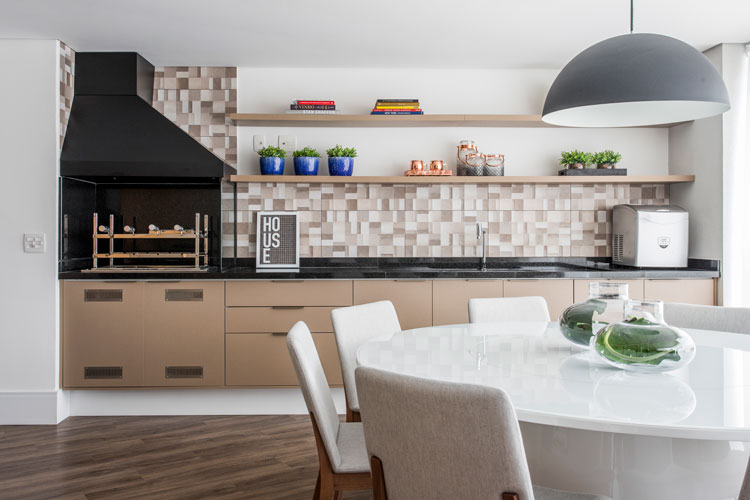 Creative Tile Lady | Sesso project & Dlneshi | Photo Thiago Travesso
Cement Tile Patchwork | Project Dumont Brugnera Architecture
Did you know that with porcelain tiles of larger formats you can create countertops sensational for your kitchen? They are resistant, as durable as natural materials and undeniably beautiful options to complete the visual environment.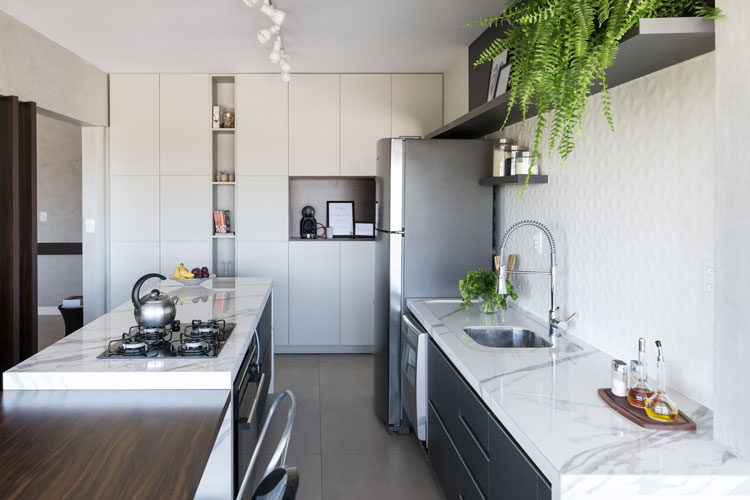 White porcelain Marmo | Atrio Architecture Project | Photo Marcelo Donadussi
Whether for floor, wall, Gable or countertop, count your Eliane products when choosing their coatings for kitchen!
Back