Decoration
Learn different styles of coatings for Gable
2 min reading
|
admindrift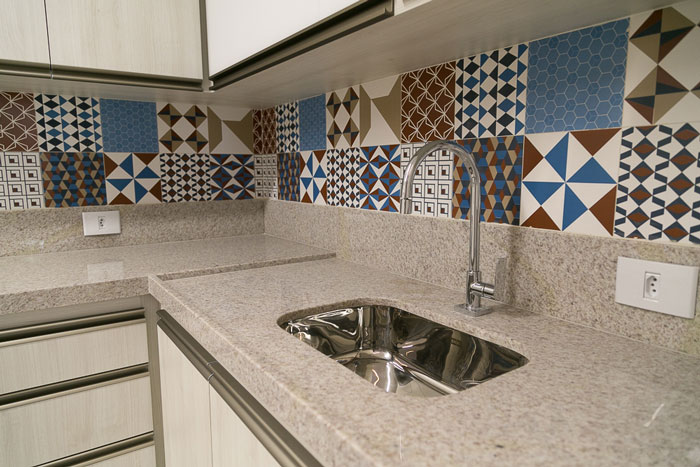 If you are renovating or building for the first time may not yet have come across the term Gable. Do not panic, it is nothing more than that range that exists on almost all sinks and kitchens vats, bathrooms and other environments.
Its main function is to protect the wall of water, besides facilitating (is very!) splash-cleaning foods and fats, especially when the cooktop is part of the same bench. But here as our strength is to combine beauty with practicality, Our ceramic tiles go beyond protection, carrying a special charm to the decor of this space that has to be practical, but it can also be beautiful!
There are many styles of different coatings, you're sure to find a tile or porcelain tile option to call your! Let's start talking about patchworks, which are the colored tiles that make the greatest success in the pediment by their colors and designs. They are thus called because they have different patterns that are combined together.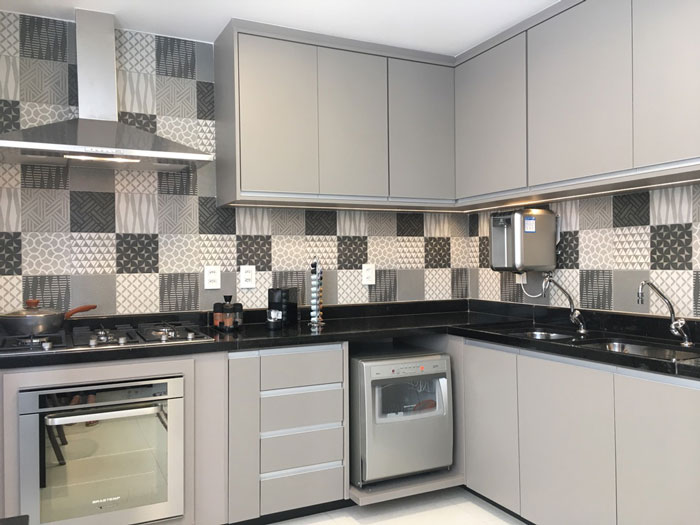 Patchwork Cement | Project Dumont Brugnera Architecture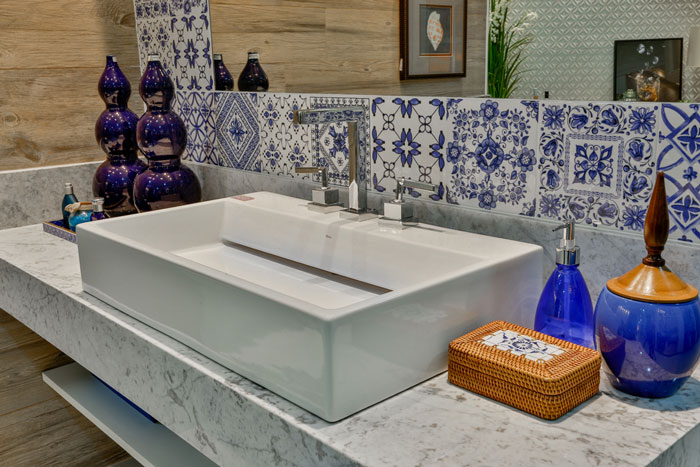 Patchwork Iberia | Project Jairo Schwartz | Photo Osman Quintanilha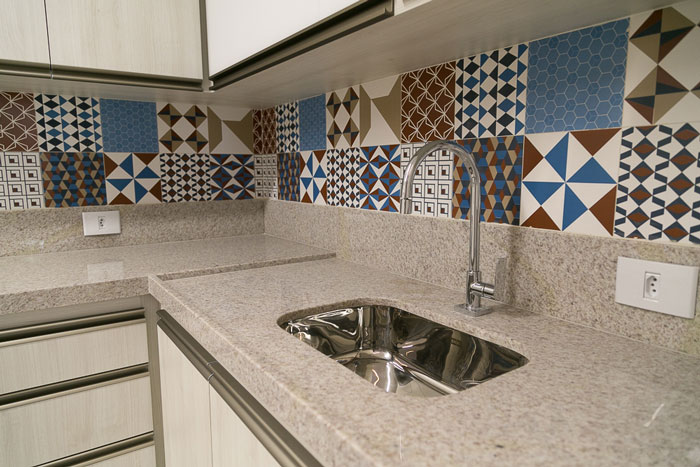 Geometric Patchwork | NovePontoUm Architecture Project
For those who also like different color and effects, the 3D coatings are great choices. They may have patterns that simulate three-dimensional drawings or bring elaborate textures that result in a super modern look!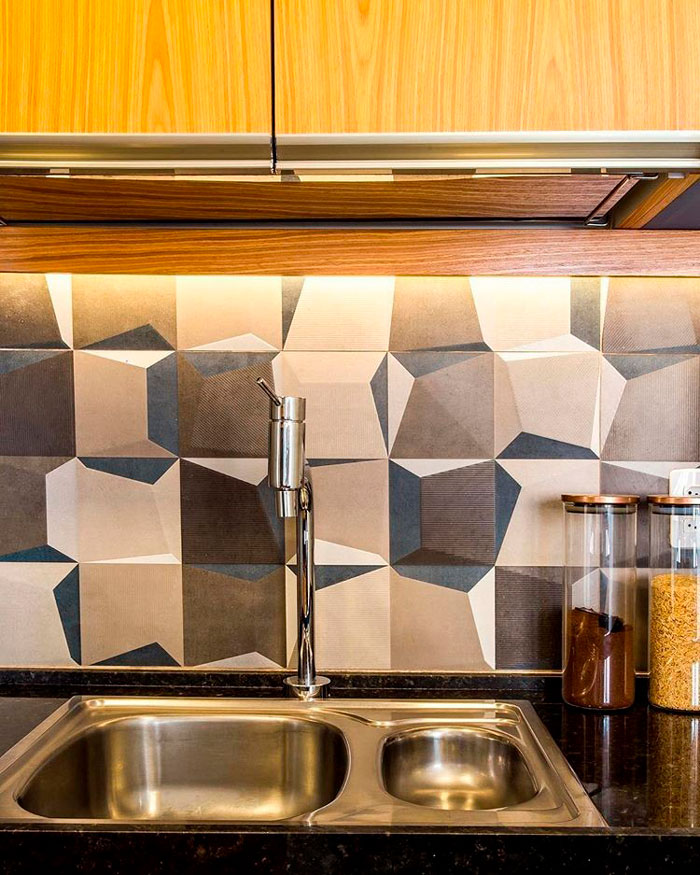 Munari Shadow Mix Blue | Project Rafael Ramos Architecture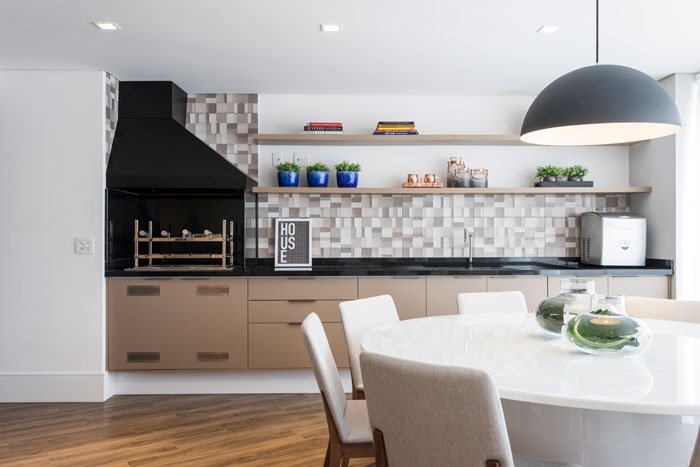 Creative Dama | Sesso project & Dlneshi | Photo Thiago Travesso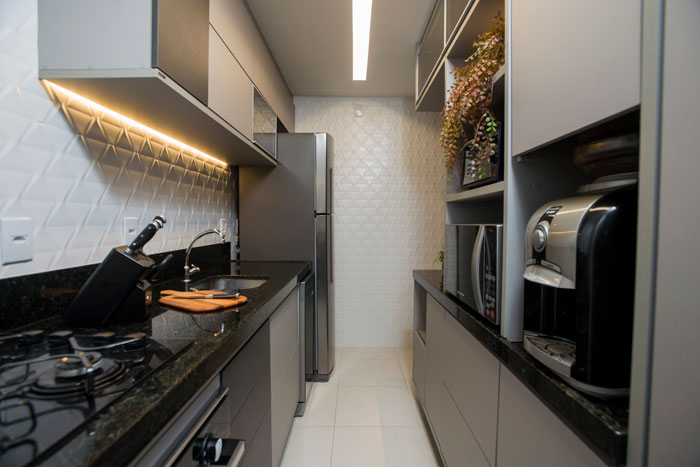 Cartier White | Veronica Martinez Interior design
For those who prefer more classic formats, but not least current, there are possibilities as the darlings subway tiles. The rectangular tiles were part of the history of many subways around the world and now won readings stylish.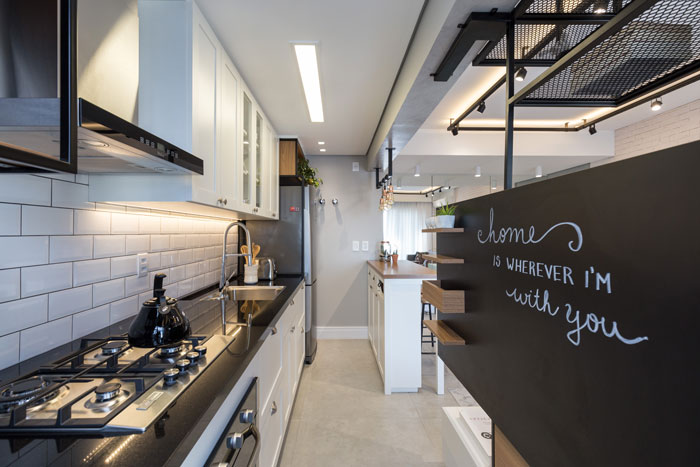 metro White | BO Project Architecture | Photo Marcelo Donadussi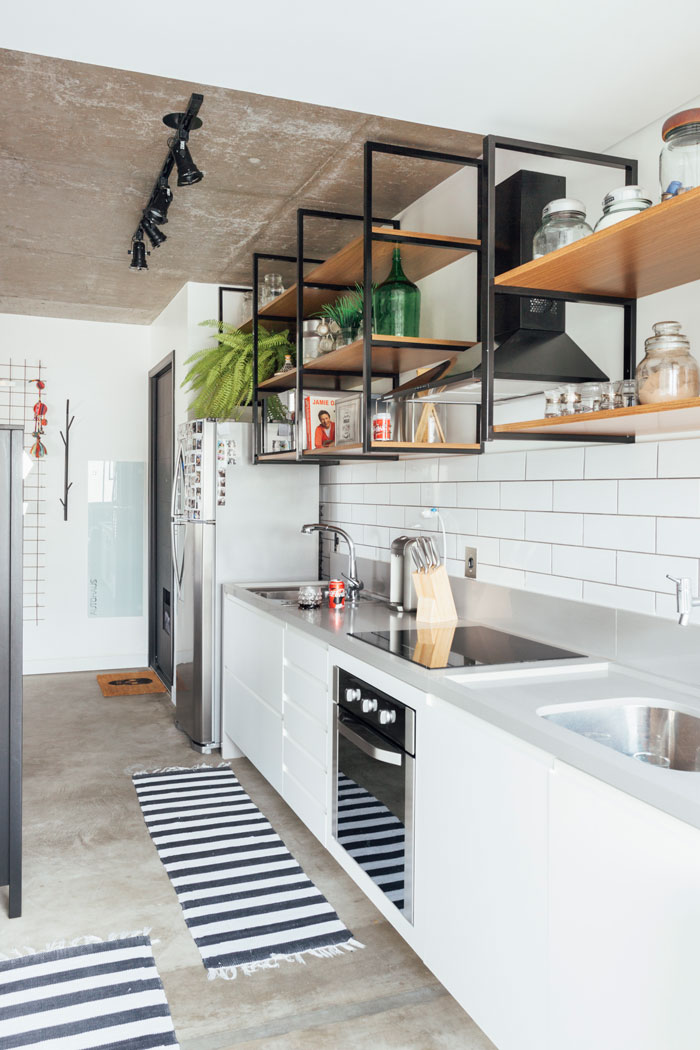 Linear White | W4 Architecture | Cristiano photo Bauce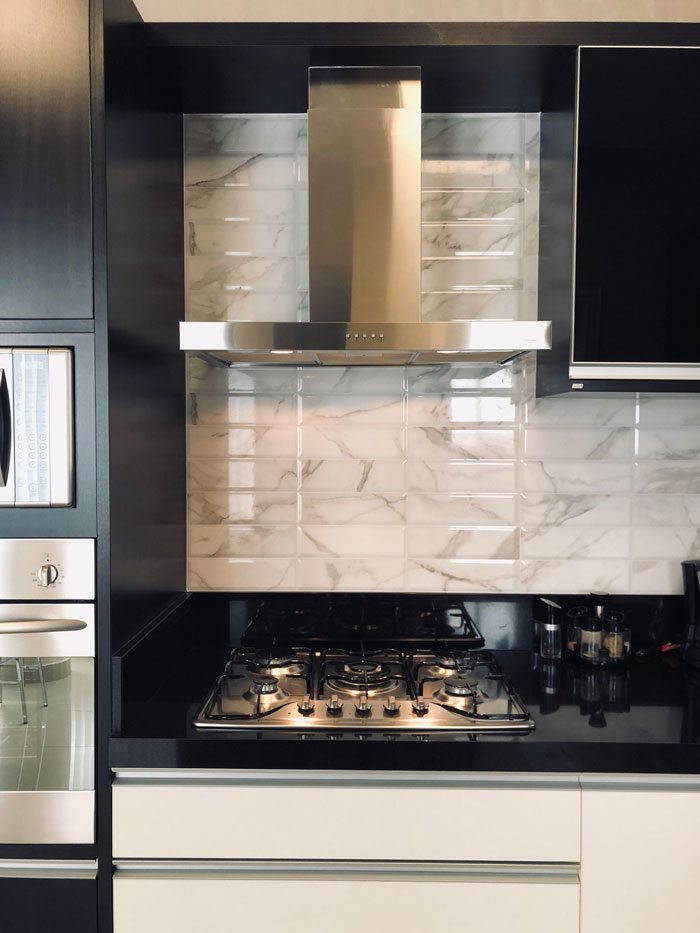 Place Retro | Project Larissa Canziani
But not only live tiles Gable. The porcelain They are also excellent options for this site. with effect, colors and finishes of various, They are amazing with the advantage that you can still use the same product chosen for other spaces of the house.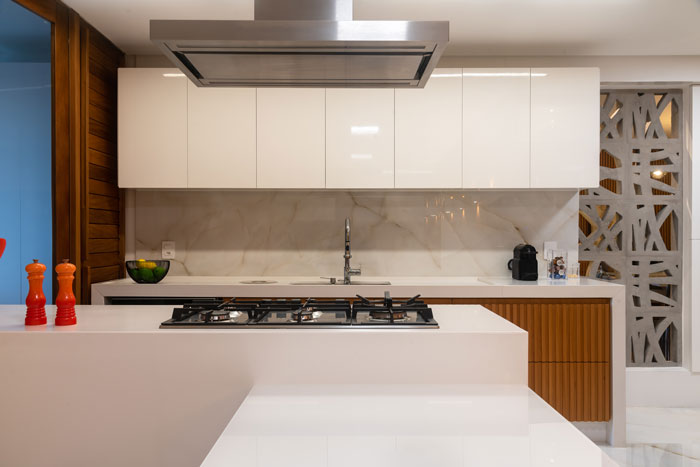 onyx Crystal | Edduardo Wheat Project | Photo Camila Santos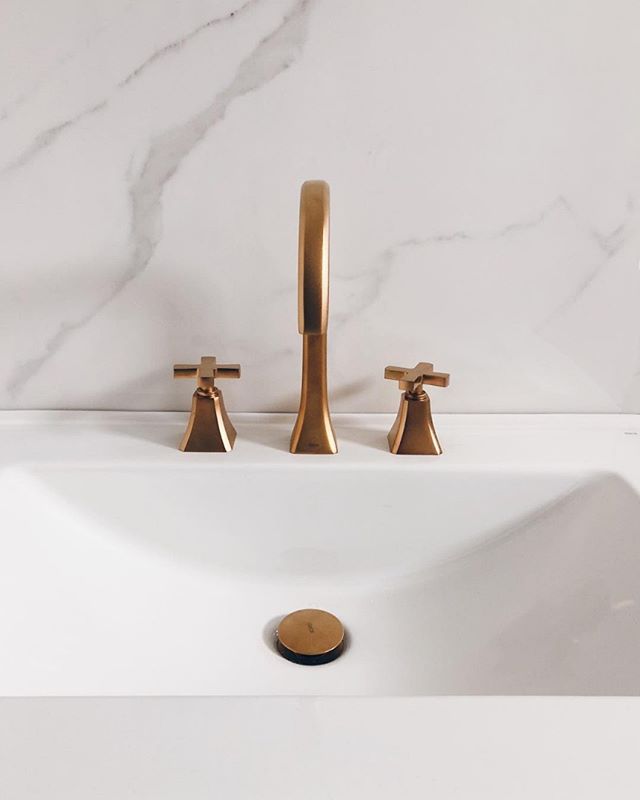 Mont Blanc | Apartment project 203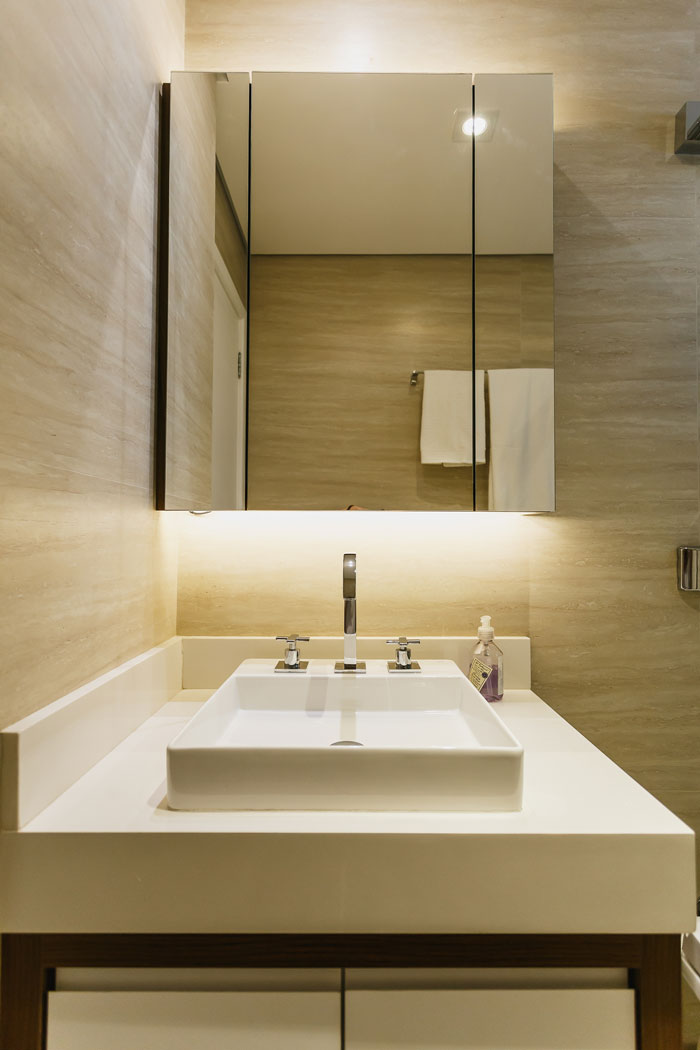 Roman Travertine | AVF project Architecture and Julia Doneux | Photos Renan Senra
After so many ideas, He was able to identify what your preferred style of flooring for the pediment? Visit area Products here's website and browse through search filters to find similar products!
Back