Tips
4 movies to watch during quarantine
2 min reading
|
admineliane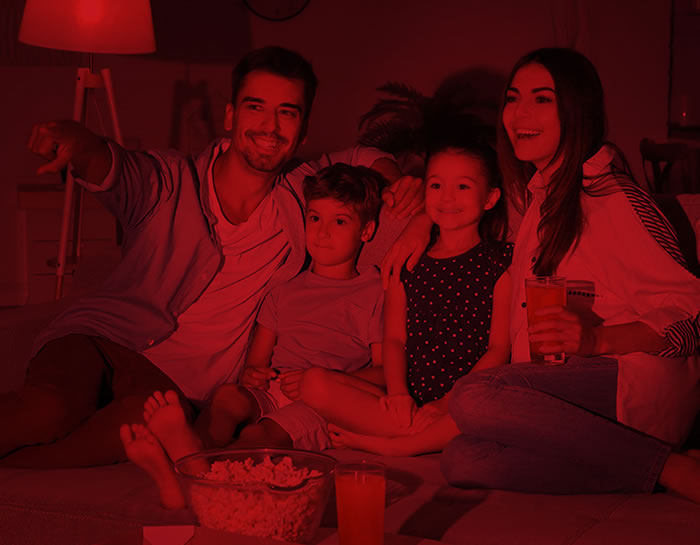 To chase away boredom, we separate for you 4 movies to watch during quarantine with the whole family.
With the whole world quarantined and amid so much negative news about the coronavirus, it is difficult to control thoughts, anxiety and willingness to get through it all. To put bad thoughts aside, we need to have moments with entertainment and fun activities at home.
While we are distracted and relaxed, we are also more open to assimilate and absorb important lessons for life and consequently, we manage to better manage our emotions. And to help us in this task, there are many tools available, like the
movie
s.
that, we have separated some movie tips for you to enjoy together with the family. Check out the suggestions:
Funny Mind
This hugely successful animation tells the story of Riley, a little girl from 11 years that faces important changes in your life, after his parents' decision to leave his hometown. In Riley's brain, coexist 5 different emotions, that are Fear, anger, the Disgust, Sadness and the leader Alegria. However, confusion causes Joy and Sadness to expel from Riley's brain control room, causing a series of events. "Divertida Mente" demonstrates the importance of maintaining a balance between all our emotions and understanding that adverse moments, be sad, anger or fear, are important and often necessary.
Extraordinary
Auggie Pullman is a little boy who was born with a deformity on his face, having already gone through 27 plastic surgery. Since little, Auggie was home schooled, for your mother, So, to 10 years, he starts attending a regular school for the first time, having to face some challenges to try to fit into their new reality. Auggie's story and the way he deals with his new context portrays an exciting lesson in empathy and emotion control.
Rudy
O
movie
"Rudy", is based on a real story. It tells the life of a young man who had the dream of playing football at a renowned university. It is
movie
depicts essential skills like: persistence, leadership, focus, goals, actions, interpersonal relationships and emotional intelligence.
Looking for happiness
O
movie
"In Search of Happiness" tells the real story of salesman Chris Gardner, played by Will Smith. The plot takes place in the year 1980 and shows the terrible financial hardship Chris is going through. He, abandoned by the woman and having to raise a child alone, fight every day for your child not to go through difficulties. O
movie
shows that to be successful in your professional life you have to persevere and never give up.
Liked? Now just prepare the popcorn and gather the class to enjoy. And don't forget to leave
on here
in the comments what did you think and which is your favorite. To the next!
Back